Fair Trade is in the air in May. The international "Celebrate Fairtrade" challenge runs from 12 to 14 May and France is celebrating la Quinzaine du commerce équitable from 13 to 28 May. As it approaches its 30th anniversary, the Fairtrade movement is spreading fast, both in terms of sales to consumers, and the number of producers who are joining Fairtrade schemes.
The Fairtrade movement was founded in 1988 in the Netherlands, with the launch of Max Havelaar, a Fairtrade label named for a fictional Dutch character who opposed the exploitation of coffee pickers in Dutch colonies. Its aim then, as now, was to end poverty not through charity, but through trade.
Fairtrade originally concentrated on basic food commodities such as tea, coffee, sugar and cocoa. These are generally produced in tropical, developing countries. When they are exported to developed countries, only a tiny proportion of the selling price is paid to the farmers who produced the beans, leaves or cane.
Cultivating the plants is highly labour intensive and farmers depend on international commodity markets which fix the prices. It is extremely difficult for subsistence farmers to plan or invest when they don't know the price they will receive for their products. The markets often fluctuate, and  farmers may find themselves selling at a loss, or some pest or climatic event can decimates the harvest.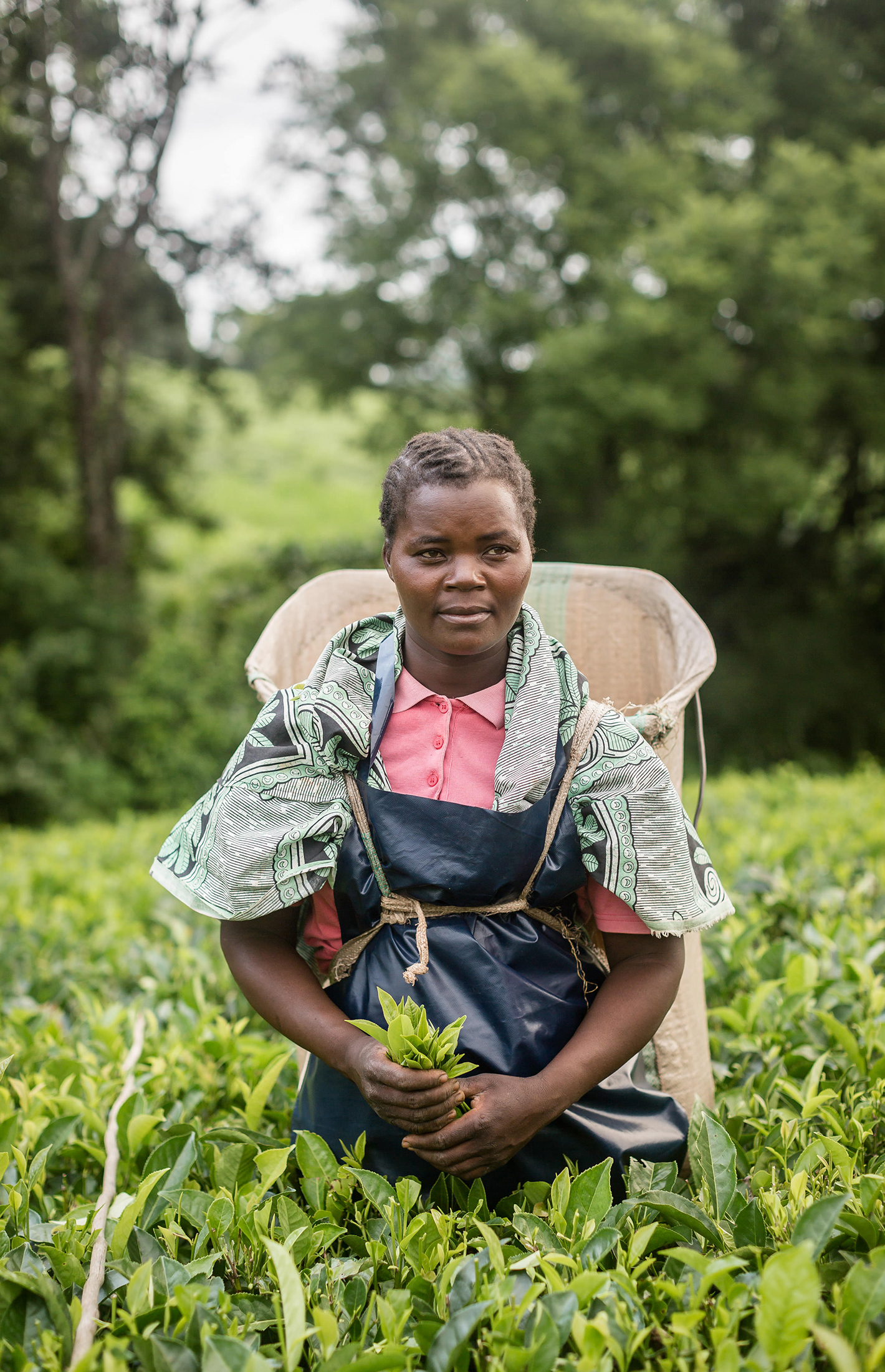 Making a Difference
Under Fairtrade schemes, farmers:
Receive a guaranteed minimum price for their products (and more if the market price is higher.
Receive a Fairtrade premium, an extra amount which can be spent on improving their business or on social schemes such as building schools or medical centres, providing pensions or schoolbooks.
Farmers often regroup into cooperatives in order to make large-scale investments.
For example, in Malawi, southern Africa, Esme Kamwende is a tea farmer. She is part of a farmer cooperative which began in 2000. It started with 100 farmers and now includes 9000 people. Mrs Kamwende explains that that the cooperative has spent the Fairtrade premium, among other things, on building a school and installing a water pump, so that families can get clean water in the village rather than walk a kilometre to collect it from a river that was often contaminated. Only one in ten people in Malawi has access to clean water, so this is a major boost for the local community.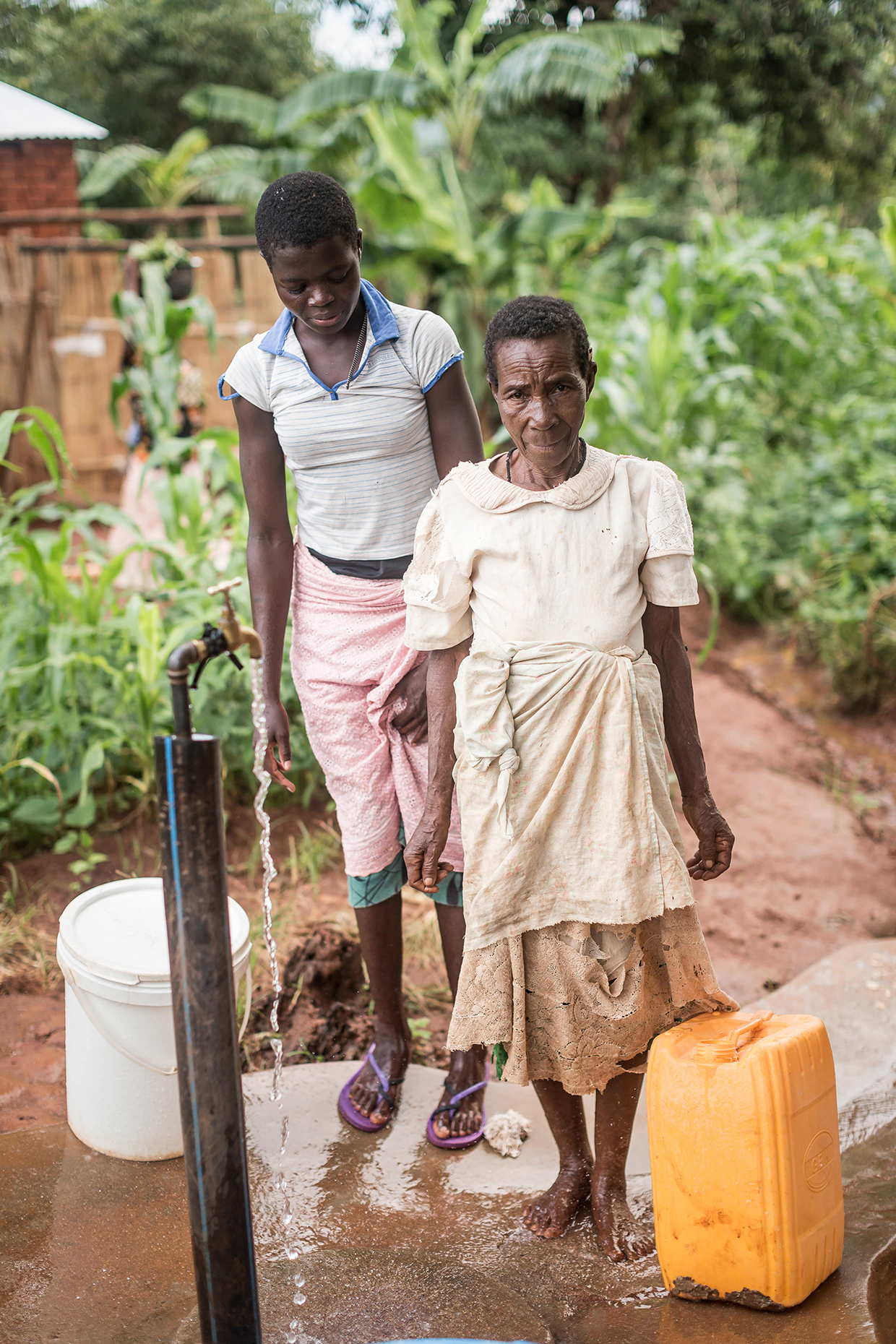 The ECOOKIM group of cocoa farmers in Côte d'Ivoire, West Africa made its first Fairtrade sales in 2011. ECOOKIM recently invested its Fairtrade Premium in building warehouses for storing cocoa, training farmers to learn new techniques and improving the fermentation practices of their cocoa beans. An agricultural technician has been employed to advise the farmers and train leaders in the community. This has led to production increasing from 250kg per hectare to 650kg, and the beans produced are better quality, which attracts a higher price.
Having some financial security allows farming communities to concentrate on farming sustainably, which is better for their future and better for the environment overall.
Buying Fairtrade
Fairtrade (in one word) is an international label that certifies that the products that carry it were produced according to Fairtrade principles:
fair, guaranteed prices for the producers
decent working conditions and workers' rights
sustainable farming techniques that respect the environment.
Globally, sales of Fairtrade products are rising year on year, reaching 7.3 billion Euros in 2015. Switzerland is the country that buys most Fairtrade products, followed by Ireland and the UK. Awareness in France is increasing with sales rising 72% between 2012 and 2016.
The annual International Fairtrade Challenge is just one of the schemes that aims to get consumers thinking about where their food comes from. It invites people to organise Fairtrade celebrations — for example a tea or coffee break at work with Fairtrade ingredients to get the conversation started. The focus is very much on human links, word of mouth and posters telling the stories of some of the 1.6 million Fairtrade farmers. They provide a downloadable kit for organising a celebration — including party hats, bunting and recipes!
Don't Feed Exploitation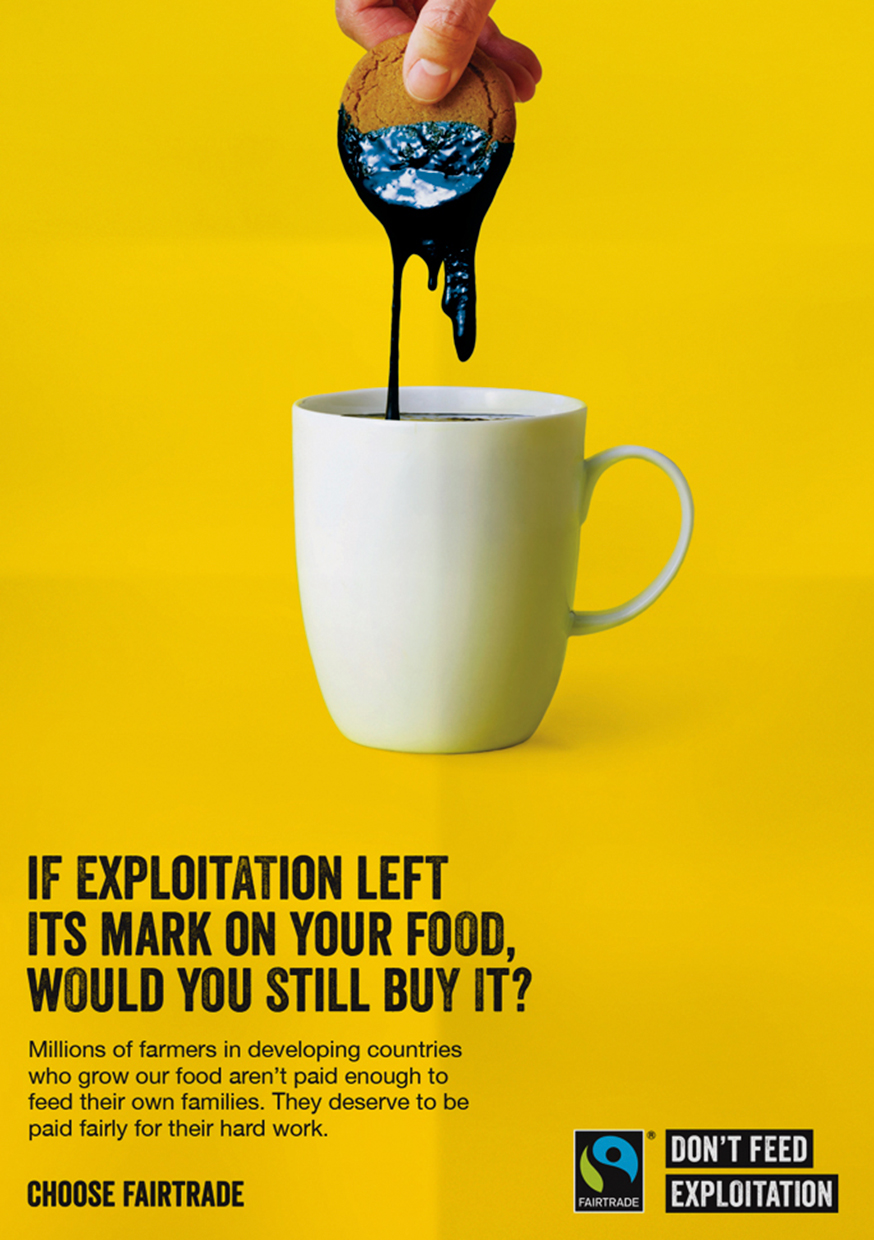 For the UK's Fairtrade Fortnight this year,  the organisation produced a TV ad, "Don't Feed Exploitation", showing the direct links between consumers and producers: consumers are offered cheap, fresh fruit and vegetables delivered to their homes but are shocked when they are delivered by emaciated African children. The producers explain that low prices for their products mean their children have to work so the family can survive.
The Fairtrade movement is keen to educate consumers about trade and provides many teaching resources as well as schemes for schools to become Fairtrade certified (see our Webpicks).
As consumers become more aware of Fairtrade principles, the movement is broadening the scope of products it certifies. After food and cotton, it now has certification for gold, and manufactured products like footballs. Non-Fairtrade footballs are often hand sewn by entire families, including children. By joining the Fairtrade movement, workers have obtained better working conditions for the adults, and been able to send their children to school.
Today, many children whose families grow cocoa have never tasted chocolate, as it is far too valuable to waste. Fairtrade envisages a future in which children will no longer work in the fields, but will work in classrooms.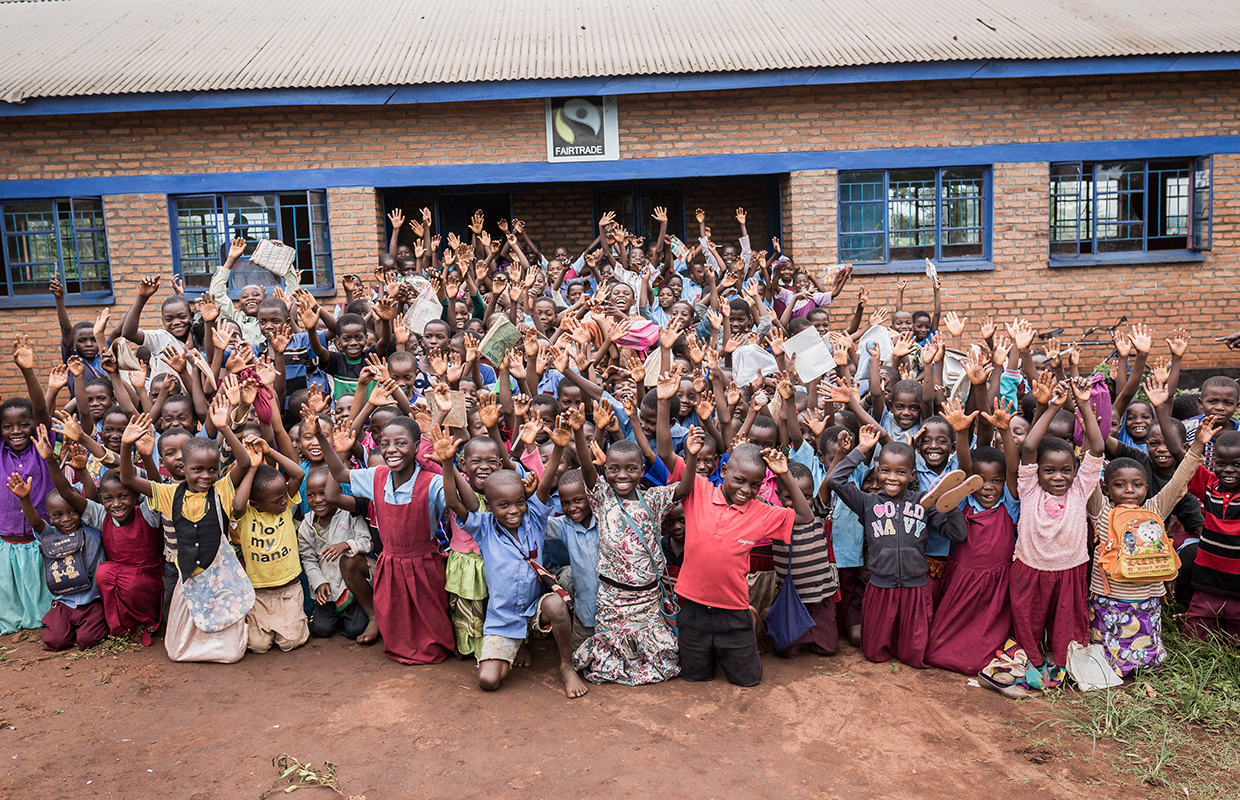 Copyright(s) :
Fairtrade Foundation, Fairtrade International