The United Nations has declared June 12 the World Day Against Child Labour. It is estimated that 152 million children have to work for a living, and lose out on education and well-being as a result. Many of them work to produce food or consumer items that we find on our high streets.
The number of children who participate in child labour has been diminishing, but it still concerns too many children. In most cases, family poverty means that the children have to participate in generating income in order to help the family simply survive.
Until recently, 14-year-old Jeraldine Aboy had to work harvesting sugar cane in the Philippines. The young woman, who prefers to be known by the nickname Pitang, is the second of four children. The eldest child has polio, which is a financial strain on a family that is already desperately poor. So at age 6, Pitang joined her father in the sugarcane fields. She had to work long hours during the heat of the day, and at night, to make 150 pesos (€2.49) per day.
To begin with, she continued going to school for part of the year, but when she was ten her father became too ill to work and Pitang had to drop out of school to work full-time.
Pitang has recently managed to return to classes, supported by an EU-funded project, Bata Balik Eskwela. She has caught up in reading, writing and maths and can think more positively about the future.
Fighting Child Labour
The U.N. has set the goal of eliminating child labour by 2025. It is important that a move away from child labour is accompanied by help for families to survive without the children's earnings, such as the Fairtrade football scheme.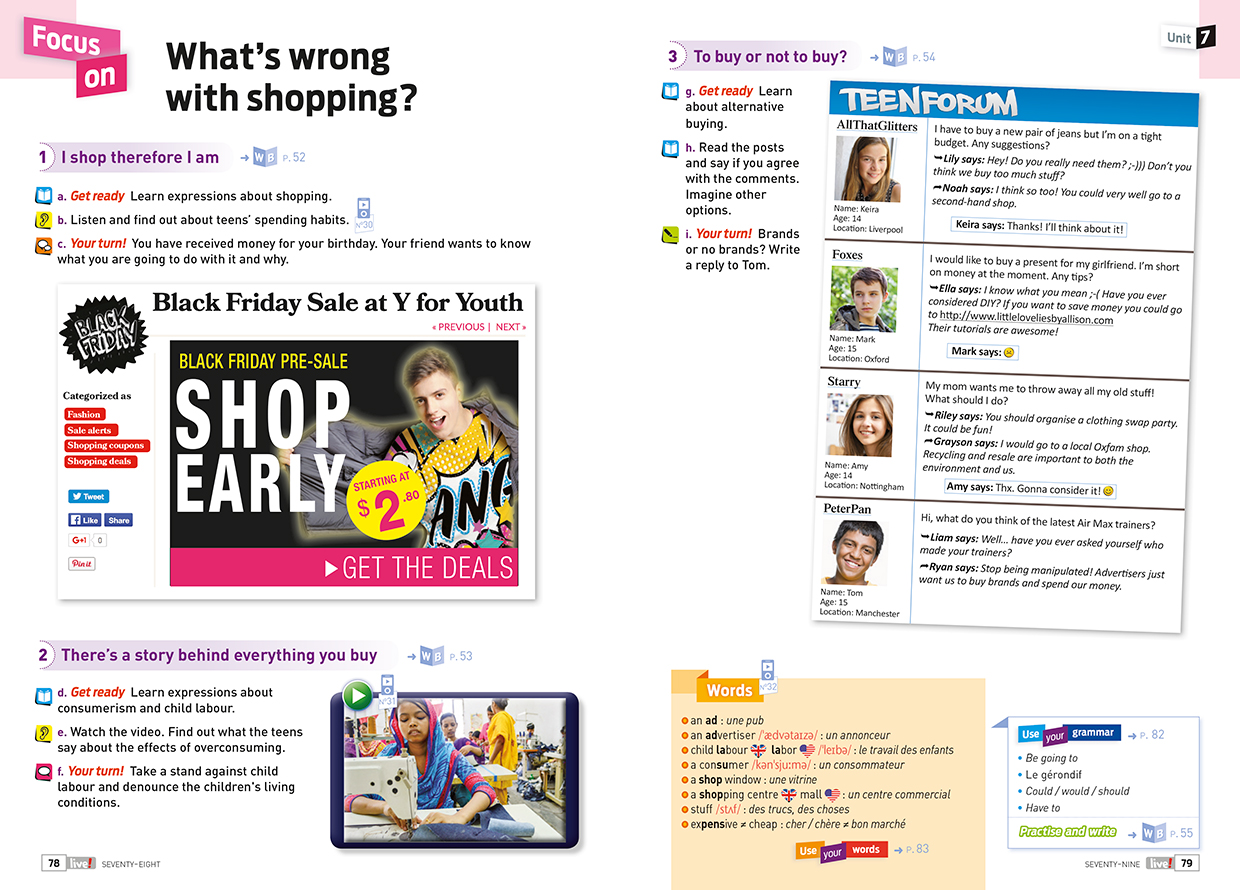 Find more on ethical consumption in Give me five! 4e
Unit 7 "Be a Smarter Consumer".
Download a sample page here.
Safe Workplaces
The theme for the 2018 World Day Against Child Labour is "Generation Safe & Healthy".
Of the estimated 152 million child labourers, it is believed that almost half — 73 million— are being forced to work in dangerous conditions in factories, mines or with pesticides for example. Even when young people are old enough to work legally, workers aged 15-24 sustain 40 per cent more non-fatal work-related injuries than workers over 24 according to the International Labour Organization.
Globally over 1.5 billion people live in countries that are affected by conflict, and 200 million people are affected by natural disasters every year. When people are forced to flee their homes, or can't continue their farming or work because of natural disasters, families, and their children, are forced further into poverty and need to do any work they can find, not matter how difficult, dangerous or badly paid.