On 10 December, the Nobel Committee is presenting the 2018 Nobel Prize for Peace to a woman and a man fighting against the use of sexual violence as a weapon of war.
Nadia Murad and Dr Denis Mukwege come from different parts of the world, and took different paths to advocacy. But both fight to have the plight of women recognised.
Ms Murad was born into the Yazidi minority population in Northern Iraq. In 2014, the then 19-year-old Murad was kidnapped by ISIS (Daech) forces, along with thousands of other women in a conflict aimed at wiping out the Yazidi community. The women were sexually abused and bought and sold. Murad managed to escape and was eventually able to make a new home in Germany thanks to a refugee initiative. She chose, against social norms in her culture, to speak out about the abuse she and others had suffered.
In 2016, she was appointed the first U.N. Goodwill Ambassador for the Dignity of Survivors of Human Trafficking. She also founded Nadia's Initiative, a charity which advocates against sexual violence and helps victims.
On Her Shoulders is an award-winning documentary film about Murad. In it, she explains the difficulty of being asked over and over again about her traumatic experiences. These are not the questions she wants to answer, she says. She wants to be asked, "What must be done so Yazidis can have their rights? What must be done so a woman will not be a victim of war?"
The Women's Doctor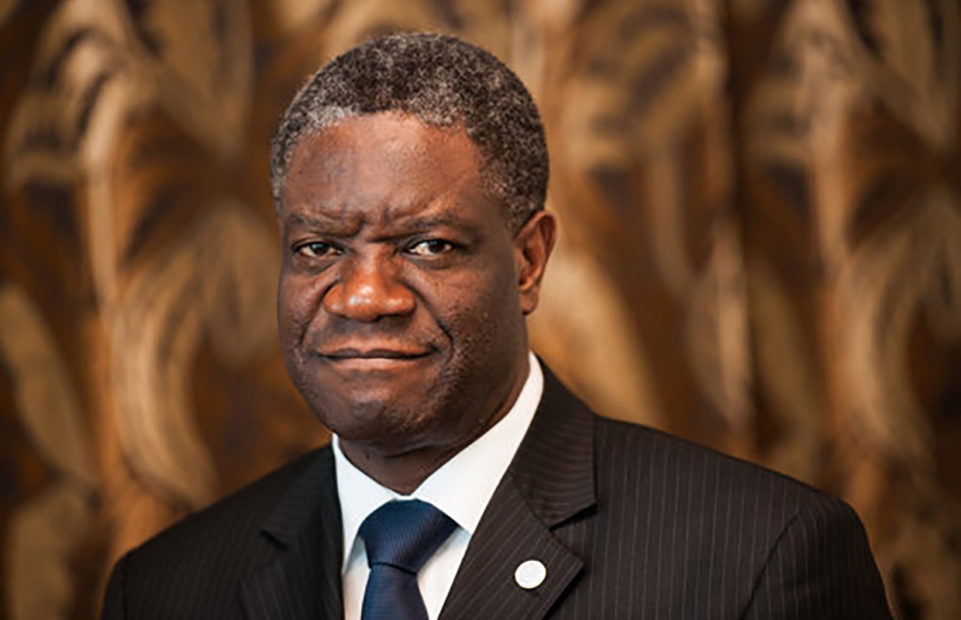 Dr Denis Mukwege is a gynaecological surgeon from the Democratic Republic of the Congo. It is a speciality he chose because he saw that there was a vast lack of women's healthcare. But the 16-year-old civil war in his country has forced Dr Mukwege to focus on helping the victims of sexual violence perpetrated in the conflict.
In 1999, he founded Panzi Hospital, which has cared for more than 50,000 victims of sexual violence, providing medical, psychological and social help. Despite threats on his life, Dr Mukwege has spoken out nationally and internationally against the use of sexual violence as a weapon of war.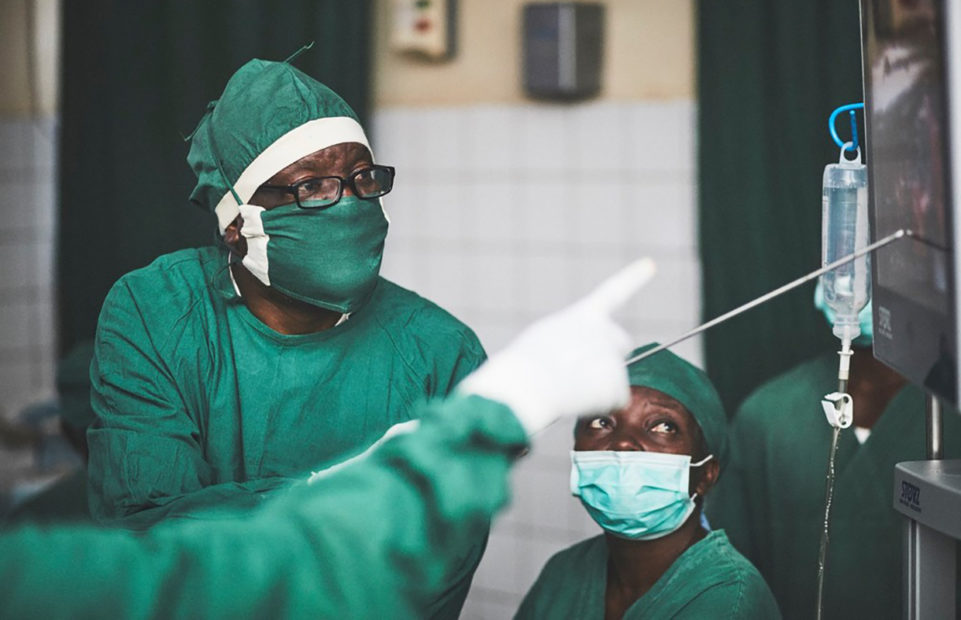 Copyright(s) :
UN Photo/Evan Schneider
Panzi Foundation
Notion(s) culturelle(s) : "L'idée de progrès" "Parcours citoyen"