2018 marks the 200th anniversary of the birth of one of the most important figures in the fight for the abolition of slavery in the U.S.A: Frederick Douglass. Yet he is often unknown outside of America.
Douglass was born in February 1818. He was born Frederick Bailey, a slave, in Maryland, but before the end of his long life in 1895, he would know freedom for himself and fight for it for others.
Douglass never knew his father His mother lived on a different plantation, and in any case died when he was young. At the age of eight Frederick had a stroke of luck. He was sent to work as a servant in Baltimore. In the city, he managed to get access to books and taught himself to read.
When at 15 he was sent back to work on a plantation, he could not accept the brutal treatment that was the norm. He rebelled and encourage other slaves to do the same. Perhaps to avoid him influencing others, Douglass was sent back to Baltimore, where a young free black woman, Anna Murray, helped him escape to New York, where slavery was illegal. That didn't guarantee safety, though. Slave hunters could still come and capture fugitive slaves and return them to their owners.
Frederick and Anna married and adopted the name Douglass to hide their origins. He began to have speeches to slavery abolition societies and was soon such an accomplished orator that people doubted that he had been a slave. To convince them, he wrote an autobiography, which became the most popular of several "fugitive slave"narratives of the time.
The details in the book put him in danger and travelled for two years in Britain and Ireland, giving speeches, until some abolitionists bought his freedom.
Douglass went on to publish an abolitionist newspaper, help other slaves escape with the Underground Railroad, recruit African Americans to fight in the Civil War and hold a number of prestigious federal posts. His writing and speeches probably did more to advance the causes of civil rights and women's rights than anyone else at the time. Such was his celebrity, he was the most photgraphed American of the nineteenth century.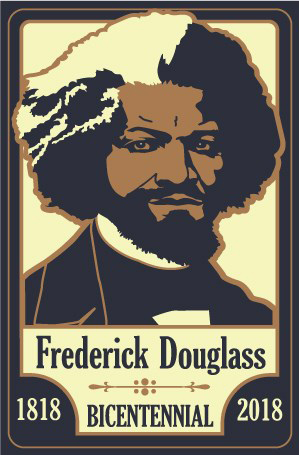 To My Old Master
Over the years, Douglass published two more versions of his autobiography, as the passing of time allowed him to reveal futher details without risking putting people who had helped him in danger. The second autobiography, My Bondage and My Freedom (1855), contains a poignant letter addressed to his former slaveowner, Thomas Auld:
"I have often thought I should like to explain to you the grounds upon which I have justified myself in running away from you. … When yet but a child about six years old, I imbibed the determination to run away. The very first mental effort that I now remember on my part, was an attempt to solve the mystery—why am I a slave? …. When I saw the slave-driver whip a slave-woman, cut the blood out of her neck, and heard her piteous cries, I went away into the corner of the fence, wept and pondered over the mystery. …Till one night while sitting in the kitchen, I heard some of the old slaves talking of their parents having been stolen from Africa by white men, and were sold here as slaves. The whole mystery was solved at once. Very soon after this, my Aunt Jinny and Uncle Noah ran away, and the great noise made about it by your father-in-law, made me for the first time acquainted with the fact, that there were free states as well as slave states. From that time, I resolved that I would some day run away."
Douglass went on:
"At this moment, you are probably the guilty holder of at least three of my own dear sisters, and my only brother, in bondage. These you regard as your property. They are recorded on your ledger, or perhaps have been sold to human flesh-mongers, with a view to filling our own ever-hungry purse. Sir, I desire to know how and where these dear sisters are. Have you sold them? or are they still in your possession? What has become of them? are they living or dead? And my dear old grandmother, whom you turned out like an old horse to die in the woods—is she still alive? Write and let me know all about them."
The power of those words, like many others he wrote and spoke, remains undiminished 200 years after his birth.
Copyright(s) :
National Parks Service