St Andrew's Day, 30 November, is the Scottish national day. It's a time to wear some tartan, listen to some bagpipes playing "Oh Flower of Scotland", dance a Highland fling and eat some haggis and shortbread with a wee glass of malt whisky!
A typical Scottish expression at this time of year is, "The nights are fair drawing in." In other words, the days are getting shorter. Of course, they are everywhere as the winter solstice approaches, but at the latitude where Scotland is, the winter nights are very long and the summer ones are almost non-existent. If you have long dark nights, you need something to cheer you up, and St Andrews opens the period of winter festivals. It will be followed by Christmas, Hogmanay (New Year) and Burns' Night, the celebration of Scotland's national poet, Robert Burns, in January. All of them involve music, dancing, good food, and a fair amount of alcohol!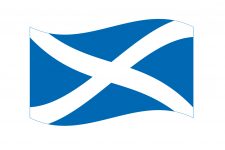 Patron Saint
St Andrew, as well as being one of the disciples, is Scotland's patron saint. The national flag, the Saltire, features the St Andrew's Cross, a diagonal white cross on a blue background. In 832 AD, Angus Mac Fergus, king of the Picts (one of the main tribes that inhabited Scotland), is said to have seen a St Andrew's Cross in the sky on the morning of a battle against a Saxon and Angle army that outnumbered his men. Angus won the battle, and adopted the saint and his cross.
University and Golf
St Andrews is also a town in the east of Scotland, home to the oldest university in Scotland, founded in 1413. Prince William studied there, as did Kate Middleton. The town is also considered the home of golf. Although variations of the sport have been played in Scotland for hundreds of years, it was the creation of the Royal and Ancient Golf Club in 1834, and the codifying of the modern rules of the sport in 1897, that made St Andrews a place of pilgrimage for golfers, and the host to many prestigious tournaments.
Talking of sport, the Scottish national anthem, "Flower of Scotland" is played at sporting events and the crowd enthusiastically join in. Here are the Scottish rugby team and crowd singing it at Murrayfield stadium.
Celebrating St Andrews
To celebrate the national day, there are parades – featuring bagpipes of course. And if you have bagpipes, you have to have kilts. Kilts also feature at ceilidhs (kaleys), traditional dance and music evenings that are popular with young and old.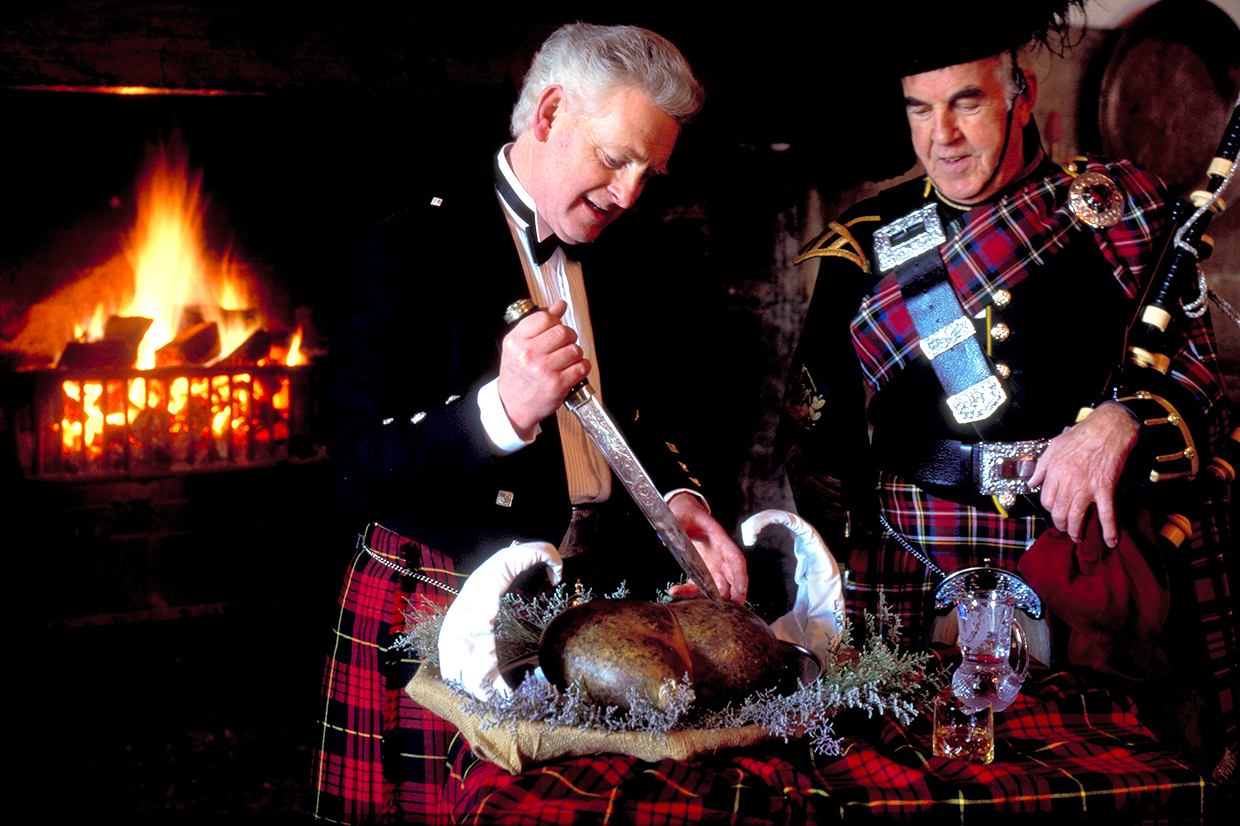 And to eat, well of course haggis is traditional. These days, you can have a meat or a vegetarian version. Either way, it you can't be served until someone has recited Robert Burns' "Ode to a Haggis". Then, you can raise a glass of whisky, and tuck into your haggis, neeps (swede) and mash, followed by some shortbread or cranachan, a sort of Scottish trifle with oatmeal.
To end, you have to get into a big circle and sing another Burns poem, "Auld Lang Syne". People all around the world sing it for New Year, but in Scotland, any social gathering, and especially a ceilidh, will finish with "Auld Lang Syne" and a lot of boisterous dancing.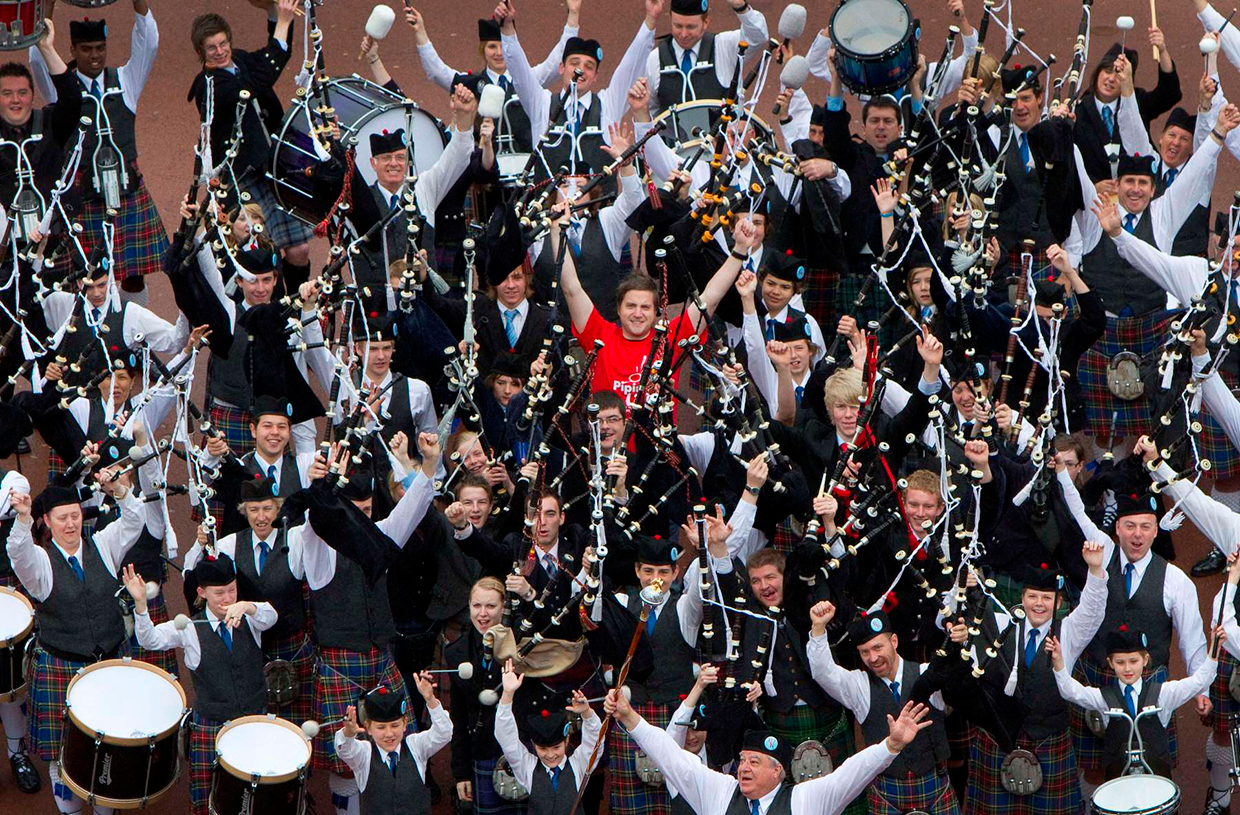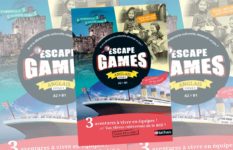 Escape Game!
Well done, you found the teaser video for "Trapped in a Scottish castle"! After watching it, you can head back to search for more clues.