This giant sculpture has been installed as a message to the G7 leaders meeting for a summit in Cornwall, England. It's made entirely of electronic waste and is designed to draw attention to the environmental problems caused by the 53 million tonnes of phones, tablets, computers and other electronic devices discarded every year.
The sculpture, dubbed "Mount Recyclemore, has been installed just across Carbis Bay from the hotel where the leaders of Canada, France, Germany, Italy, Japan, the U.K. and the U.S. are meeting from 11 to 13 June.
It was created by a collective of artists led by Joe Rush, who uses his art to draw attention t environmental issues. It depicts left to right Boris Johnson, Yoshihide Suga, Emmanuel Macron, Mario Draghi, Justin Trudeau, Angela Merkel and Joe Biden.
The UN estimates that 53 million tonnes of e-waste is created globally every  year, and it keeps increasing. The G7 countries produce more than a third of that: 15.9 million tonnes per year.
Electronic waste that isn't recycled causes pollution when it is dumped in landfill. And recycling is particularly important because electronic devices contain rare precious metals. These can be reused successfully, but it if they are thrown away, more of the limited resources need to be mined.
The sculpture was commissioned by musicMagpie, a site which refurbishes and resells electronic equipment. It is working with charity WasteAid, which helps developing countries find low-cost solutions to waste management.
Joe Rush said the sculpture was a plea for more robust devices that could be repaired or refurbished, and are designed to be easy to recycle. It also aims to raise public awareness of the importance of recycling. A musicMagpie survey found that four out of five Brits didn't know what e-waste was, or the environmental damage it caused.
This video is simple enough from A2 and will give pupils a good overview of the sculpture and the problem.
The sculpture is a homage to Mount Rushmore in the U.S.A.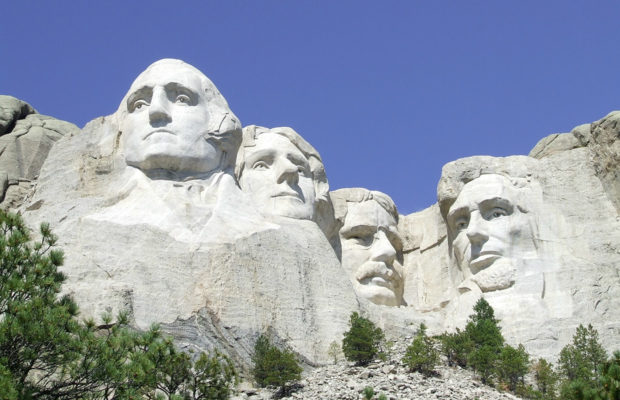 Copyright(s) :
MusicMagpie