A quick rundown on Euro 2020 in six essential questions.
When?
11 June to 11 July 2021.
Where?
In 11 cities around Europe:
Amsterdam (Netherlands), Baku (Azerbaijan), Bilbao (Spain), Bucharest (Romania), Budapest (Hungary), Copenhagen (Denmark), Glasgow (Scotland), London (England), Munich (Germany), Rome (Italy), Saint Petersburg (Russia).
The semi-finals and final will be at Wembley Stadium in London, on 6, 7 and 11 July.
Who?
24 teams have qualified. In the first round they will play in 6 groups:
Group A: Turkey, Italy, Wales, Switzerland
Group B: Denmark, Finland, Belgium, Russia
Group C: Netherlands, Ukraine, Austria, North Macedonia
Group D: England, Croatia, Scotland, Czech Republic
Group E: Spain, Sweden, Poland, Slovakia
Group F: Hungary, Portugal, France, Germany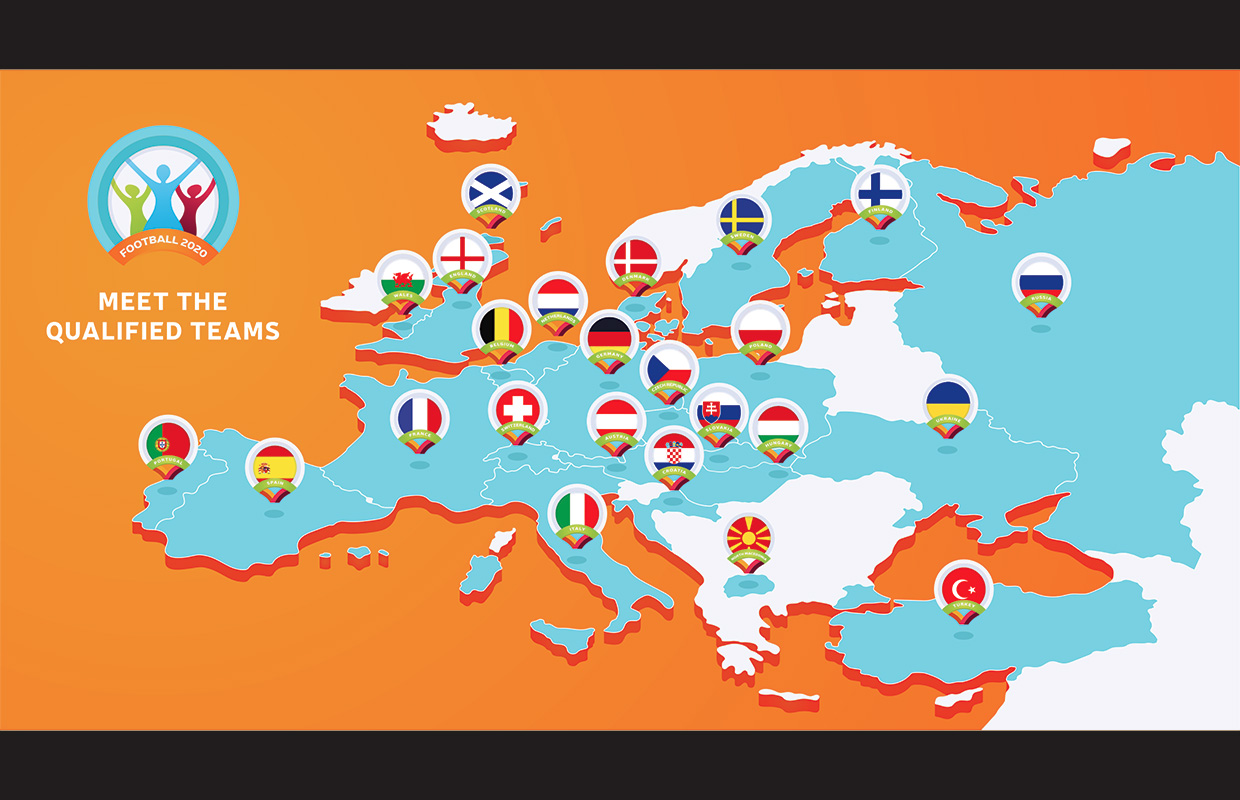 It's the first time since 1958 that England, Scotland and Wales have all qualified, three out of four of Britain's home nations.
Finland and North Macedonia have both qualified for the first time.
Who are the favourites?
Belgium have the best record at the moment. Portugal are the current champions. They won in 2016. France are the current World Champions.
Why isn't it Euro 2021?
The tournament was postponed from last year because of the COVID-19 pandemic, but they kept the name!
Who is taking the knee?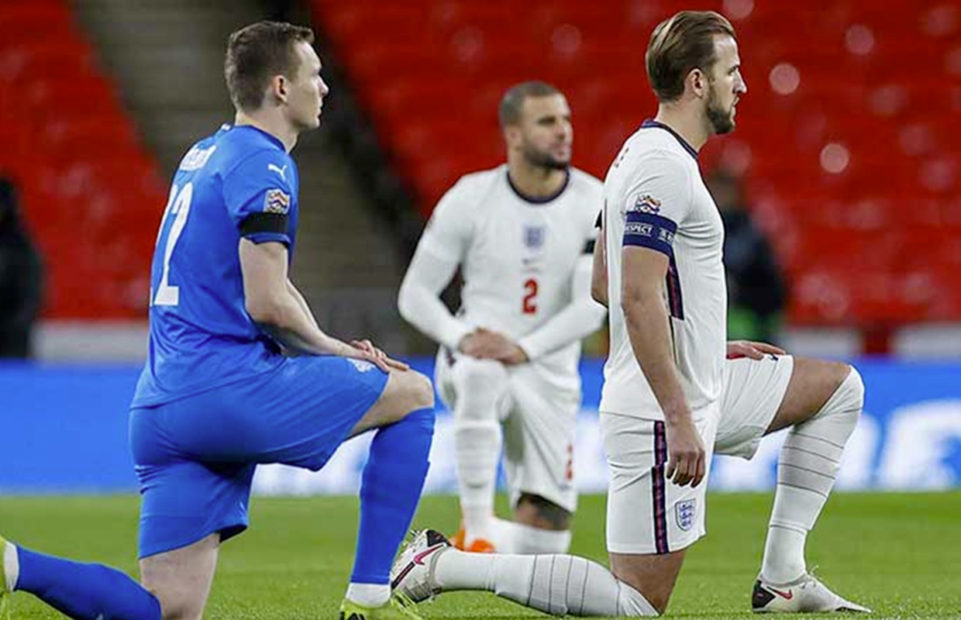 Several teams, or individual players have decided to show their opposition to racism and support for Black Lives Matter. They will "take the knee" when the national anthems are playing before the match. The entire England team has decided to do it and they made this video as a message to their fans.
Copyright(s) :
moondes/Shutterstock
UEFA
theFA.com