Juneteenth (19 June) marks the day when the most distant part of the United States received news of the end of slavery. On 19 June 1865, the enslaved people of Galveston, Texas finally discovered that Abraham Lincoln's Emancipation Proclamation had actually freed them two-and-a-half years earlier. As of 17 June 2021, it will be a federal holiday in the U.S.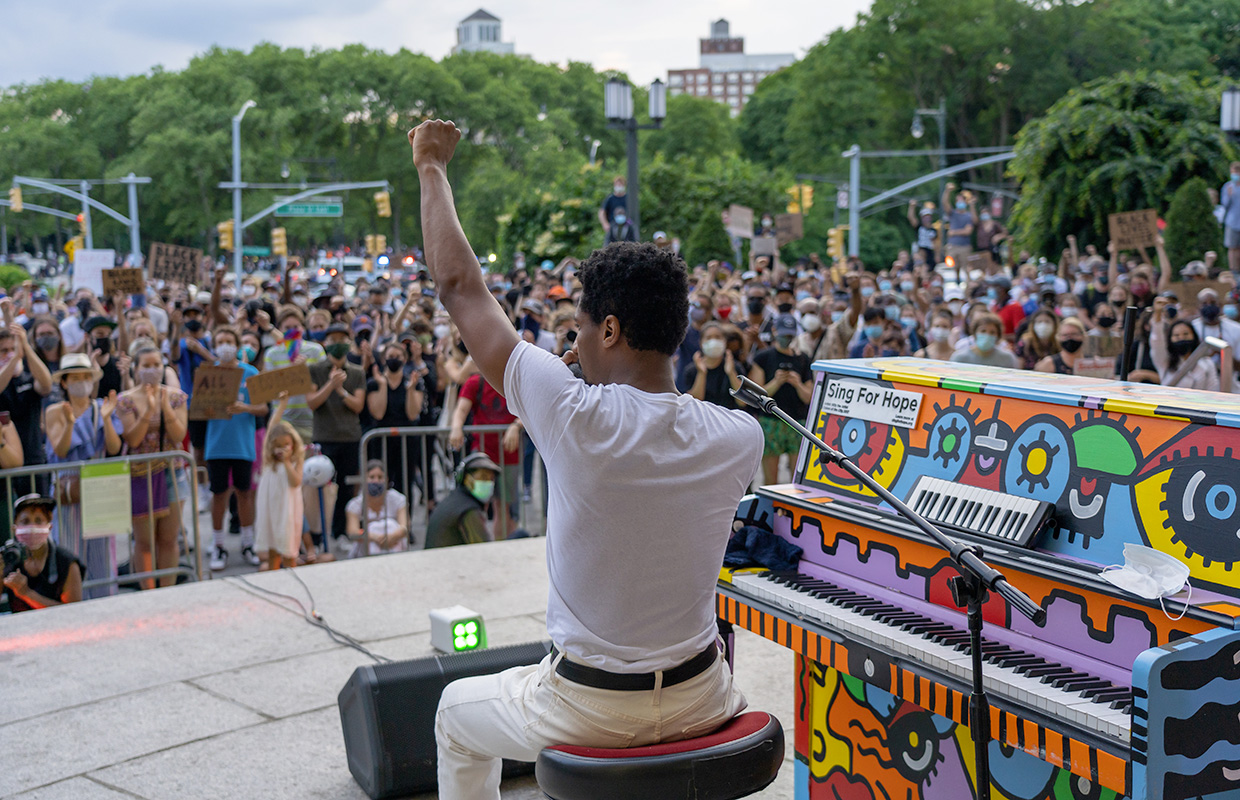 The Juneteenth National Independence Day Act passed through Congress with almost unanimous support and bestows official recognition on a date that has long been celebrated in Texas, and by African-Americans more and more widely. From now on, federal offices will be closed on 19 June and federal employees benefit from a holiday.
The Act was introduced by four Democratic Congresspeople (Senators Ed Markey (Massachusetts), Tina Smith (Minnesota), Cory Booker (New Jersey) and Representative Sheila Jackson Lee (Texas), and one Republican Texan Senator, John Cornyn.
A Vocal Activist
One of the people present at the White House as President Biden signed the Act was Opal Lee, 94. She has spent decades campaigning to have Juneteenth declared a federal holiday, since her family home in Texas was burned down on Juneteenth when she was 12. This short video would be a fabulous way to introduce the topic to your pupils, it's very straightforward and could be used from A2.
Ms. Opal Lee is an incredible woman – and it was my honor to welcome her to the White House. Thanks to her relentless dedication, Juneteenth is now a federal holiday. pic.twitter.com/scPtk8cNJN

— President Biden (@POTUS) June 19, 2021
For lots more on Juneteenth, its origins and celebrations, check out our article and our webpicks.
Copyright(s) :
© Shutterstock