Due to the coronavirus pandemic, the National Park System (NPS) has closed or limited the public's access to a majority of park sites in the U.S. But, while some nationals parks remain closed, several of the most visited are beginning to reopen. What about social distancing practices?
On April 22, the Trump administration announced that it would work with governors and local public health officials to gradually reopen national parks.
National Park Service (NPS) director David Vela, said that visitors should anticipate a "different normal" as many park facilities will reopen in phases and with social distancing guidelines in place.
To promote these best practices for health and safety, the NPS has been rolling out posters.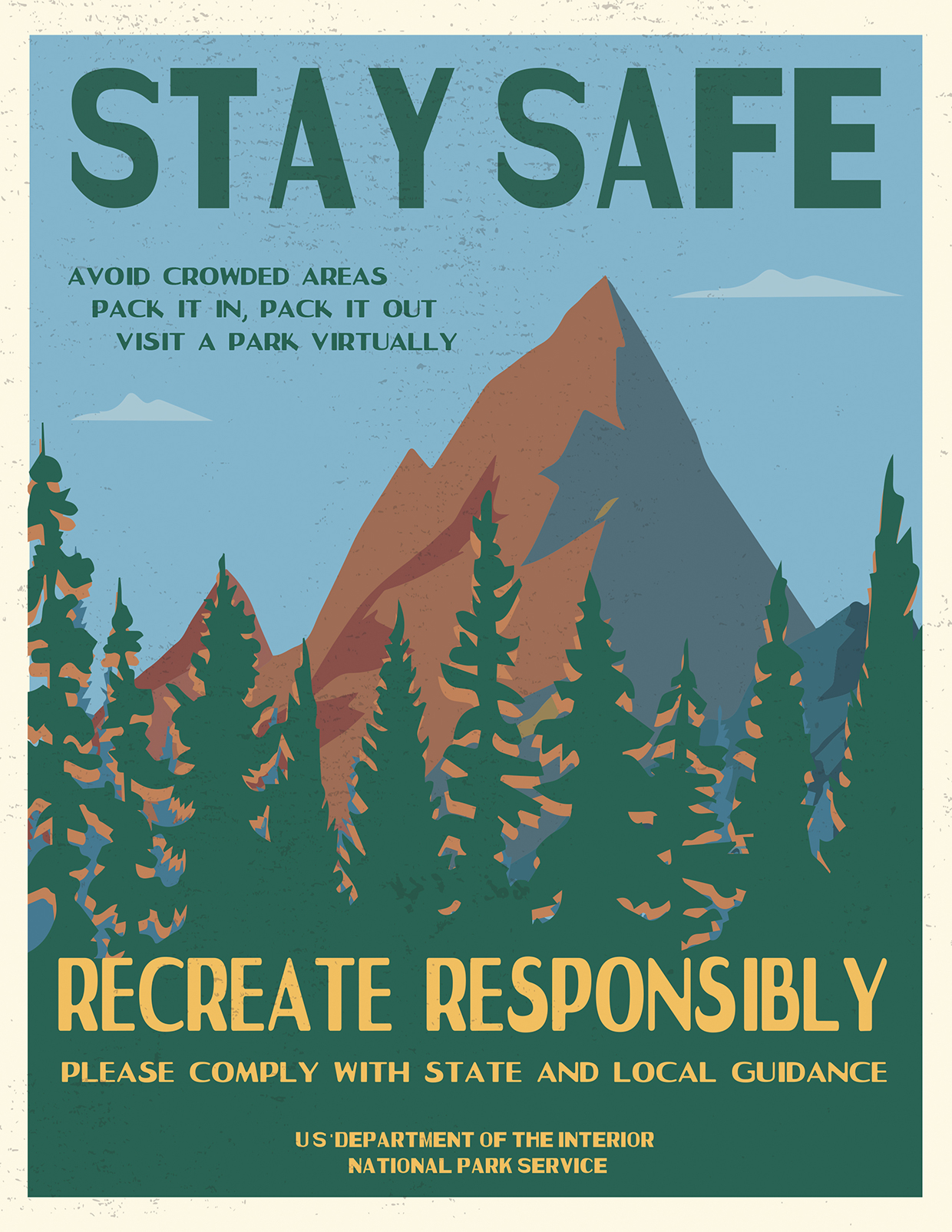 They are very, very pretty and colourful—some look like National Parks Classic Posters—they are also full of good advice for people looking to visit parks. For instance, they remind people to "recreate responsibly" and stay six feet away from each other. This means that people must be prepared to cover their noses and mouths if they're near others. They also remind park visitors to know their limits during these times and to postpone challenging hikes or new activities while first responders, parks and communities continue to concentrate on responding to the COVID-19 pandemic.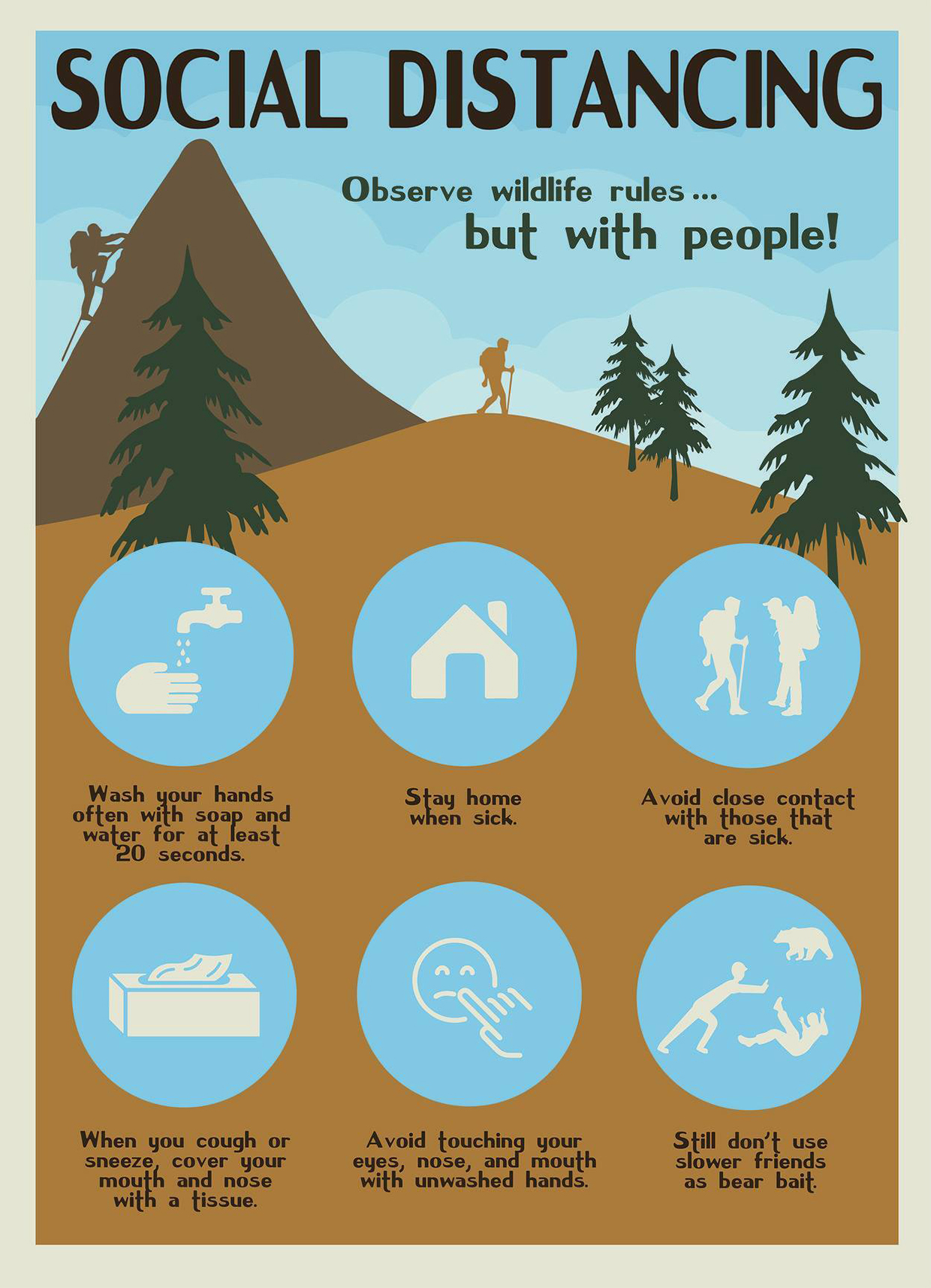 Some of the advice on the posters is also pretty funny as the one on the NPS' "Social Distancing Practices Chart," which kindly reminds people to please not "use slower friends as bear bait."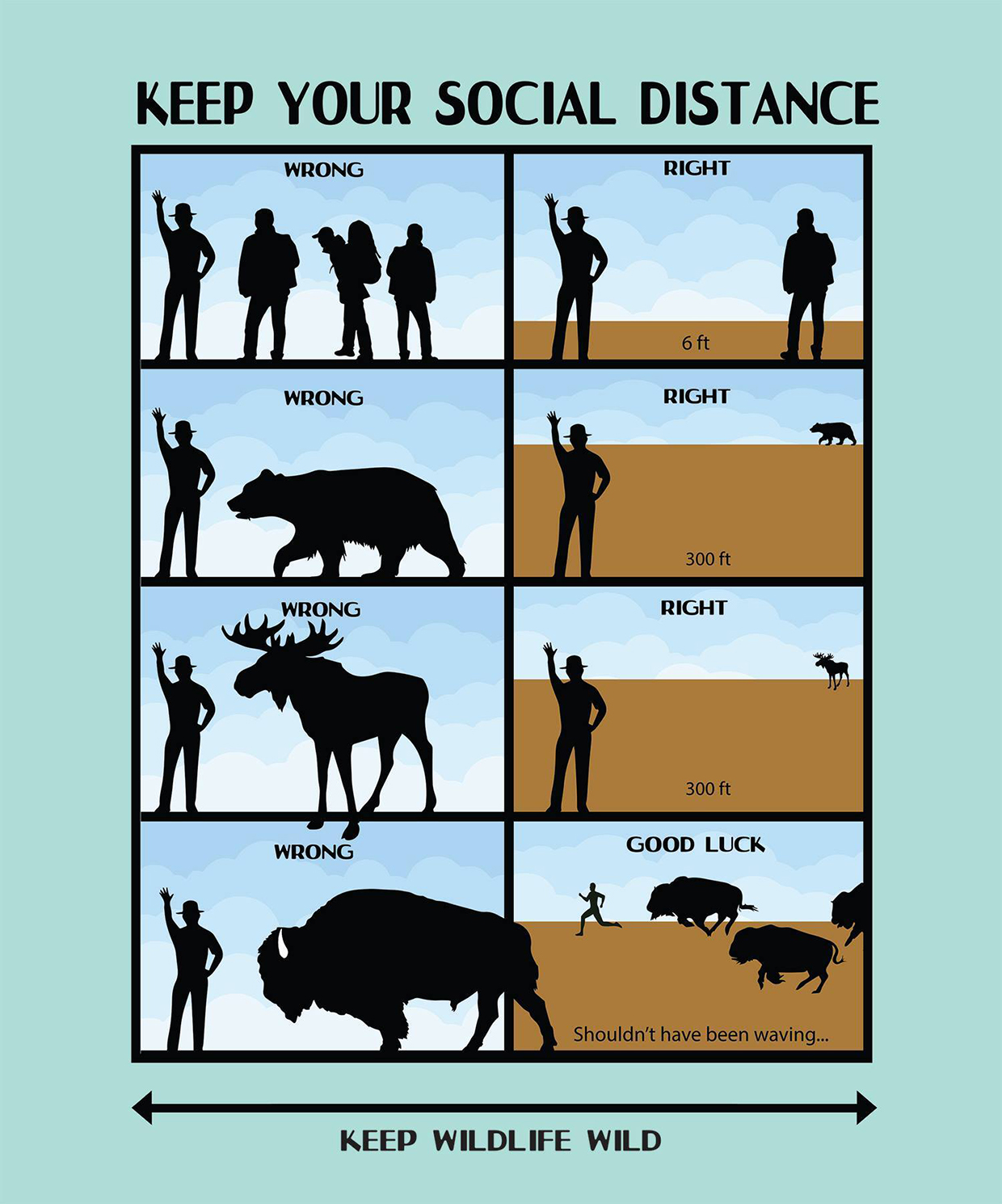 Some of the parks are offering virtual tours, which is another way to visit them safely, but a bit strange for a natural park!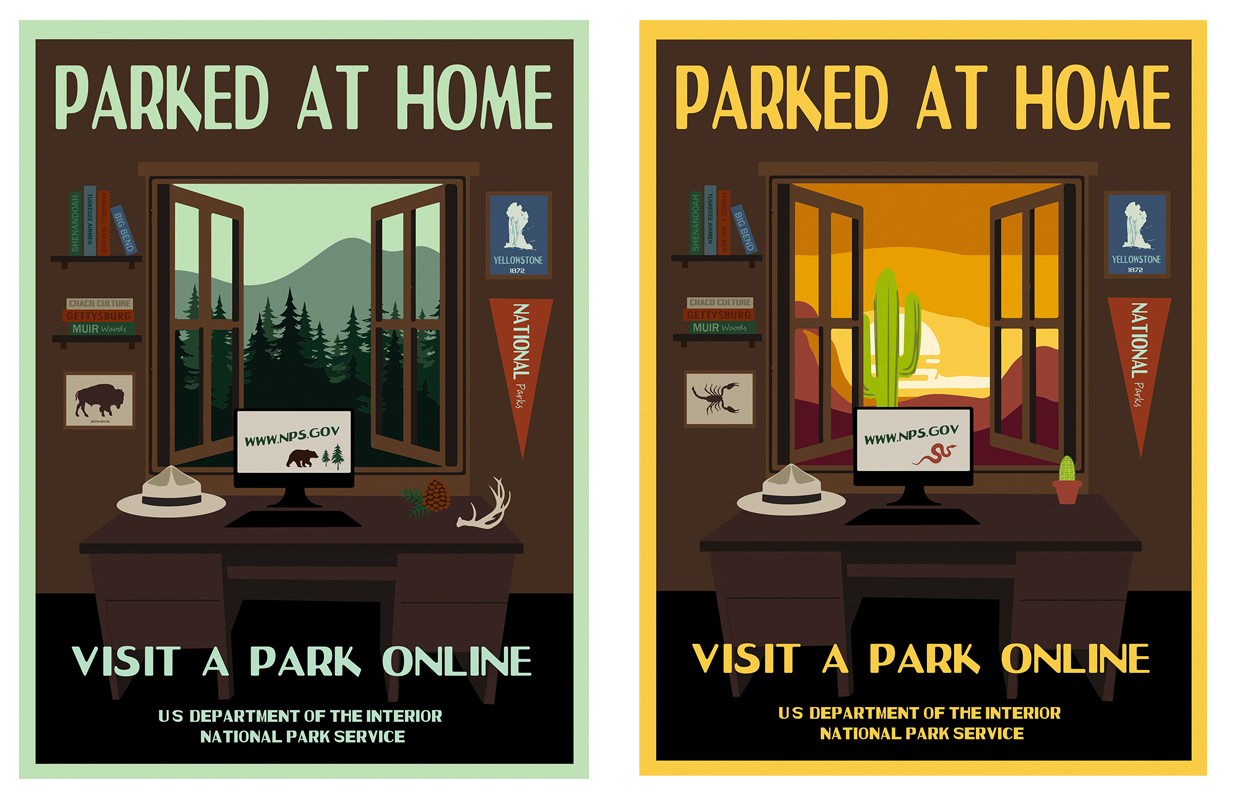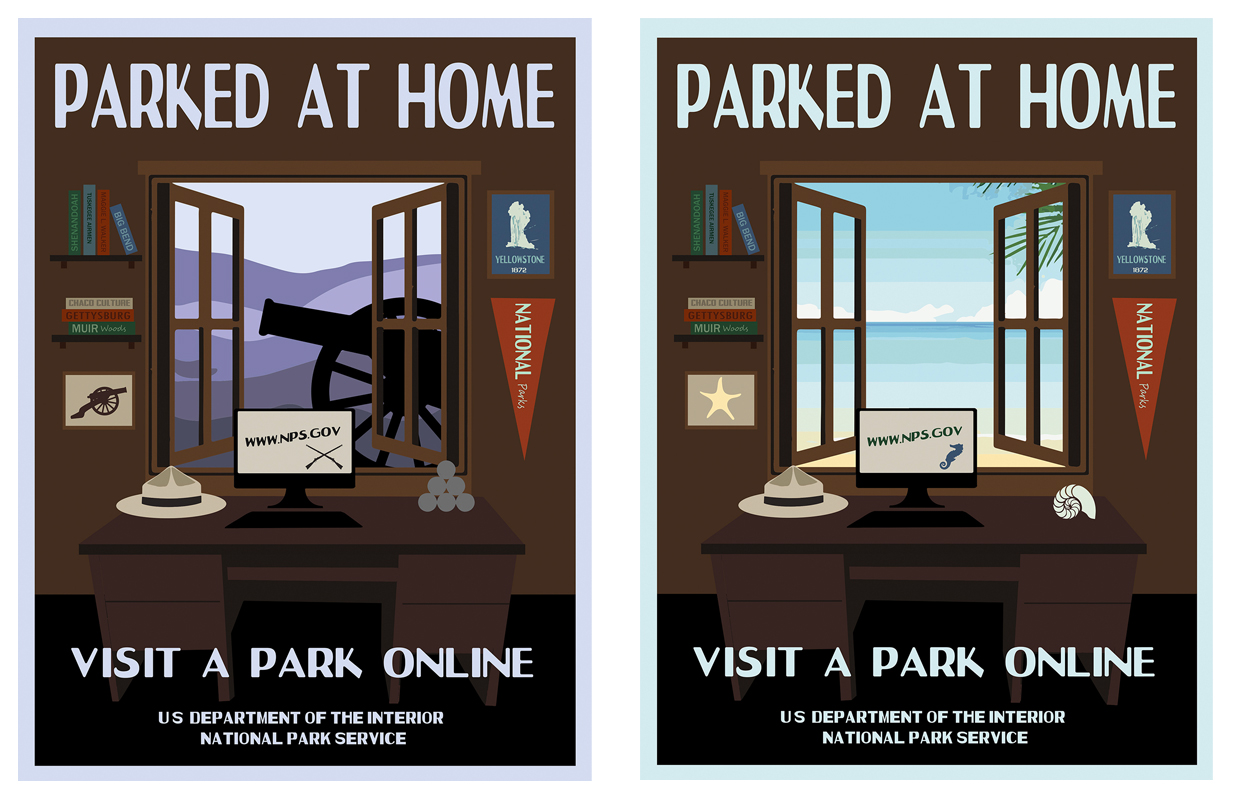 The posters would make great teaching tools.You can download them at this address: https://www.nps.gov/media/photo/gallery.htm?id=CF41B3F2-A93D-4F38-A482-CD02DD7488BD
They would be a good addition to the section on National Parks in Shine Bright 2e File 10 California Dream Jobs.
This Lumni programme from Nation apprenante on California would be good too. https://www.lumni.fr/video/decouverte-dun-etat-americain-de-la-cote-ouest
Copyright(s) :
Graphic: National Park Service/Matt Turner