The 2017 Nobel Prize for Literature has been awarded to British-Japanese novelist Kazuo Ishiguro whose work includes The Remains of the Day and Never Let Me Go. A more conventional choice than the 2016 winner, singer-songwriter Bob Dylan.
Ishiguro, 62, was born in Nagasaki, Japan, but arrived in Britain at the age of five. His first two novels, A Pale View of Hills and An Artist of the Floating World, have Japanese characters, but most of his works are so distinctively British that his name on the cover comes as something of a surprise.
His first big success, Remains of the Day, won the Booker Prize, Britain's most prestigious book award, in 1989. It then became an international hit when it was adapted into the Merchant Ivory film starring Anthony Hopkins as the painfully British, duty obsessed butler Stevens. Set in a pre-WWII stately home with overtones of rising fascism, it co-stars Emma Thompson as the housekeeper Stevens for whom Stevens won't admit his love in case it disturbs the strict below-stairs decorum.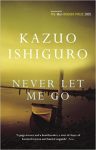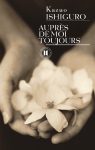 Ishiguro is not prolific – he has published eight books since 1982 – but his work is astonishingly varied. His other biggest success was Never Let Me Go (2005), a dystopian novel about a sinister boarding school in a contemporary parallel Britain. It is now a standard English literature school set text, and has sold more than a million copies in the British edition alone, as well as being translated into 40 languages. It was also adapted as a film in 2010, starring Keira Knightley and Carey Mulligan.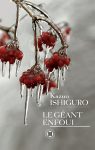 After a ten-year break during which he published a book of short stories, Ishiguro returned with another completely different type of novel, The Buried Giant, in 2015. It is a fable set in post-Arthurian Britain and follows an elderly couple on a quest to find their son through a world where two societies are at war and a sleeping dragon's breath spreads amnesia. Again anchoring Ishiguro firmly in British culture it draws on the tradition of Arthurian legends, Beowulf and Tolkien.
Copyright(s) :
Folio
Faber