Twenty years after Mrs Brown, Judi Dench returns to cinema screens as Queen Victoria, in another true story of the Queen's friendship with one of her servants: Abdul Karim.
The story of the widow Victoria's relationship with John Brown was well documented. He was the gamekeeper on her beloved Scottish Highland estate where she spent a lot of time after the premature death of her husband and soul mate Prince Albert.
The story of Victoria and Abdul on the other hand was far from public knowledge however. In 2006, author Shrabani Basu discovered diaries Victoria wrote in Urdu, the Indian language Abdul Karim taught her and wrote a book about the pair.
Victoria was officially Empress of India but never set foot in the subcontinent. If she had, her life would have been in danger as she had been put under a fatwa by those who opposed British colonial rule.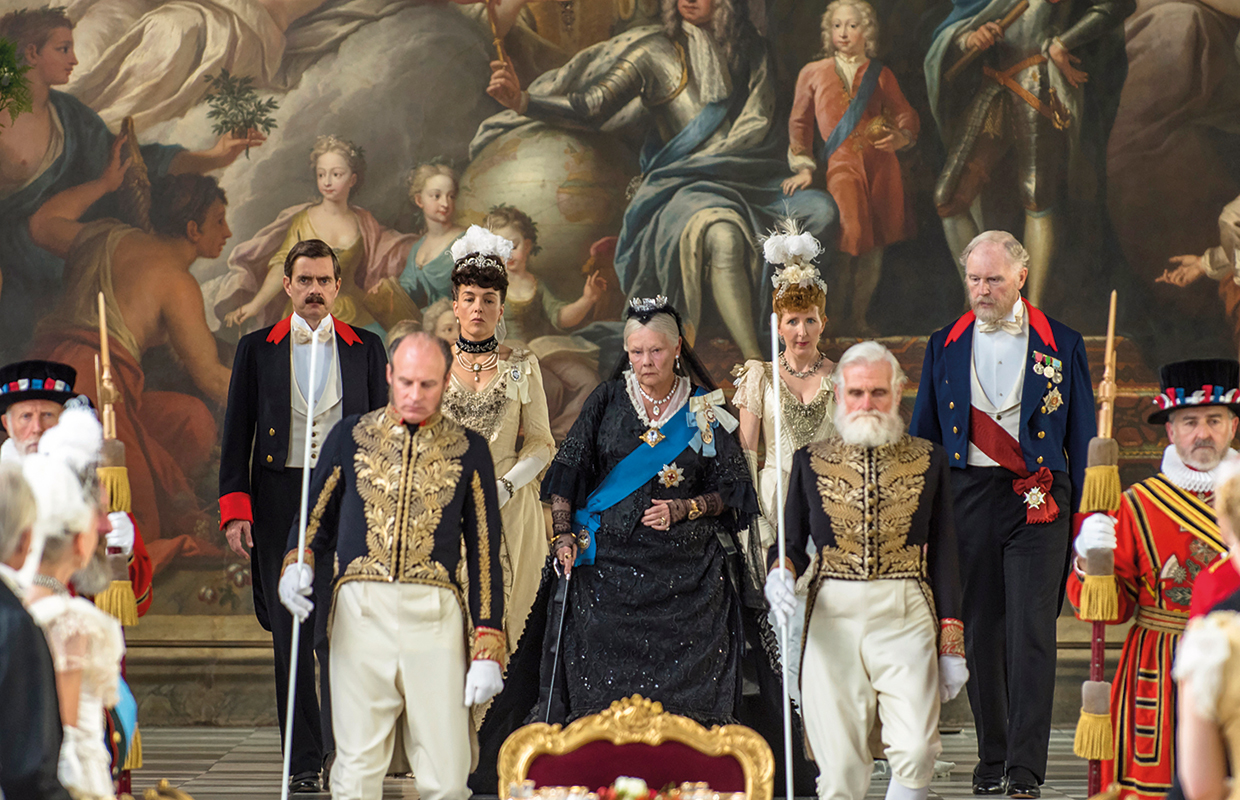 But when Britain celebrated Victoria's Golden Jubilee in 1887, at the height of the Empire upon which the sun never set, India, the jewel in the imperial crown, had to be represented. Abdul Karim was chosen to travel from India to Britain and  present a commemorative coin to the monarch at a banquet commemorating Victoria's 50 years on the throne.
The Queen took a shine to the 24-year-old and asked her to teach her Urdu in order to understand Indian culture better.
How Shocking!
If the Royal Family hadn't been keen on Victoria spending time with a middle-aged Scottish gamekeeper, they considered her relationship with a Muslim servant young enough to be her grandson seriously beyond the pale.
Victoria clearly valued Abdul Karim's presence. She gifted him houses on each of her estates, where he lived with his wife and children. He rapidly became her secretary, and they clearly spent many hours on  Urdu lessons for Victoria to be able to write the 13 volumes of diaries. She specifically asked for him to be one of the official mourners at her funeral. Yet he was excised from all official histories of the Queen until Shrabani Basu wrote a book about him, based on Victoria's diaries and Abdul's.
Victoria and Abdul has now been adapted into a film directed by Stephen Frears (My Beautiful Laundrette, The Queen, Philomena).
Judi Dench once again plays Victoria alongside Ali Fazal, who has starred in many Bollywood films as well as appearing in Fast and Furious 7. Victoria and Abdul draws the viewer into the life of a monarch who had had to live according to complex, stifling court rules her entire life. No wonder the young, exotic Abdul, who seems to quite literally to come from a different world, provided a much needed breath of fresh air.
Judi Dench discusses playing Victoria again:
Copyright(s) :
Universal Pictures