Until January 21st, 2018, the American Pop Art movement has taken up residence in the Musée Maillol in Paris. For the first time in France, you can see more than sixty works from the collection of the Whitney Museum of American Art, New York.  This is a rare opportunity to discover key pieces of the Pop Art movement.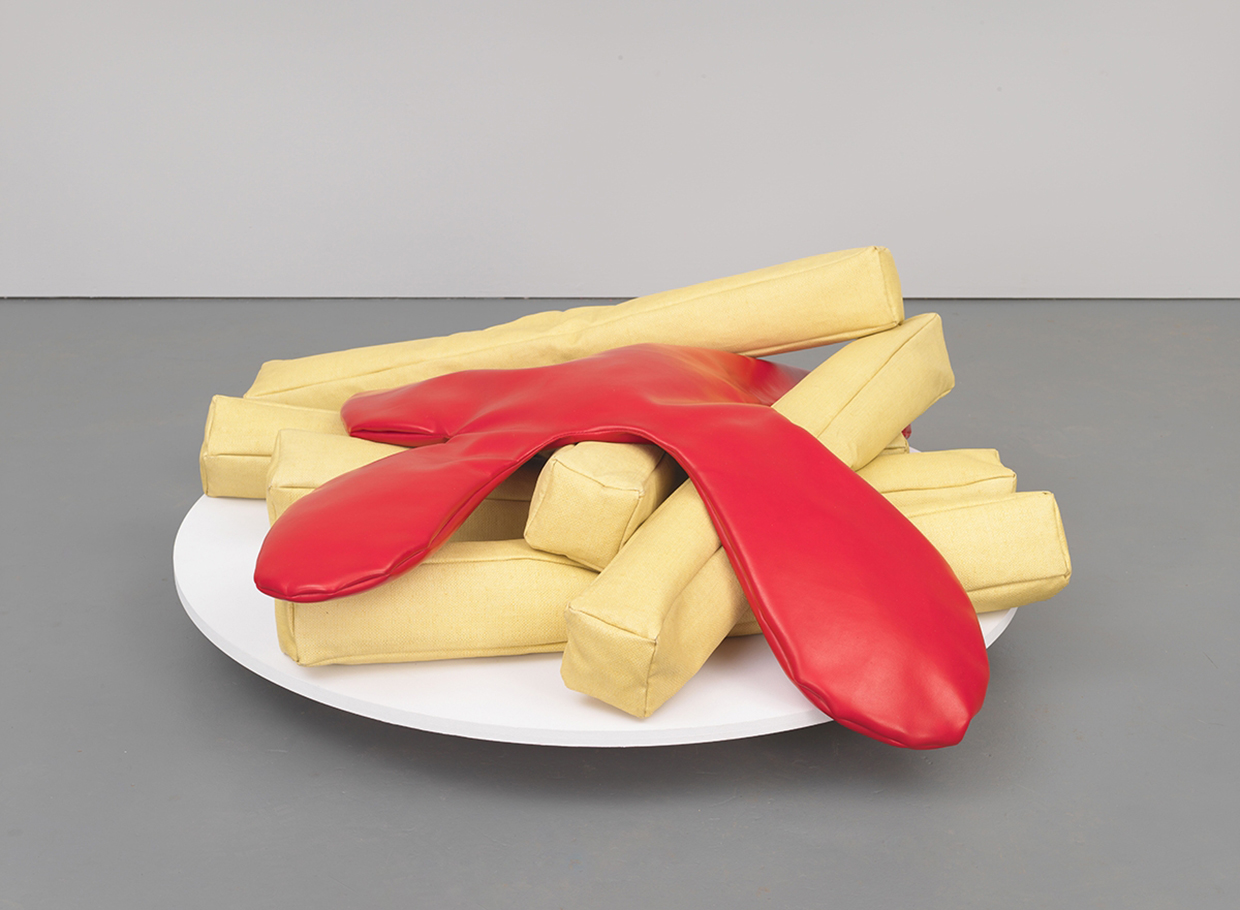 The American Pop Art movement began in the early days of the 60s in the United States. In just a decade, a generation of artists emerged producing radically new work in reaction to the abstract expressionism that predominated at that time. Not only was pop art more representational, it took direct inspiration from the consumer society which was booming as the post-war economy prospered.
The Pop movement artists generally represented everyday objects and the signs of popular mass culture, and they employed the techniques used by advertisers and comic strips that incorporated textual elements. This art movement was also characterised by the use of uniform coloured areas comprised of pure, intense, and contrasting colours, using a technique known as 'Hard Edge'. It affirmed its belief in the power of the image, and it often humorously, even ironically, reappropriated iconic figures such as President Kennedy and Marilyn Monroe, and depicted "the American way of life", in order to celebrate and criticise it at the same time.
Top of the Pop
The Musée Maillol is presenting key pieces of the Pop Art movement in association with the Whitney Museum of American Art* of New York. The exhibition focuses from the beginning of the 1960s to the end of the 1970s.
This is the opportunity to see the famous 'Marilyn' by Andy Warhol, the series of flags by Jasper Johns and comic strips by Roy Lichtenstein. You can also appreciate works from Robert Rauschenberg, an American painter and graphic artist whose early works anticipated the pop art movement. Rauschenberg is well known for his "Combines" of the 1950s.
You will discover the sculptures and monumental canvases of Claes Oldenburg, Tom Wesselmann, James Rosenquist, Alex Katz and the paintings of Jim Dine. Although the exhibition features the movement's most prominent artists, it also includes American artists who are less well known in France (George Segal, Rosalyn Drexler, May Stevens, John Wesley, and so on) and enables viewers to appreciate the diversity of the techniques employed.
* The collection of the Whitney Museum of American Art of New York provides a veritable anthology of 20th-century art. It possesses more than 23,000 works by 3,300 20th and 21th century artists.
The museum was created in 1931 by the famous sculptor and patron of the arts, Gertrude Vanderbilt Whitney (1875-1942)
POP ART - Icons That Matter
Till 21 January 2018
Musée Maillol Paris
Teaching with Pop Art
See our Webpicks for ideas for working with Pop Art in your class.
Notion(s) culturelle(s) : "Visions d'avenir" "Mythes et héros"