Director Gurinder Chadha has given cinema audiences a glimpse of British Asian experience with films like Bend it Like Beckham or Bhaji on the Beach. Now a series of chance encounters has led her to examine a difficult period in her family history and that of the country of her ancestors: the Partition of India in 1947.
Chadha says she loves historical epics like David Attenborough's Gandhi or David Lean's Passage to India. But in The Viceroy's House, Indian history is being portrayed by a British Indian director whose family was directly affected by Partition.
At the moment of Indian Independence, like millions of others, Chadha's family found themselves on the wrong side of the Partition line between Hindu-majority India and the new Muslim homeland Pakistan. As Sikhs in Pakistan they were forced to flee to India, joining 14 million people in the largest mass migration ever seen. Many suffered terrible hardship and at least a million died in violent clashes.
Growing up in London, Chadha had never really faced the reality of Partition until she participated in BBC genealogy programme Who Do You Think You Are? in 2005. She returned to her grandfather's village in what is now the Pakistani Punjab and was very touched to find that the people living in and around her grandfather's house were all themselves refugees. They had arrived in the Punjab in 1947, pushed north as her family had been pushed south.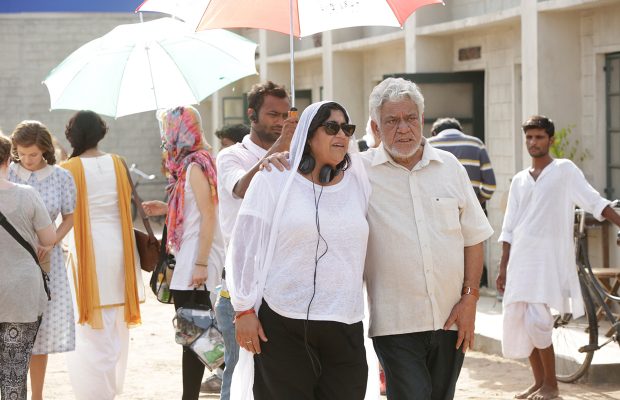 Chadha decided to make a film about the Independence process and Partition but she needed to find the right way to tell it. As the opening titles say, "History is written by the victors" and as Chadha says, growing up in Britain, she had been taught that in 1947, after a long struggle for freedom led by Gandhi and others, Britain had decided to relinquish its Indian colony. Lord Mountbatten was sent as the last British Viceroy of India, to oversee the transition to independence. But faced by the opposing demands of Gandhi and Nehru on one side, calling for a united India, and Jinnah on the other, who pleaded for a separate Pakistan so that the Muslim population wouldn't find itself suddenly a disadvantaged minority, Mountbatten had been forced to accept Partition.
As Chadha read up about Partition, and partly thanks to documents have only recently become available for public access, she began to hear another story. Some of it from a most unexpected quarter.
She met Prince Charles at an event, and when he heard she was preparing a film about Mountbatten, his godfather, he suggested she read The Shadow of the Great Game by Narendra Singh Sarila, who had been Mountbatten's aide-de-camp. In an odd coincidence, a few days later she was contacted by an Indian actor, Narendra Singh Sarila's son, also urging her to read the book.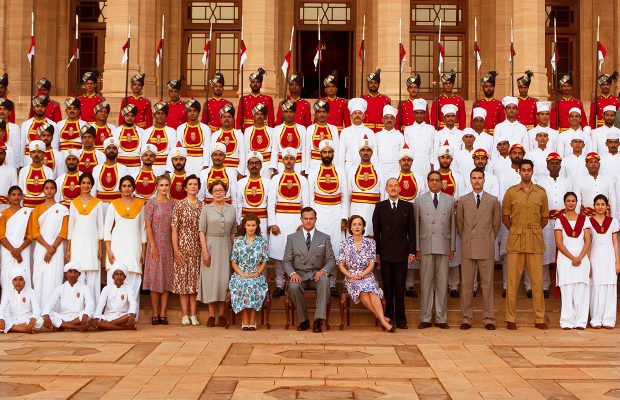 Singh Sarila suggests that the roots of Partition lay in a deliberate "divide and rule" policy the British administration had developed since the Indian Mutiny against the East India Company in 1857. Many politicians felt that Britain's interest was to encourage Partition, to ensure Pakistan's loyalty and help in stabilising the region. Mountbatten, believed Singh Sarila, was kept in the dark about this plan.
Chadha says she wanted to avoid laying the blame for Partition and its consequences at the door of any one community. "It seems to me that the violence was the tragic consequence series of errors committed by all the protagonists."
Despite all the historical research, Chadha was keen to focus the film on the impact Partition had on people's lives, not just the geopolitical effects. It was after all sparked by her desire to tell her own family's story. She says, "'The People's Partition' was actually my working title seven years ago when I began. I wanted to show the emotional impact, not the fighting."
To do that, she centred the film on the Viceroy's palace and all the people who inhabited and visited it. Both the political leaders — Mountbatten, Gandhi, Nehru and Jinnah — and the 500 ordinary Indians from every community who worked as servants below stairs. A star-crossed love story between a Hindu and a Muslim servant, humanises the impending conflict.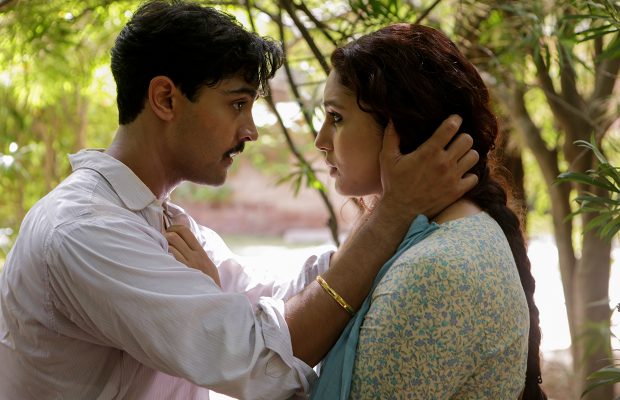 The "upstairs downstairs" theme was in place long before the Downton Abbey series became such a big hit. Coincidentally, she cast Hugh Bonneville, as Mountbatten — the actor now known around the world as the Downton patriarch the Earl of Grantham. She admits, "'I was absolutely furious when Downton Abbey came out first, but now I am so grateful. The genre has become global in a very big way."
Mountbatten's shrewd wife is played by Gillian Anderson (The X-Files, The Fall). And they are surrounded by a trio of veteran Indian and British Asian actors playing the Indian and Pakistani leaders Gandhi (Neeraj Kabi), Nehru (Tanveer Ghani) and Jinnah (Denzil Smith).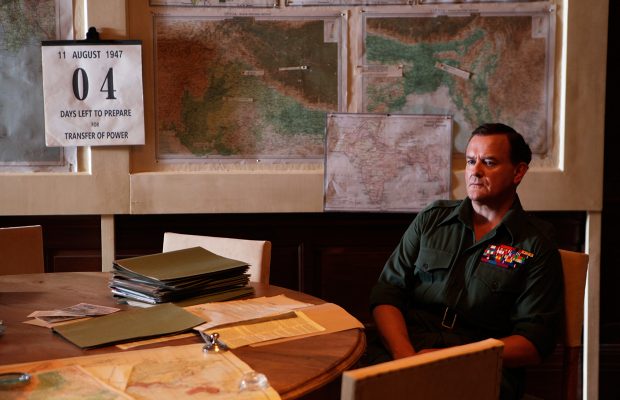 The film starts with one aphorism, "History is written by the victors". Another could easily be applied to it: "You can please some of the people some of the time…" Despite the infinite care Chadha took to be impartial, her film has been accused of being anti-Muslim, anti-Hindu, pro-British, anti-Churchill…. One thing is certain though, it has the merit of presenting a different vision from the "official" history of the colonists. As the director herself says, "I do not believe that anyone but a British Indian could truly inhabit these differing perspectives on partition."