American author Ray Bradbury spent more than seventy years fascinating readers and viewers with futuristic science-fiction stories like The Martian Chronicles, and Fahrenheit 451. But it all started with a little bit of magic.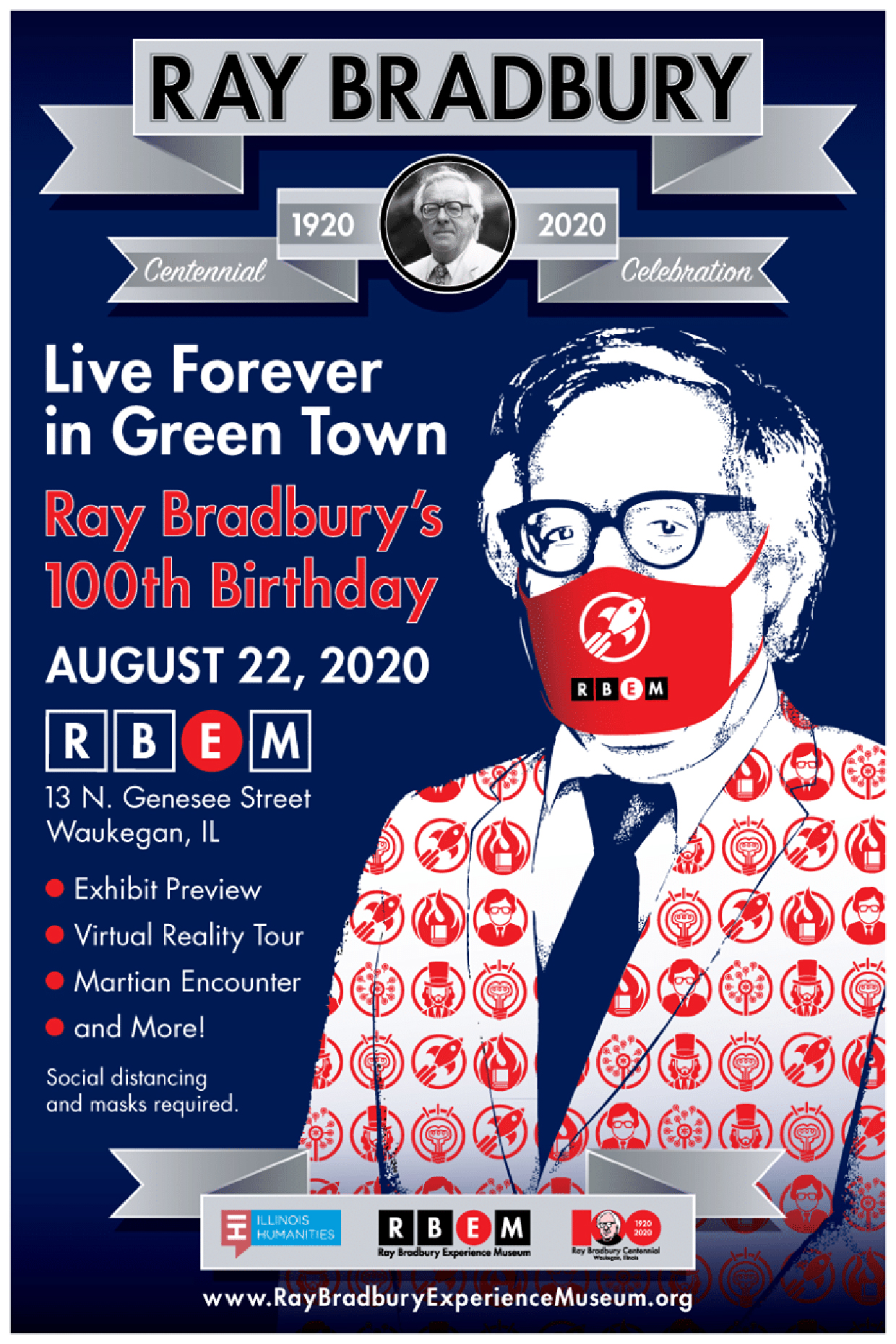 Bradbury was born in 1920 in Waukegan, a small town in Illinois. He fell in love with storytelling by watching films and reading comics. But it was a visit to the circus that sparked his ambition to write.
When he was 12 years old, he went to the circus and saw a magician called Mr Electrico. In his act, he was charged with static electricity, making his hair stand on end. He held a sword, that was also charged, and he touched the young Bradbury with the sword, giving him a shock, and whispered, "Live forever!"
Bradbury credited that as the moment he decided to tell stories. Stories that, like Mr Electrico, mixed fantasy and technology, science and fiction.
Moving to Hollywood
He started writing comics and short stories. When he was 14, during the Great Depression, his father lost his job and the family moved to Los Angeles looking for work. There, Ray got another dose of magic, Hollywood magic this time, as he chased stars for autographs and hung around the studios.
He also joined a club called the Los Angeles Science Fiction League, , and started publishing fanzines with other writers. At 18, he got his first short story published, in one of the many sci-fi magazines.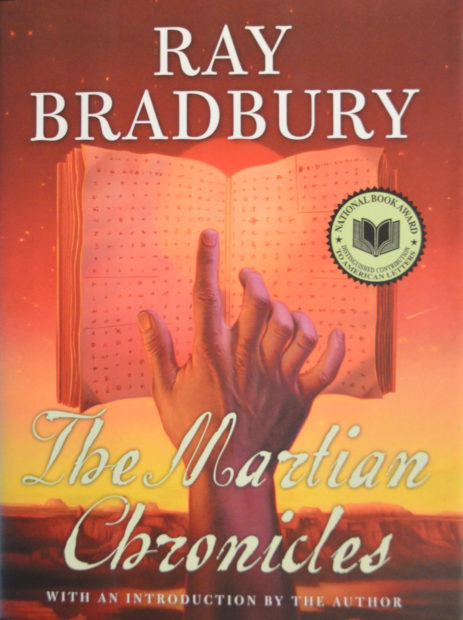 He went on to write many books that have become classics. The Martian Chronicles (1950) is a short-story collection in which humans colonise the planet Mars, destroying the peaceful Martian population in the process. The Illustrated Man (1951) was inspired by another circus performer, covered in tattoos. In the book, the tattoos come alive, forming the basis of the stories.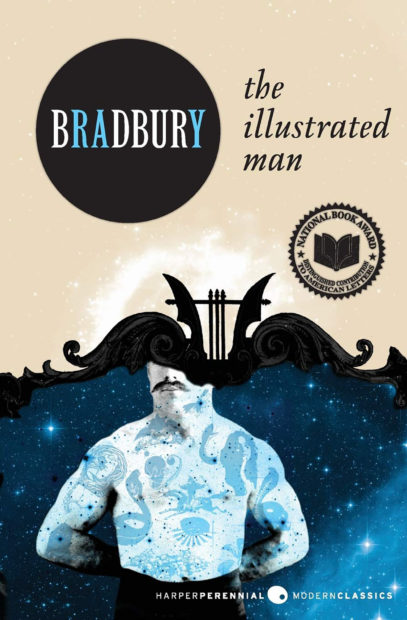 Bradbury's masterpiece was Fahrenheit 451 (1953), a novel set in a dystopian future where books are banned. The protagonist, Guy Montag, is a fireman, whose job isn't to extinguish fires, but to burn books. (451°F is the temperature at which paper burns.)
From the 1950s, he finally made it into the Hollywood studios he had looked enviously at as a teenager. He became a successful screenwriter, adapting his own stories and others for TV and film.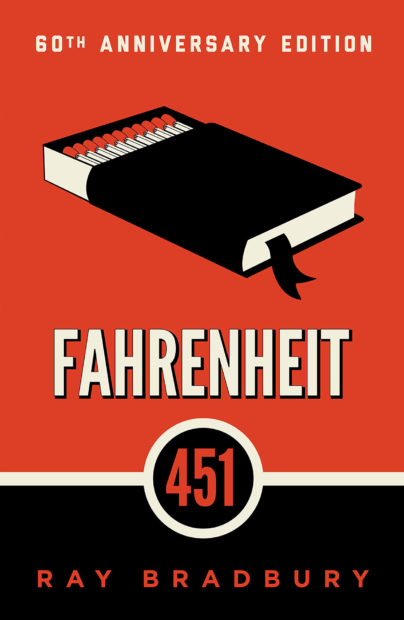 Science and Fiction
Bradbury became so well known for his science fiction that he was invited to NASA to talk to astronauts and observe in Mission Control. Astronauts named a moon crater, an asteroid and a rock formation on Mars after the author. A digital copy of The Martian Chronicles was carried to the red planet on a NASA mission.
Bradbury often seemed to predict technological advances. In a 1950 story, he imagined a house that was so advanced it could do all sorts of automated tasks but required a password to let its inhabitants in. In The Golden Apples of the Sun (1953), he featured a watch that could receive phone calls and in Fahrenheit 451 there are gadgets very like Bluetooth earphones, which receive radio programmes. Yet he wrote only on a typewriter and never used a computer although he lived until 2012.
In 2010, he told an interviewer, ""Science fiction is any idea that occurs in the head and doesn't exist yet, but soon will, and will change everything for everybody, and nothing will ever be the same again. As soon as you have an idea that changes some small part of the world you are writing science fiction. It is always the art of the possible, never the impossible."
By writing stories that still delight readers today, and future generations, Bradbury took the magician's words and made them possible. His imagination at least will live forever.
Download our B1 Ready-to-use resource on Bradbury's centennial.