Protests against racism and the death of George Floyd in Minneapolis have re-ignited demands in many places around the world to destroy or revise symbols of those who engaged in slavery, who were often honoured in their lifetimes and whose names and faces often remain in the public eye as statues, buildings or institutions.
In the U.S.A., statues of explorer Christopher Columbus and Confederate generals, who fought against the abolition of slavery in the Civil War, have been attacked and criticised.
On 7 June, people in Bristol, England, protesting about George Floyd's death, physically removed a statue of former slave trader Edward Colston, one of many slave traders who made their fortunes in one of the busiest slave ports in the world.
Colston was honoured with a statue not because of his slave trading but his philanthropy: he left his considerable fortune to city charities, but the fortune was of course made literally on the backs of slaves.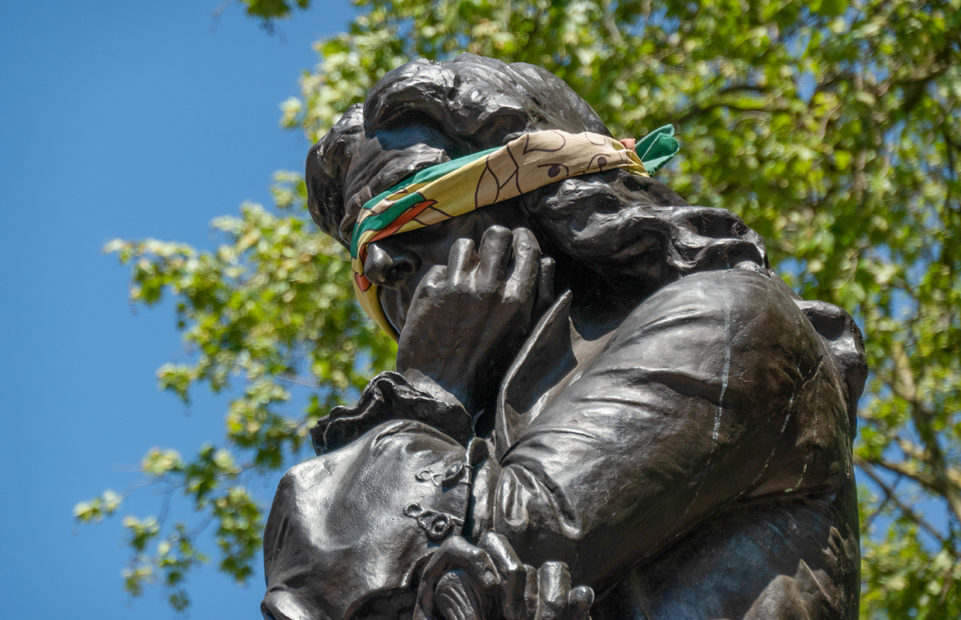 Cecil Rhodes is another controversial figure whose name has lived on through his philanthropic legacies. Rhodes was British imperialist who supported the annexation of South African land rich in mineral resources, and founded the De Beers diamond company. He left his fortune in scholarships that bear his name and that have allowed thousands of overseas students to obtain an education and at Oxford, his alma mater. (One of them former U. S. President Bill Clinton.)
There have been calls for the removal of Rhodes' statue from Oxford for years, and one in South Africa has been removed. But one perhaps surprising opponent of writing Rhodes out of our cultural memory was Nelson Mandela. He instead chose to work with Rhodes' foundation, creating the Mandela Rhodes Foundation, which awards scholarships to young people considered to have potential to be future African leaders to study in South Africa. Since 2003, more than 800 students have benefited from the scholarships. Mandela explained that he considered the joint foundation a suitable way to return some of Mr Rhodes' wealth to South Africa and Africa in a symbolic act of reconciliation and reparation in tune with South Africa's new constitution.
If Nelson Mandela were alive today, he would no doubt argue that it is better to have the positive outcome of the scholarships rather than a symbolic but empty gesture of effacing a statue or name. Protesters in Bristol, meanwhile, propose not just removing the statue of Ernest Colson but replacing it with one of someone who hasn't previously been honoured: civil-rights campaigner Dr Paul Stephenson, who led a bus boycott in Bristol in the 1960s, which resulted in a ban on ethnic minorities working on city buses being overturned on the day Dr Stephenson's hero, Dr Martin Luther King, gave his "I Have a Dream" speech.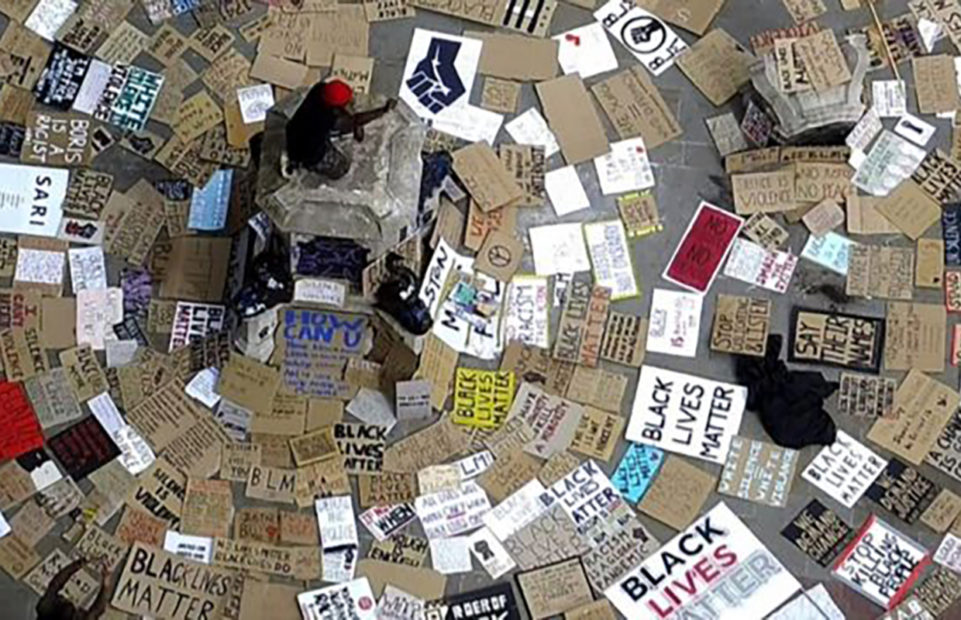 Gone with the Wind?
It's not only physical manifestations of slavery and racism that are under attack. Just as a new translation of the 1936 novel Gone with the Wind by Margaret Mitchell was published in France, HBO announced it was temporarily removing the film version from its streaming platform. The company stated, "These racist depictions were wrong then and are wrong today, and we felt that to keep this title up without an explanation and a denouncement of those depictions would be irresponsible."
The 1939 film won 10 Oscars and is the highest grossing movie ever. But, like the book, the African American characters are passive and seem happy to continue serving the same owners after the end of slavery. Its image of the pre-Civil War South is rose-tinted to say the least. Yet, it was also the first time that an African American won an Oscar: Hattie McDaniel for the role of Mammy. For a role that many would consider demeaning, but it was a form of opening. The Academy didn't, however push innovation as far as allowing Ms McDaniel to sit with the rest of cast for the Awards ceremony, which remained segregated for another 20 years.

This article would work well with
Shine Bright
2e File 19: "Breaking the Chains", about how American society remembers slavery.
Copyright(s) :
Top: Robert Milligan Statue outside The Museum of London, Docklands. London Mayor Sadiq Khan has since had the statue of the slave trader removed., Emma Tarrant/Shutterstock
Edward Colston statue: Christian Lathom-Sharp/Shutterstock
Black Lives Matter Bristol