The 70th anniversary of the arrival of the Empire Windrush in the UK, and the current scandal about the treatment of the children of the Windrush Generation, give an opportunity to look at the experiences of Commonwealth immigrants to the U.K. 
This is a nice simple explanation of the Windrush generation from the BBC children's news site Newsround. It can be used from A2. The video at the top of the page starts out using the text below about Windrush, and there is then a second part about the discrimination the immigrants faced once they arrived, which is slightly more difficult.
Packing for the Long Journey
The Museum of London suggests an activity for pupils which would work well in language class. Many of the people who arrived in the U.K. as part of the Windrush generation didn't know if they would ever see their homeland again. The recent scandal has revealed that many never have – many have never applied for a passport, so have not left the U.K. since their arrival.
This makes if particularly poignant to have pupils imagine what they would take with them if they were leaving their home country for good, and could only take a small suitcase. What would be the most important items for them?
Windrush Voices
This short film from a British charity was written and narrated by a university student, Sharna Hylton, whose grandfather was part of the Windrush generation. It's clear, and has lots of archive images both of arrival and the difficulties faced by immigrants, as well as their contribution to British culture with carnivals like the Notting Hill Carnival. Usable from B1.
Andrea Levy's prizewinning novel Small Island follows the experiences of a Jamaican couple moving to the UK in 1948.
The Black Cultural Archive is situated at 1 Windrush Place in Brixton, London. Although closed for lockdown, it has put on a week of celebrations of the Windrush Generation, much of which will stay online. There are oral histories, both as sound files and transcripts. The first two interviewees and the last one have good sound quality and could be used for B1-B2 students. The BCA has also planned a season of audio plays inspired by Windrush stories: Fresh off the Boat: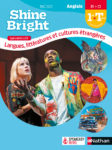 You'll find more about Windrush in  Shine Bright LLCE File 8 From Isle to Isle and you'll find a sequence on the Windrush Generation in Speakeasy Activities 3e