The Personal History of David Copperfield is far from the first adaptation of Charles Dickens' semi-autobiographical coming-of-age novel. But Armando Iannucci has given the story a very new feel, while keeping Dickens' humour and playing with that idea of autobiography and the art of inventing oneself through the act of writing.
Iannucci is known for political satire in the series In the Loop, The Thick of It and Veep. The humour here is gentler, given that it's an adaptation and Iannucci is a real Dickens fan. His cast is full of comic talent. Apart from Patel, who was Iannucci's dream actor for David, Tilda Swinton plays David's aunt Betsey Trotwood in full English eccentric mode. Hugh Laurie (who was a stand-up before achieving global fame in Dr House) is her odd lodger who assuages his anxiety by writing about King Charles I. Ben Whishaw is a suitably ingratiating Uriah Heep and Peter Capaldi comes across marvellously absentminded in the role of Dicken's comic masterpiece Mr Micawber.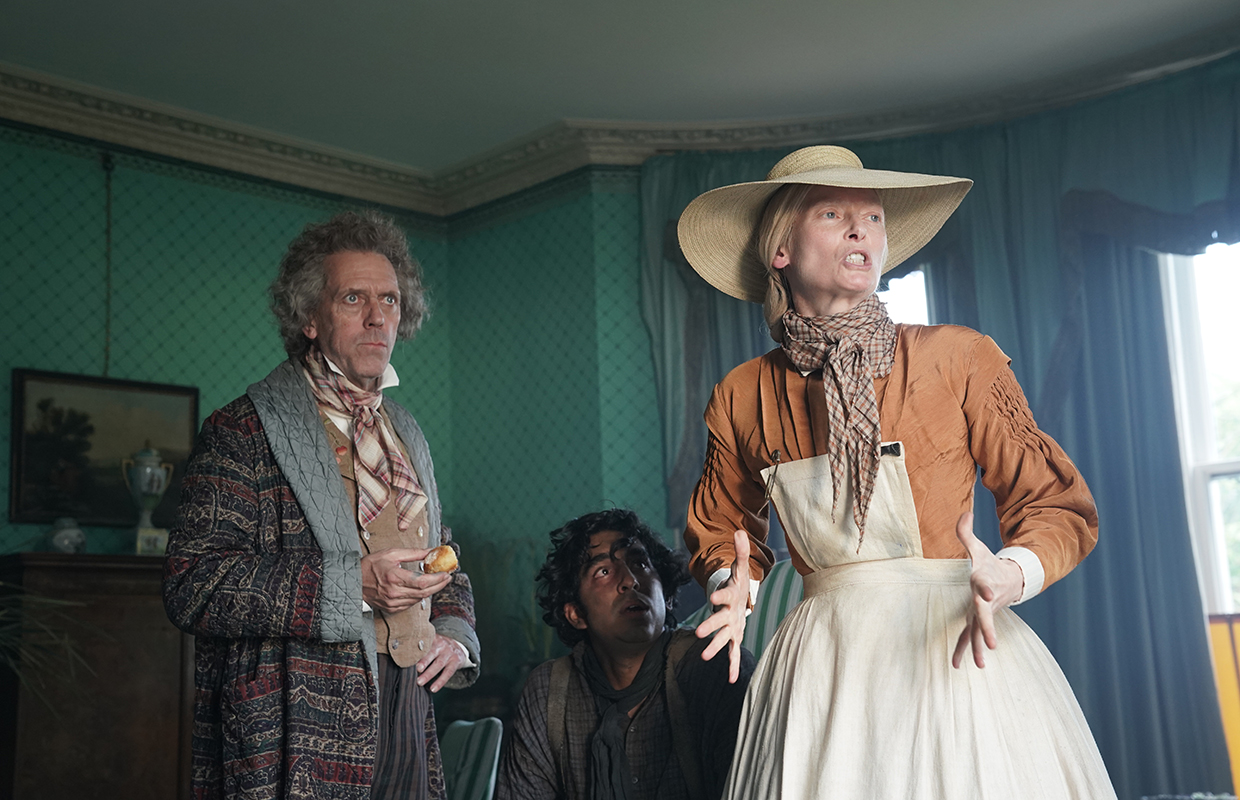 David's aunt Betsey Trotwood is played by Tilda Swinton and her eccentric lodger Mr Dick is played by Hugh Laurie.Nothing in the film is particularly realistic: it has the quirky feel of a Wes Anderson film or the animated sections of Monty Python. So having Victorian England peopled with many more non-white characters than we're used to seeing in period drama just adds to the rich tapestry.
Co-scriptwriter Simon Blackwell says, "It's one of the funniest books I've ever read but the modernity of David Copperfield has always been lost on screen." David writing his story and thereby choosing the way he is presented to the world, and he and other characters being very focused on their image and legacy feels very 21st century. Yet the self-conscious imagemaking goes right back to Dickens, who in 1849 gave the novel the title The Personal History, Adventures, Experience and Observation of David Copperfield the Younger of Blunderstone Rookery (Which He Never Meant to Publish on Any Account).
 The film also plays with the truth or otherwise of memory, the difference between story and history. We watch as young David is treated terribly as a child labourer in a factory, knowing that Dickens drew on personal experience to write it. Yet when an older David turns it into an amusing anecdote to amuse his egotistical schoolfriend Steerforth, David insists that the story is entirely invented.
Diehard Dickens fans will no doubt regret a few liberties the scriptwriters had to take to condense a 600+-page book with multiple plot twists into a film, but the comic essence is there. Dickens, we suspect, would very much approve.
Dev Patel and Armando Iannucci discuss the film below:
The Personal History of David Copperfield
Streaming on Amazon Prime
Check out our ready-to-use resource on the film.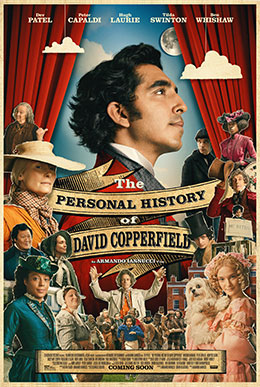 Copyright(s) :
Amazon Prime

Downloadable resources ready to use in class
>
David Copperfield