Two films present a modern take on the Western, through the eyes of a British and a Chinese director, and centring on the relationships between horses, a 15-year-old boy and a Native American cowboy. 
Lean on Pete tells the story of a 15-year-old boy searching for a home and a race horse destined for the slaughterhouse. Part-Western, part-road movie, above all it is a coming-of-age story.
The film is adapted from an award-winning novel by Oregon-based musician and writer Willy Vautin. Teenager Charley has an absent mother and an unreliable father, who has just uprooted him once again at the beginning of summer and brought him to Portland, Oregon. Left to his own devices, and with no friends, Charley happens upon the Portland Downs racecourse, and lands a summer job looking after a horse, "Lean on Pete". Things seem to be looking up for Charley until his father ends up in hospital, and he learns that Lean on Pete is going to be put down.
Determined to take control of his future, Charley absconds with Lean on Pete and sets off on a horseback roadtrip across the West, searching for his aunt, who represents the only opportunity he has for a loving, stable home.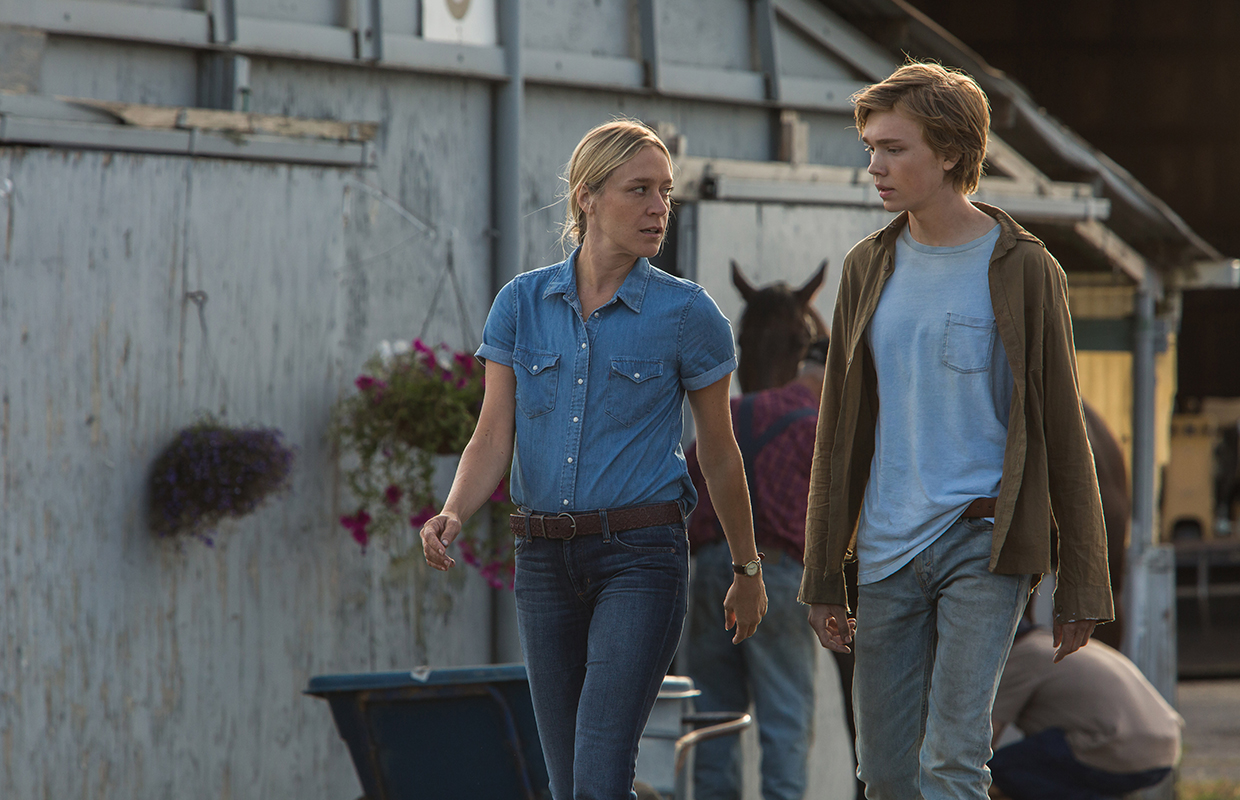 A strong cast includes Charlie Plummer as Charley.  He started his career as a child in a recurring role in the TV series Boardwalk Empire, where he met Steve Buscemi, who plays the gruff horse-trainer who takes Charley on. Chloe Sevigny also stars as a jockey.
The teenage protagonist makes it an excellent film for class work, especially if you have animal- or horse-mad pupils. The trailer gives a good, simple, summary of the story but ends with boy and horse walking off towards the horizon, leaving plenty of room for hypotheses. Each mini-scene in the trailer can allow speculation: how would the boy feel if he's just arrived in a new place? What might happen if he has no mother and his father is in hospital.
On the novel publisher's site you'll find extracts of the book.
The West from the Outside
Although the author is from the West, the film was written and directed by British director Andrew Haigh, who went on his own 3-month road trip to the locations in the novel to familiarise himself with the setting.
Another outsider's view comes from director Chloe Zhao, whose second film won the Grand Prize at the Deauville Festival this year. The Rider is the story of a Native American cowboy who has to stop riding after a rodeo fall. It is set in Native American country, in the South Dakota Sioux Reservation   where her first film was set, The Songs My  Brothers Taught Me.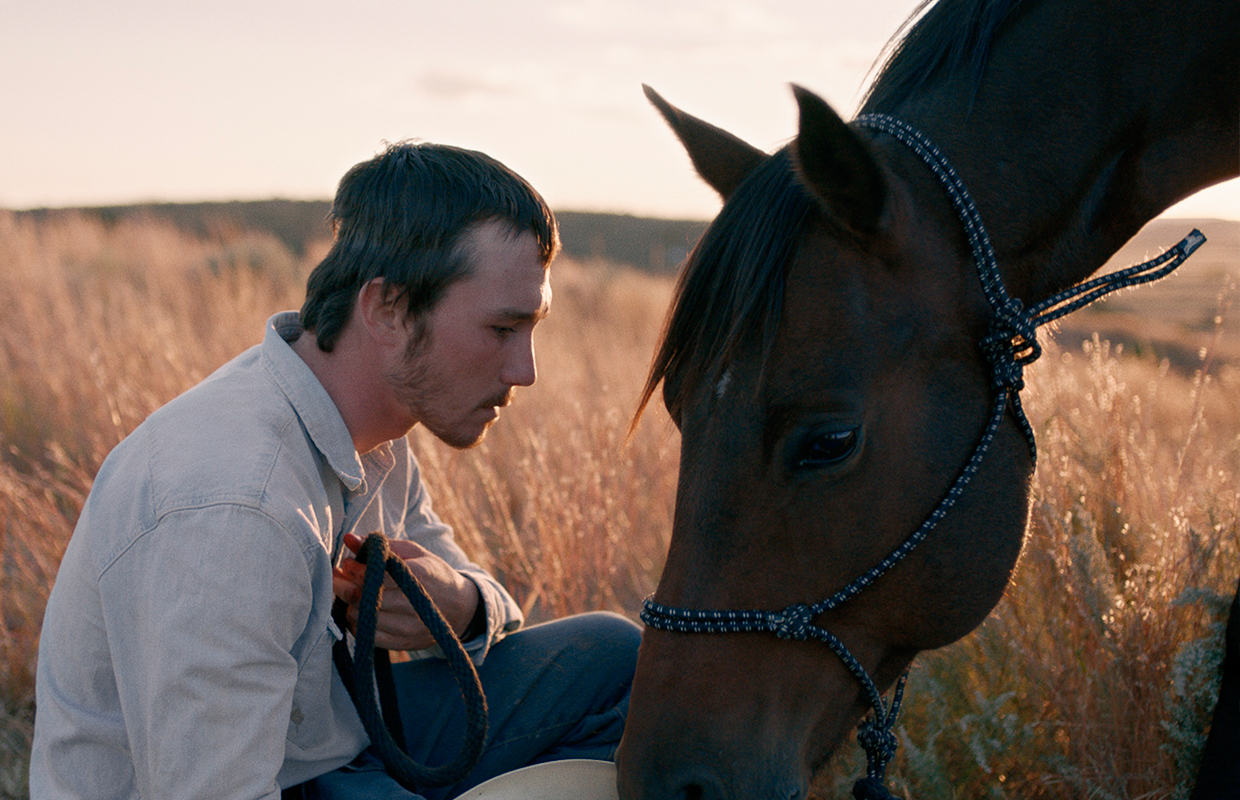 Zhao, who was born in China, went to boarding school in the U.K. as a teenager, then moved to the States, immersed herself in the life of the reservation before writing her first film, and again before The Rider, which is inspired by a true story.  In fact, it is a mix between documentary and fiction. Brady Jandreau, who plays the cowboy Brady in the film, grew up and lives on the Sioux reservation, is a talented horse trainer, and suffered a head injury in a rodeo fall. His father and sister in the film are played by his real father and his sister Lilly, who has Asperger's syndrome.
Some of the most touching scenes in the film are when Brady visits his friend Lane in a rehabilitation centre. Lane Scott, playing himself, is paralysed after another rodeo accident.
The film offers a fascinating insight into a community that is rarely seen, and the real-life dilemma of how someone can re-define their life after a trauma forces them to abandon an all-consuming activity and job.
This clip shows  Brady's close affinity with animals as he tames a wild horse.
Lean on Pete
In cinemas 25 April
The Rider
On general release