Britain's Prince Charles has long been recognised for his involvement in ecology. Now the Queen is turning to conservation, protecting forests all over the Commonwealth, from a tiny 2.5 hectare site in Antigua and Barbuda to the 6.4 million hectares of the Great Bear Rainforest in Canada.
The Queen's Commonwealth Canopy originated in an idea from British MP Frank Field. He felt it was very important to preserve natural areas for humanity, international equivalents of national parks. He tried to get backing from political leaders, with no success. But the Queen was enthused by the idea.
The Commonwealth's 53 countries are home to 30% of the world's population and are spread over every continent except Antarctica. The idea is to create a forest canopy that stretches around the world, preserving biodiversity and combatting pollution by absorbing carbon emissions.
The Canopy was officially launched in 2015, but this year has taken on a much higher profile. Forty Commonwealth countries have now signed up, and during the Commonwealth Heads of Government in London in April, the Queen appeared in a primetime TV documentary, chatting about the project with the only other British nonagenarian as well-loved as she is: wildlife documentary maker Sir David Attenborough, responsible for series like Planet Earth and Blue Planet.
Preserve the Countryside….
Some of the Canopy projects seek to preserve often unique existing forests from deforestation.
Prince Harry inaugurated St Lucia's commitment to the canopy. The small Caribbean nation has promised to preserve the Castries Water Works Reserve, more than 1000 hectares of forest and rainforest.
Projects in Guyana and Canada not only preserve plants and animals, but the traditional lands of indigenous people, who are actively associated in managing the land.
Regreen the Cities…
Other projects seek to undo the damage done by urbanisation by re-introducing forests in urban areas.
Australia's 20 Million Trees programme aims to plant 20 million trees by 2020, around and between cities, helping endangered animal species such as koalas who have been decimated by the loss of their natural tree habitat.
Not to be left behind, the UK is both preserving the ancient woodland of the Epping Forest, but creating a new National Forest across more than 300 square kilometres of the English Midlands. The Forest is regreening Derbyshire, Leicestershire and Staffordshire, areas that were deforested during industrialisation. Over 8.5 million trees have already been planted, taking the forest cover of the region from 6% to 20%.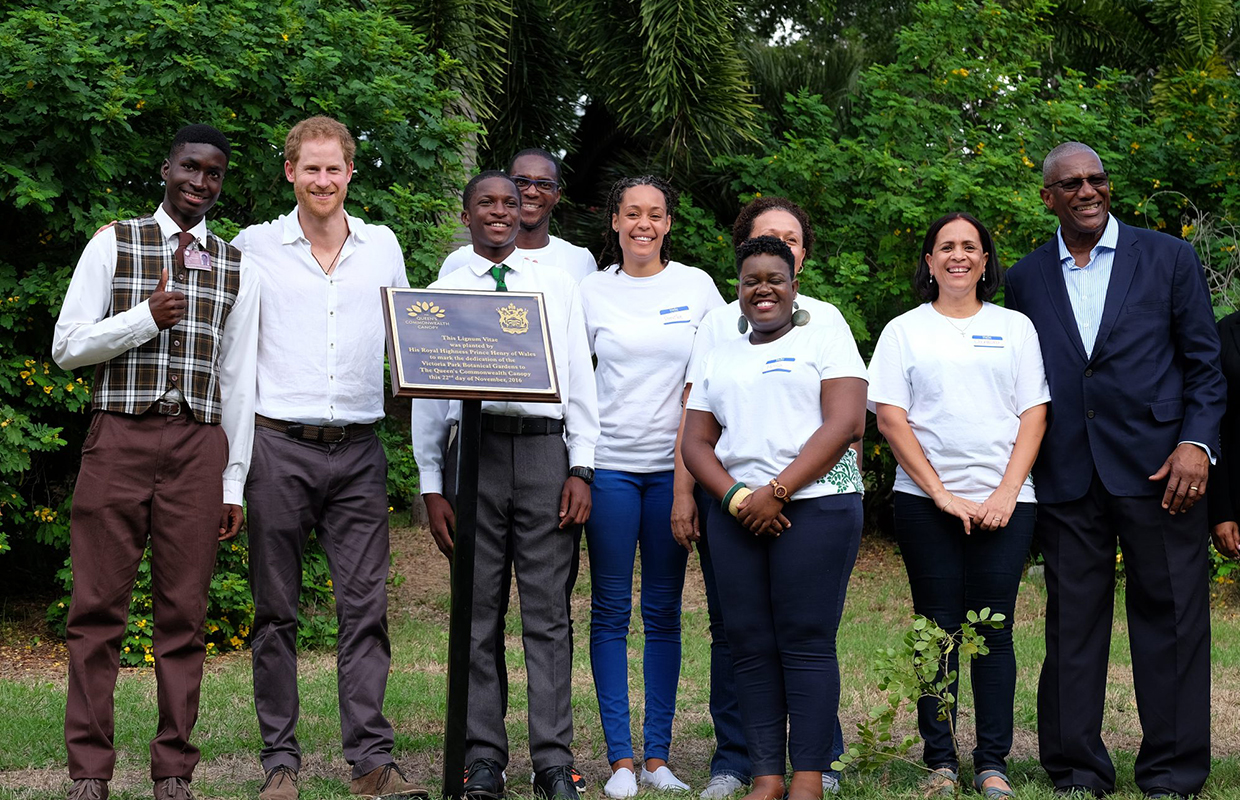 Copyright(s) :
Queen's Commonwealth Canopy