The Lumière Festival in Lyon from 15 to 23 October has a great programme of films in various languages including English. And it will be giving the prestigious Prix Lumière to American writer- director-animator Tim Burton, as well as showing a retrospective of his films like A Nightmare Before Christmas, Edward Scissorhands and Charlie and the Chocolate Factory.
The Lumière Festival wants to honour Burton for giving "the world of cinema a universe of rare coherence with an unprecedented impact on popular culture". From his early short animated films Vincent and Frankenweenie, Burton's quirky aesthetic was established. As a boy growing up in Burbank, California, near the Disney Studios, Burton had been obsessed by horror films, the actor Vincent Price, and the local cemetery. Those early shorts were black and white and spooky, paying homage to old horror movies, but with a certain satirical humour to them to.
Burton's talent in drawing had won him a Disney scholarship on an animation course, and he worked for the studios for four years when he graduated. But he quickly moved on to live action films, returning from time to time to animation. His live-action films often retain a larger-than-life, cartoon-like visual universe, for example kid-oriented films like Charlie and the Chocolate Factory, Alice in Wonderland or his Batman films. He has often been inspired by folk tales, like The Legend of Sleepy Hollow, or created his own classic tales like The Nightmare Before Christmas, where the King of Halloween Town decides to celebrate Christmas instead, or Edward Scissorhands, a typical Burton misfit living in banal American suburbia but unable to fit in because he has scissors for hands. That was Burton's first collaboration with Johnny Depp, who has gone on to star in nine Burton films.
Burton will give a masterclass before receiving his prize on Friday 21 October. Saturday will see the "Night of Tim Burton" with four films screening from dusk to dawn and two starring his cult actor Johnny Depp: Beetlejuice (1988), Ed Wood (1994), Mars Attacks! (1996) and Sleepy Hollow (1999). Finally, Edward Scissorhands will be the closing film of the festival on Sunday 23rd.
Read Tim Burton's answers to the Lumière audience's questions about his work. (Spoiler, The Nightmare Before Christmas is his favourite of his films!)
Continuing with his obsession with kitsch horror from his childhood, Burton has produced and directed a new TV series based on one of the characters from The Addams Family. In Wednesday, the Addams' daughter goes to a boarding school for outcasts. Released on 23 November.
Sidney Lumet Retrospective
There will be a retrospective of Sidney Lumet's films, including Twelve Angry Men, which could be useful if your class is studying the film for LLCER English. Check out the full list of Lumet's films being screened.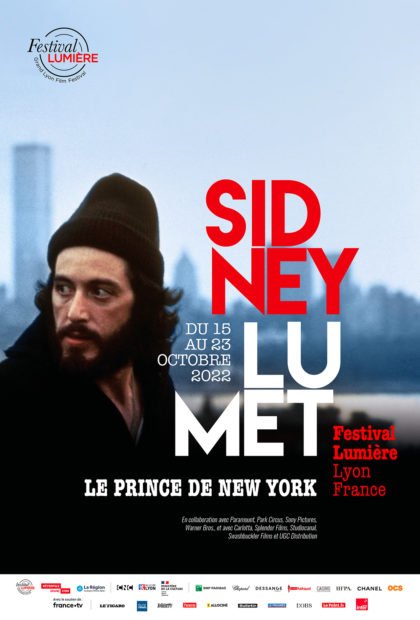 Sneak Peeks
There will a number of previews at the festival.
Steven Spielberg's autobiographical film The Fabelmans about a young boy dreaming of being a filmmaker won't be released till 25 January 2023 but was shown at the Toronto Film Festival and will be screened in Lyon.
Guillermo del Toro's Pinocchio (released 9 December on Netflix) is likely to be a darker version of the story than the recent Disney live-action remake starring Tom Hanks. The beautiful animation wouldn't look out of place in Tim Burton's filmography.
James Gray's Armageddon Time, released on 9 November is another autobiographical coming-of-age story set in Queens, New York in the 1980s. where Paul is trying to negotiate parental expectations and find his place in the multicultural society around him.
Lumière Festival
Lyon
15-23 October 2022
You can download or browse the full programme.
Copyright(s) :
Tim Burton © Leah Gallo
Lumière festival