For two weeks every summer, London is the world capital of tennis. Wimbledon is more than just a tennis tournament. It's a national institution with some typically British eccentricities. This year's tournament is from 28 June to 11 July.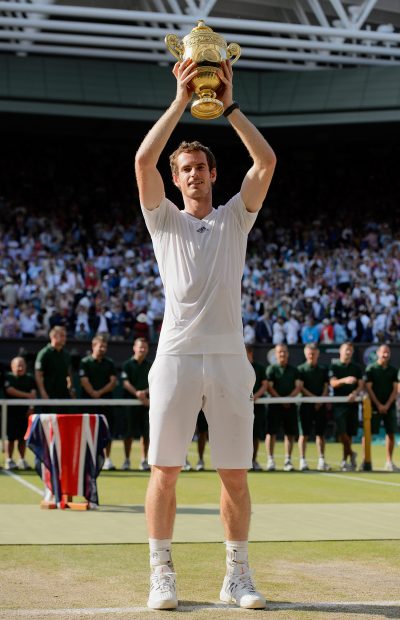 British tennis players have not dominated world tennis historically. Andy Murray has rectified that somewhat in recent years taking the men's singles title at Wimbledon in 2013 and 2016.  He is making a surprise appearance this year for the first time since 2017, playing just the singles. Meanwhile Britain's women's number one, Joanna Konta, has had to pull out because of a COVID contact. Men's reigning champion, the Serb Novak Djokovic is the favourite again this year, but the reigning women's champion, Romania's Simona Halep, has pulled out because of injury.
COVID caused the tournament to be cancelled last year, so its return, even with social distancing and players in bubbles, is a welcome sign of a return to some sort of normality.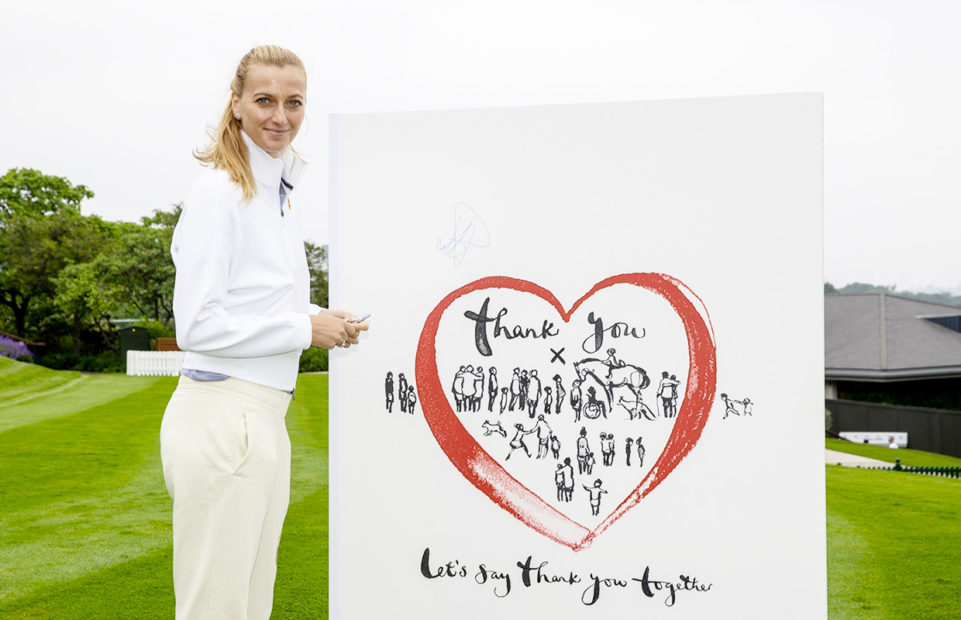 Wimbledon was the first tennis tournament in the world, and is still one of the four "Grand Slam" tournaments. It is the only one that is played on grass. It is played at a private tennis club, the All England Lawn Tennis and Croquet Club. The first tournament was  held to fundraise for  some equipment for the club. There were just 22 players, all men, for a singles competition. Today, there are men's and women's singles, men's and women's doubles, mixed doubles, as well as junior and senior competitions.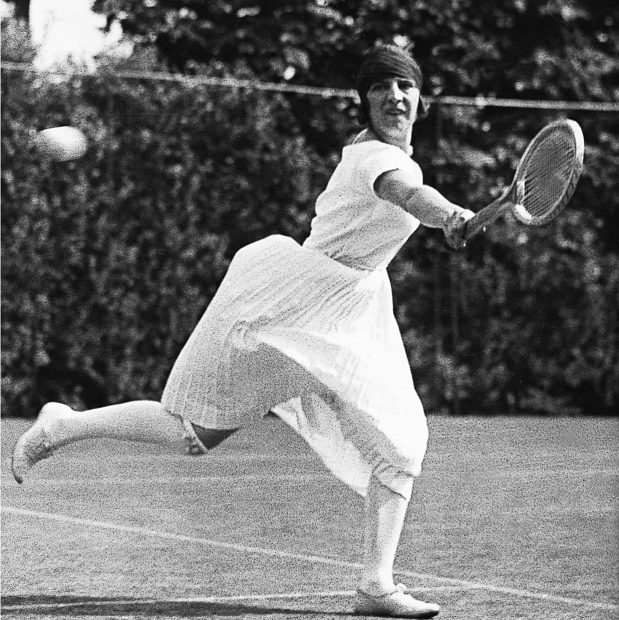 Women (or "ladies" as they are called at Wimbledon!) first played in the tournament in 1884. Until the 1940s, men wore long trousers to play. Women's clothes were worse. They wore long, heavy skirts, long-sleeved shirts, corsets and hats! Today, players wear much more practical clothes, but at Wimbledon, they must be white.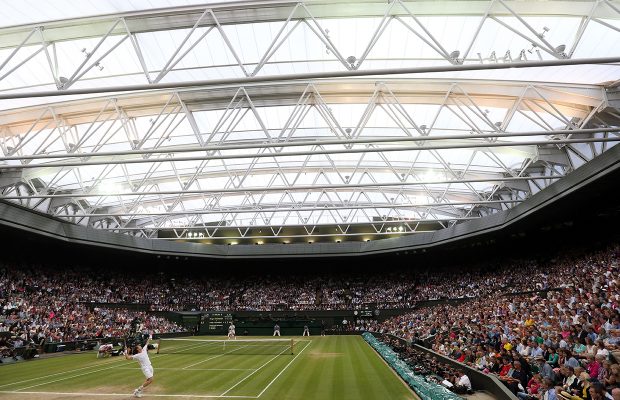 Tennis Stars
Each era at Wimbledon has been marked by particular players, or nationalities. Originally a British-only tournament, Wimbledon accepted international players from 1900. The first to win was May Sutton, an American who was the Ladies' Singles champion in 1905. The 1920s were dominated by the French, in particular Suzanne Lenglen, who revolutionised the women's game. She won both the singles and doubles titles six times, although she had never played on grass before her first game at Wimbledon.
The British again dominated before the Second World War, but that was the end of British tennis success. The last British men's singles champion before Murray's 2013 win was Fred Perry, in 1936. Virginia Wade won the women's singles in 1977, the tournament's centenary year. Americans dominated the championship after 1946, then the Australians came to supremacy from the mid-50s to early 70s. In the 70s and 80s, the men's game was dominated by the cool, calm Swedish player, Björn Borg, who was often contrasted with the tempestuous American players Jimmy Connors and John McEnroe. In the women's game Billie Jean King and Martina Navratilova totalled 20 titles each (singles and doubles).
Strawberries and Cream
Strawberries and cream are a Wimbledon tradition. People can bring picnics and eat in a park, watching the matches on a giant video screen. They can also buy enormous quantities of food and drink. If the British can't be tennis champions, they can be eating champions!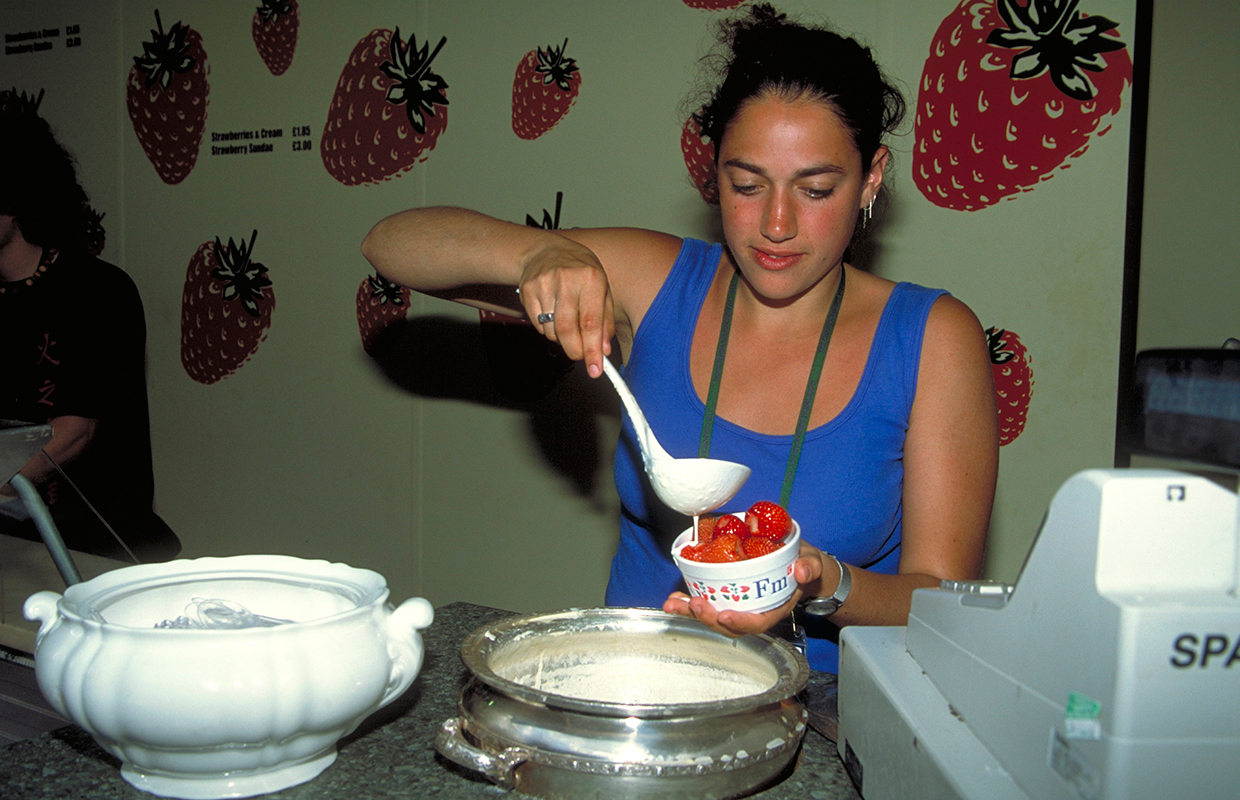 Ball Girls and Boys
Every year 250 pupils from certain London schools go through a rigorous selection process to become ball boys and girls for the Wimbledon tournament.
Ball girls and boys have to be aged aged 14-16, fit, and well versed in the rules of tennis.
The candidates are chosen in February and train for four months before the championships, so they are perfect for Wimbledon fortnight!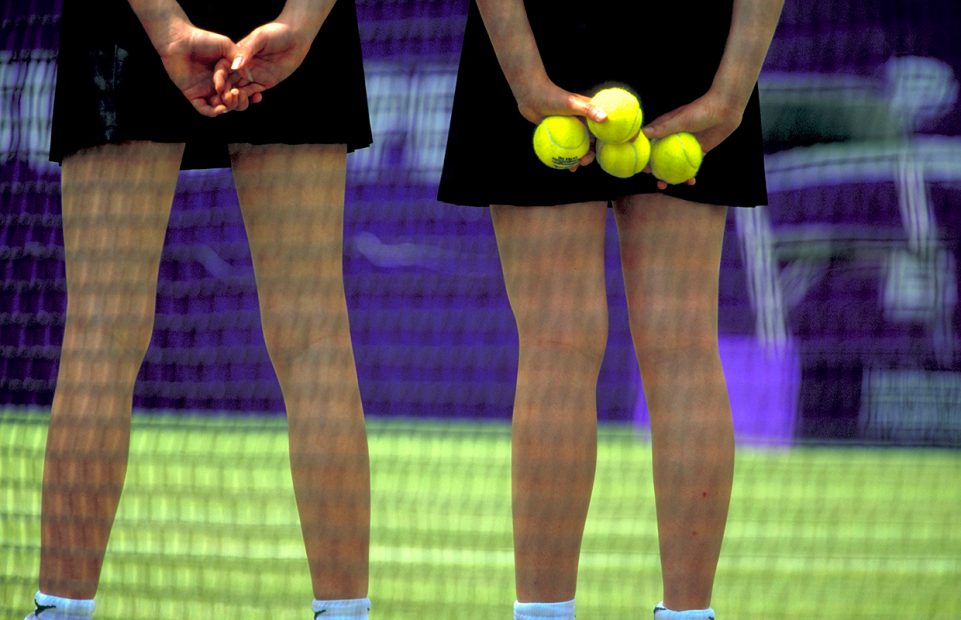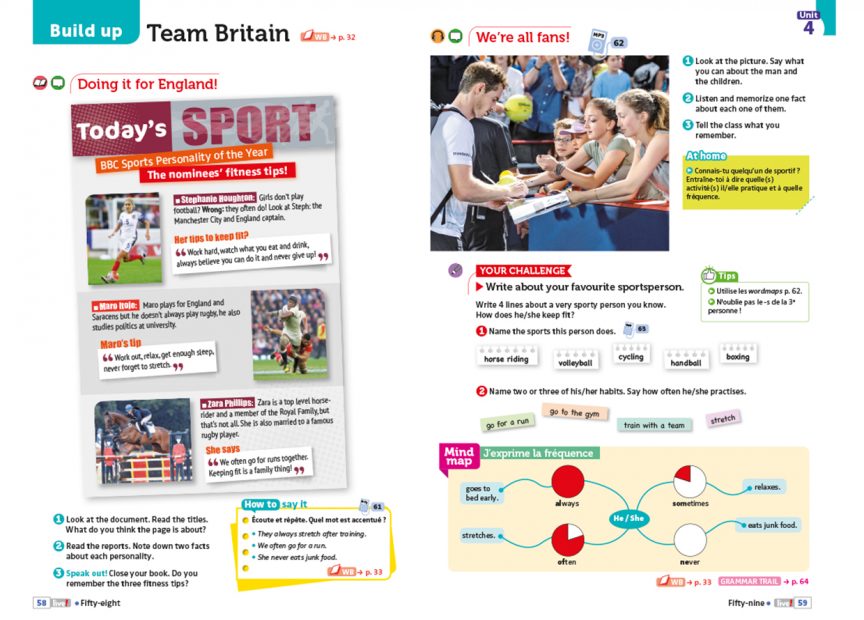 Sporting Traditions
Find more about sporting traditions in
Thumbs up! 6e Unit 4 U4 "Training with the A-Team".
Download a sample page here.
Copyright(s) :
Visitbritain
AeltcEdwardWhitaker