The first of a series of lawsuits by young U.S. citizens against state and federal governments over climate change has come to trial. Held v. Montana was the subject of a two-week court case in June. Sixteen young Montanans accused their state of  violating their constitutional rights to a "clean and healthful environment"; to seek safety, health, and happiness; and to individual dignity and equal protection of the law.
The last few years has seen several such cases brought against different U.S. states and the federal government, but this is the first case to make it to court. Sixteen young people, who were aged two to 18 when the case was filed in 2020, say that their state is endangering their health and future by prohibiting greenhouse-gas emissions and other impacts on the environment from being taken into account when passing laws or issuing permits concerning fossil-fuel activities. Despite Article IX of the state's 1972 constitution: the "state and each person shall maintain and improve a clean and healthful environment in Montana for present and future generations."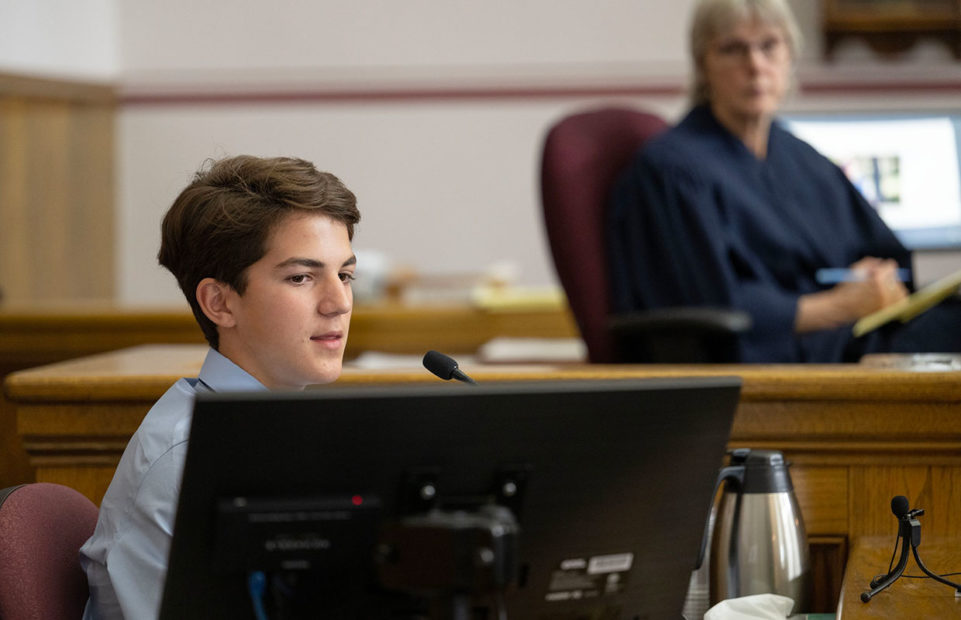 Montana possesses 30 per cent of the U.S.'s extractable coal reserves and mining is an active industry. The plaintiffs claim that the state's pro-fossil-fuel industry legislation has affected them in many ways. Some suffer from asthma they say is caused by air pollution, in part from wildfires, which have become much more prevalent in recent years. One is a ski instructor and says the future of his career is threatened by warmer winters. Members of Native American tribes say changes in weather patterns are impacting their cultural practices.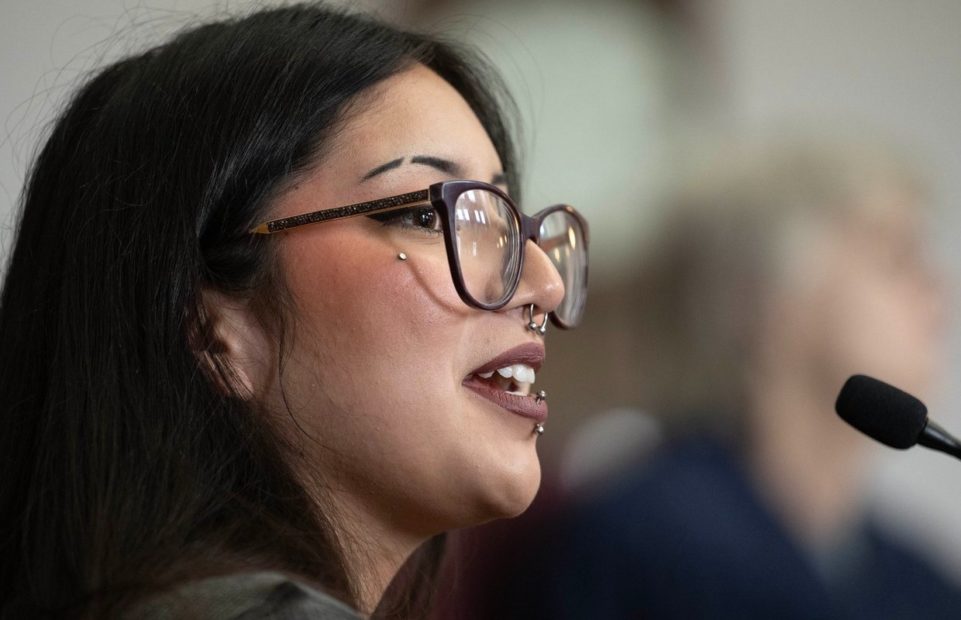 Rikki Held, 22, the named plaintiff in the case, grew up on a ranch. She says her family's livelihood has been affected by extreme weather events such as drought, flooding and wildfires. She testified in court that if the case succeeded, "I would feel more hopeful for the future, the future of this state, this ranch, and more hopeful for having a healthful environment. I know that climate change is a global issue, but Montana has to take responsibility for our part in that."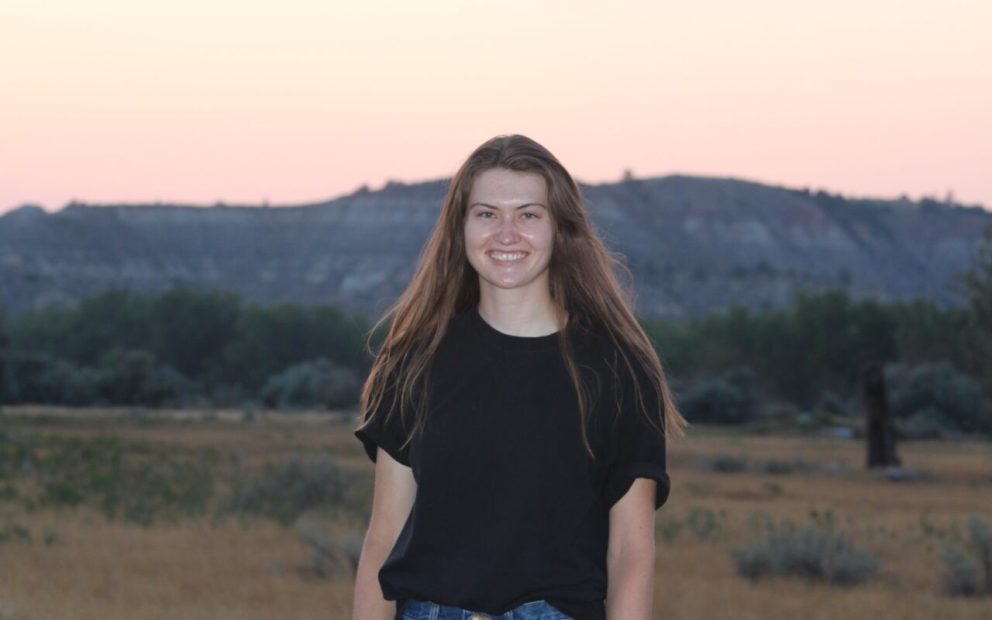 Not Our Responsibility
For the defence, the Montana state government argued that climate change was a global problem and that state decisions couldn't change the global trend. Assistant Attorney General Michael Russell said in an opening statement, "Montana's emissions are simply too minuscule to make any difference." The defence used one day to present their case, and called only one expert witness out of three originally planned.
The plaintiffs are represented by attorneys by nonprofit law firms Our Children's Trust, the Western Environmental Law Center, and McGarvey Law. As well as testimony from the plaintiffs, eight expert witnesses testified about climate change and its causes over five days.
Steven Running, professor emeritus of ecosystem and conservation sciences at the University of Montana, and a former member of the Intergovernmental Panel on Climate Change, for which he won the Nobel Peace prize in 2007, testified that although Montana couldn't tackle climate change alone, that was not an excuse to do nothing. He said, "What has been shown in history over and over and over again is that when a significant social movement is needed, it's often been started by one or two or three people. If our state did this, we can't tell how many other states would decide 'That's the right thing to do, and we're going to do it too.'"
Victory
On 14 August 2023, Judge Kathy Seeley ruled in favour of the young climate-activist plaintiffs, declaring that state laws prohibiting Montana agencies from considering climate change or greenhouse-gas emissions when permitting fossil-fuel activities were unconstitutional.
Judge Seeley wrote, "Montana's emissions and climate change have been proven to be a substantial factor in causing climate impacts to Montana's environment. Plaintiffs have proven that as children and youth, they are disproportionately harmed by fossil-fuel pollution and climate impacts."
Directly contradicting the defence argument, she stated, "In terms of per capita emissions, Montana's consumption of fossil fuels is disproportionately large and only five states have greater per capita emissions." (Montana is a vast state, the fourth largest in the U.S.A., with a sparse population. It ranks 43rd out of the 50 U.S. states in terms of population, with just over a million inhabitants.) Judge Seely added, "Montana is a major emitter of [greenhouse gas] emissions in the world in absolute terms, in per person terms, and historically."
Montana has 60 days from the 14 August ruling to decide whether to appeal the decision to the Montana Supreme Court. Should they choose not to appeal, the state government would have to amend existing laws that prevent taking environmental impacts into account when assessing large construction, infrastructure and industrial projects.
There are similar cases ongoing in Florida, Hawaii, Utah and Virginia, as well as one against the federal government, filed in 2015.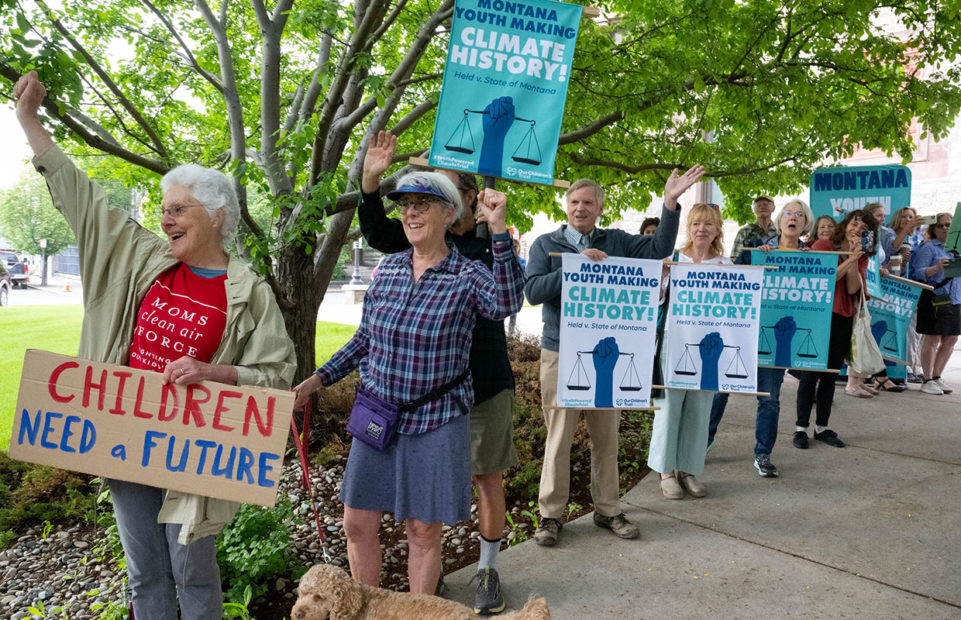 You could link this story to Shine Bright AMC File 19 Renewable USA.
Copyright(s) :
Photos by Robin Loznak

Downloadable resources ready to use in class
>
Activist New York