A new production of Harper Lee's To Kill a Mockingbird as a play is now running in London as well as Broadway. Aaron Sorkin has dramatised the classic novel to put the focus on, and give a voice to, Tom Robinson, who is falsely accused of raping a white woman.
To Kill a Mockingbird is set in Alabama in 1934. The story of a lawyer trying to prove Robinson's innocence is an American classic and has sold more than 50 million copies worldwide. A 1962 film version directed by Robert Mulligan won three Oscars, including Best Actor for Gregory Peck, who played lawyer Atticus Finch.
Sorkin's version launched on Broadway in 2018 and had a sellout run until the COVID shutdowns. Sorkin is probably best known as a TV screenwriter and director for series like The West Wing and The Newsroom. He has also written for cinema, winning a screenwiting Oscar for The Social Network. But his first love was theatre. His first play, A Few Good Men, another courtroom drama, was a Broadway hit in 1989 and he adapted it into a film starring Jack Nicholson, Tom Cruise and Demi Moore.
Sorkin described his first attempt at adapting To Kill a Mockingbird as trying to swathe the much-loved original in bubble wrap, and writing as if it was 1959, the year the book was published. He realised he needed to switch the focus and eventually wrote original dialogue for almost the whole piece.
Harper Lee's original has two main protagonists: lawyer Atticus Finch and his young daughter Scout, through whose eyes the story unfolds. Yet the crux of the story is the fate of Tom Robinson, a black man falsely accused of rape and who Atticus agrees to defend.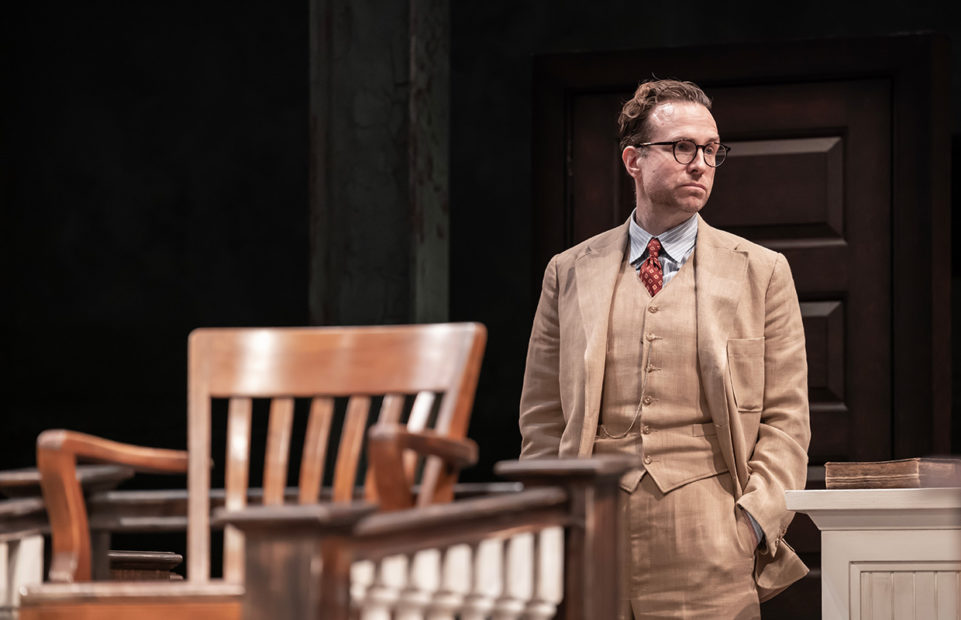 Sorkin's version gives the two main black characters, Tom Robinson and Calpurnia, the Finch's housekeeper, expanded roles, with much more dialogue than in the novel. Sorkin introduces an offer Robinson receives to accept a plea bargain: 18 years in prison if he pleads guilty, rather than risking the death penalty (or potentially being acquitted if he pleads innocent). This gives Robinson a more active role in his trial, having made the decision to plead innocent after a long debate with Finch.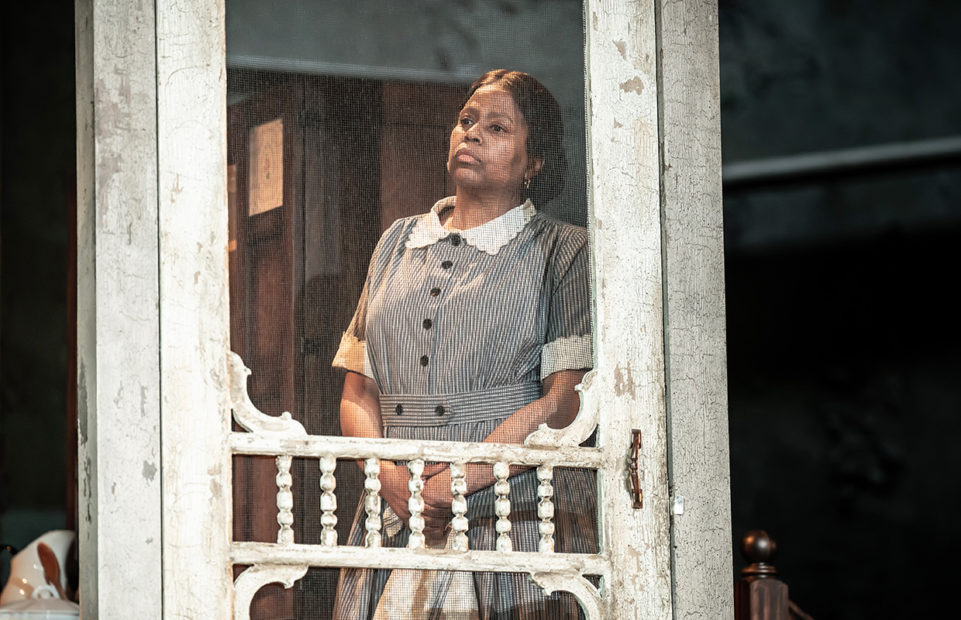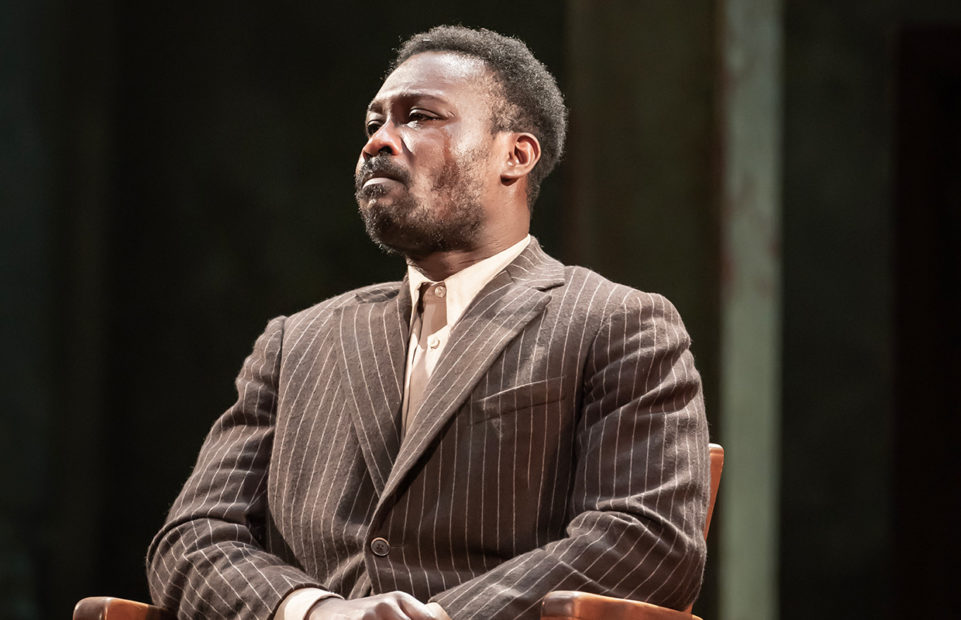 plays Tom Robinson in the West End production. It is set in a courtroom and there are seats for the jury on stage but they're empty. Owusu explains, "If there were a row of white jurors sitting in those chairs it kind of lets people off the hook a bit. The invitation is to put yourself in that chair, or imagine the kind of people who could be in that chair. That way it's more a complicit thing we're all doing together."
Here, some of the West End cast discuss why the play is relevant today.
To Kill a Mockingbird
Geilgud Theatre, London until 19 November, 2022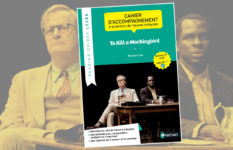 You'll find a trailer for the play, interview, and suggestions for using them along with the novel in LLCER in the Build your portfolio section of our Reading guide.
Copyright(s) :
Photos by Marc Brenner.