Anyone who has read The Hobbit or The Lord of the Rings knows that JRR Tolkien was a past master at creating astonishing  worlds and civilisations. A new exhibition in Paris shows that his published work was merely the tip of the iceberg. Detailed maps, chronologies, and dozens of illustrations give a glimpse of the entire universe Tolkien spent his life inventing.
Unusually for a popular writer of fiction, Tolkien (1892-1973) spent his life in the rarified academic world of Oxford as a Professor of Anglo-Saxon at Oxford University. He had a prodigious knowledge of ancient texts and languages, yet he wore his learning lightly, writing stories millions of people around the world came to love. You don't need Tolkien's learning to enjoy his books, but he clearly needed it in order to write them.
The exhibition opens on a chronology of Middle Earth – Tolkien's fictional world – over millennia, not complied by a fantasy-fiction buff but by the author himself. Visitors move on through a series of hand-drawn maps the author used to visualise his created world and ensure the journeys described in his characters' odysseys were logical.
Tolkien started inventing languages as a teenager. Elvish, Dwarvish and many other languages, dialects and alphabets. They are everywhere in the exhibition, in beautiful hand-lettered illustrations and you can even hear a story in Elvish. There are also several video extracts from a BBC documentary showing Tolkien late in life discussing his work. It almost feels as if the author is showing you around.
Also everywhere are Tolkien's own illustrations of his creations. Some were done at his publisher's request, for book covers or interior illustrations, but there are many more than were ever needed for publication. They show idyllic vales and rivers in spate, hellish battlefields and alien mines. We see how he pictured the hobbits, Gandalf the wizard, Smaug the dragon or the talking, walking trees, the Ents. Some of the illustrations have been transformed into giant Aubusson tapestries that illuminate the walls.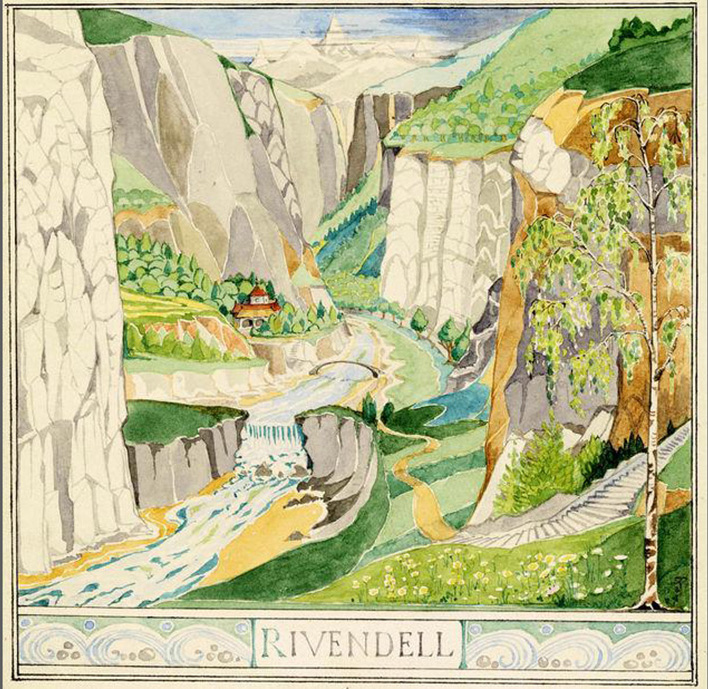 The wealth of material presented from the Bodleian Library collection in Oxford has been made available for lay readers by the Herculean work of Tolkien's youngest son Christopher, who spent years surfing through his father's accumulated papers after his death in 1973. Thanks to Christopher's work, The Silmarillion was published in 1977, showing much of the history invented by Tolkien that lay behind the more famous works.
Tolkien, voyage en Terre du Milieu
Till 16 February 2020
Bibliothèque François Mitterand, Paris
Don't miss: our teaching resources on the exhibition and on the recent biopic Tolkien.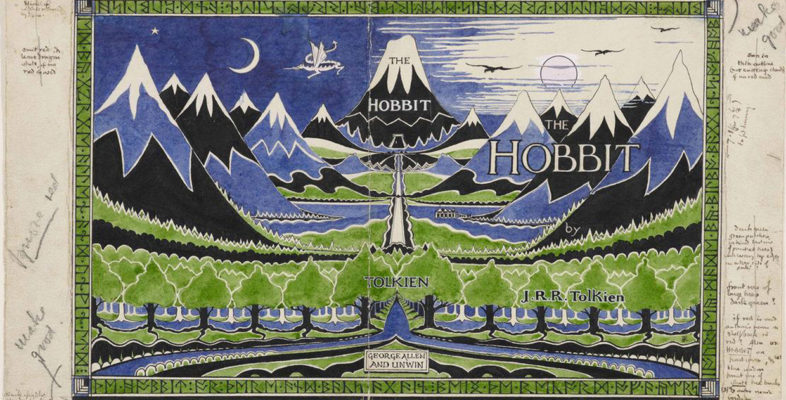 Copyright(s) :
© Bodleian Library/ The Tolkien Estate Limited

Downloadable resources ready to use in class
>
Tolkien, War and Fellowship