JRR Tolkien's stories of Middle Earth, hobbits, wizards and dragons have captured the imagination of generations. A new film looks at his experiences of friendship, love and war as a young man, and how they may have influenced the man and work.
Tolkien the film opens with a young officer, Tolkien, ill with a fever, searching desperately through the trenches of the Battle of the Somme in 1916 for a childhood friend. For anyone who has read or watched The Lord of the Rings, a lot is familiar. A quest, a difficult journey on foot, over dangerous and desolate terrain. This is the twentieth century and real life but it doesn't take a lot of imagination to picture it in the medieval-style setting of Middle Earth.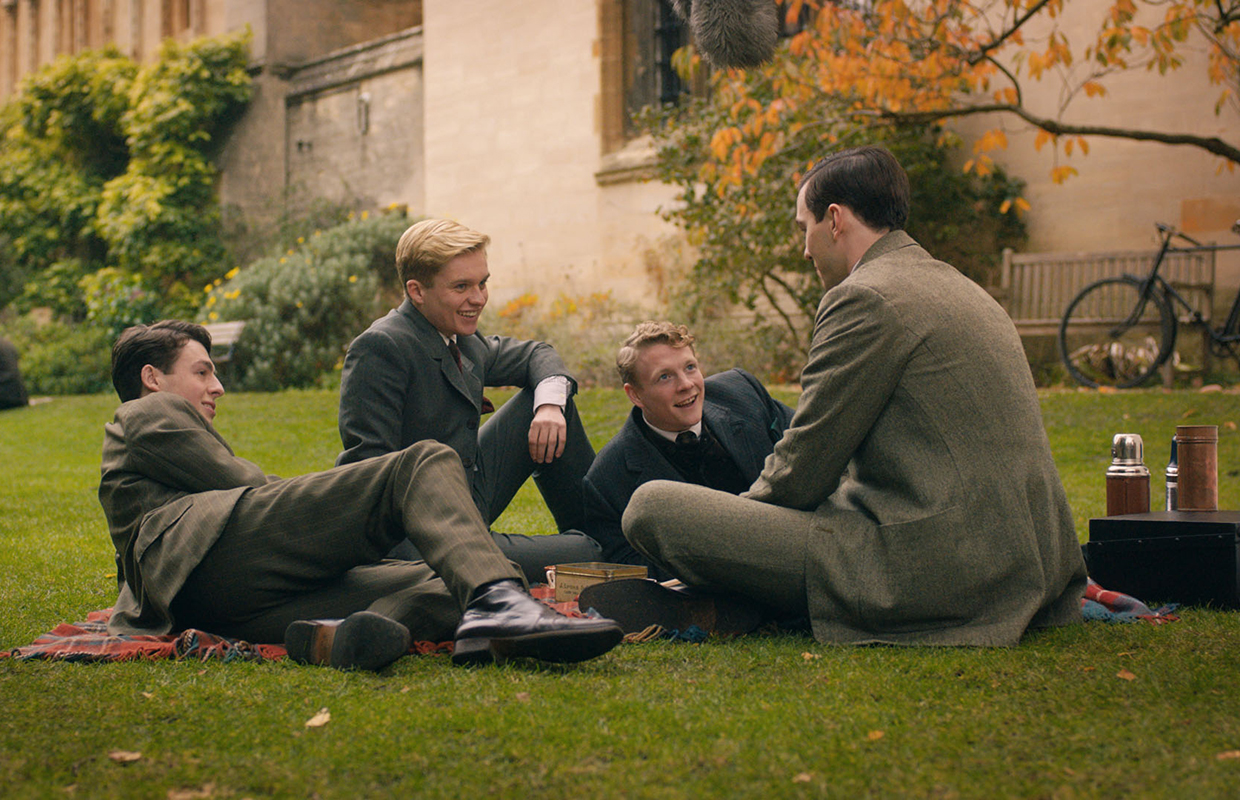 In flashback, we learn why this friendship is so important to Tolkien. As a young orphan arriving in an unwelcoming school, the group he formed with three classmates became the centre of all their lives. The boys bonded over a common love of poetry, art, music, as well as practical jokes. Their bond helped them through school and on to university. Then all four signed up to serve in World War One.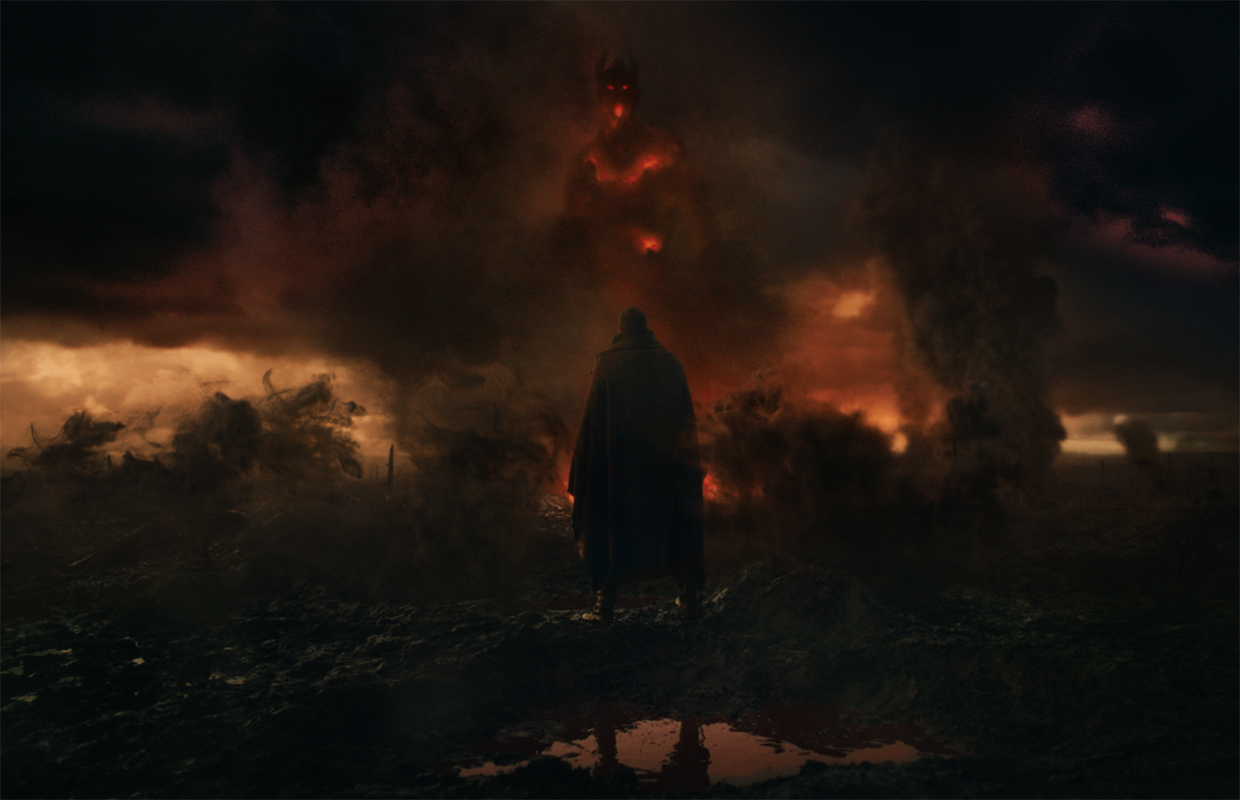 The Battle of the Somme was the bloodiest in British military history. On the first day, 1 July 1916, 19,240 men died and 38,230 were injured. Two of Tolkien's close friends were killed, Robert Gilson and Geoffrey Bache Smith. Tolkien himself developed typhus and was sent home to Britain, where he served for the rest of the war.
Love and Sacrifice
While at school, Tolkien had also fallen in love with Edith Bratt, another orphan living in the same boarding house. But his legal guardian, a Catholic priest, had put an end to the romance. He insisted that Tolkien, a penniless orphan, must concentrate on his studies to guarantee his future. He mustn't see Edith again until the age of 21, when he would be an adult.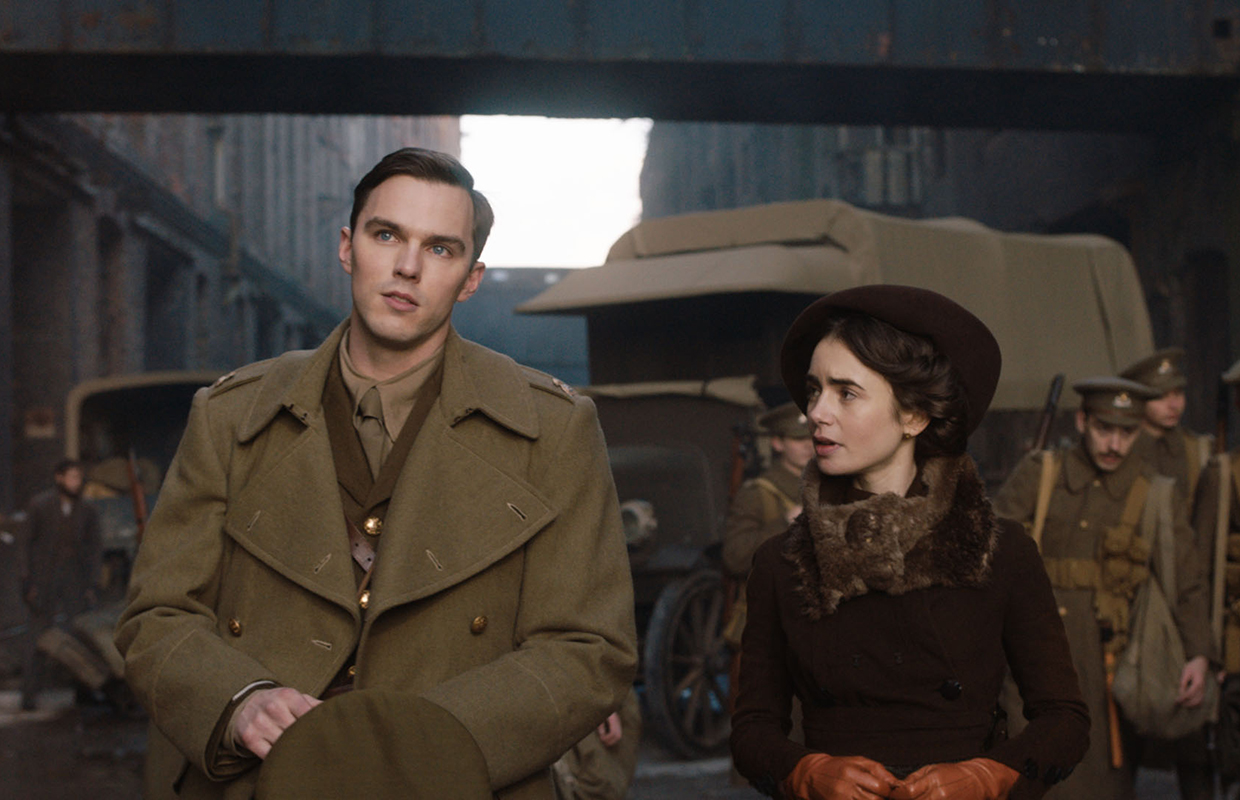 Echoing many of the characters in his books, Tolkien respected the ban, but continued to believe in their love. He wrote to Edith proposing marriage on his 21st birthday. She was by then engaged to someone else. The pair did marry in 1916, and had a long and happy marriage. When Edith died, Tolkien had "Lúthien" inscribed on her grave – the name of the elf princess in The Lord of the Rings and The Silmarillion who sacrifices her immortality to marry a mortal man, Beren. Tolkien is buried in the same grave and his stone is inscribed "Beren".
Languages and Legends
Tolkien took inspiration for his imaginary worlds from many sources. His mother had introduced him to folk tales and particularly Scandinavian hero sagas, which he loved and studied from a young age. He was fascinated by Scandinavian languages as well as Anglo-Saxon and other old tongues. He even invented languages from his teenage years.
But it is easy to imagine how the experience of friendship and love in the face of adversity, and of an overwhelming, mechanised war can be found in Tolkien's fantasy epics.
Like all biography, the film simplifies or alters some of Tolkien's life story to fit the plot. Director Dome Karukoski says, "It's always a battle between fact and fiction. What the film tries to do is flush out the emotional truth of the character. If I build it factually, the audience doesn't necessarily feel the same emotion... what we see is emotionally how they felt, and it's told at an emotional level so that the audience can feel with them."
Tolkien
On general release 19 June 2019

This film makes a good addition to
Shine Bright
1re Advanced File 2: "War will Not Tear Us Apart", a sequence for
Spécialité LLCE
on the effect of WWI on human relationships.
Tolkien Timeline
2 January 1892 John Ronald Reuel Tolkien is born in South Africa to British parents. His younger brother Hilary is born two years later.
1895 Return to England (Birmingham).
1896 Tolkien's father dies.
1903 Both boys go to King Edward's School on scholarships. John forms a club the T.C.B.S. (Tea Club, Barrovian Society) with three other boys.
1904 Tolkien's mother dies. The brothers' guardian is a Catholic priest.
1908 John starts a romance with a young woman, Edith Bratt, who lives in the same boarding house.
1910 Tolkien's guardian insists he ends the romance to concentrate on his studies. Edith moves away.
1911 Tolkien starts studying at Oxford University.
March 1916 Tolkien and Edith marry. They will have four children.
June 1916 Tolkien is then sent to France before the Battle of the Somme. He contracts trench fever and is ill for much of the war. Two of the other members of the T.C.B.S., Robert Gilson and Geoffrey Bache Smith, are killed on the Somme.
After the war, Tolkien becomes an English professor at Leeds and then Oxford Universities.
1937 Publication of The Hobbit, to great success.
1954-55 Publication of The Lord of the Rings in three parts.
Edith died in 1971 and Tolkien in 1973.
Copyright(s) :
Twentieth Century Fox

Downloadable resources ready to use in class
>
Tolkien, War and Fellowship
>
Discovering Tolkien's World
Notion(s) culturelle(s) : "LLCER"