Vivian Maier is now considered a major American photographer but she never published her work and died in obscurity, not knowing the interest her work would provoke.
Maier was born in New York City in 1926. She spent her childhood and early twenties between the States and France, her mother's home country. She returned to New York in 1951 and spent the rest of her life as a nanny there and in Chicago.
She had been interested in photography since childhood. When she was four, she and her mother shared an apartment with a well-known portrait photographer, Jeanne Bertrand. Maier never left home without her camera, and her work includes incredible street photography, portraits and also many self-portraits.
But to the families she lived with for so many years, she was just the children's nanny. She showed her work to no one and at some periods didn't even have money to develop her films.
Towards the end of her life, three siblings she had looked after came to her financial aid. She spent the final months of her life in a nursing home after a fall, and no longer kept up payments on a storage facility. The contents of her storage box were sold at auction in 2007.John Maloof bought a lot of negatives. He was a real-estate agent but he was working on a book of local history. He thought the lot contained architectural photos. When he saw it didn't, he set them aside, but returned to them two years later. Although no photography expert, he could see the photos were exceptional. He wanted to find out more about the photographer. He found her name on an envelope in the box, and found a reference to her with an Internet search. Unfortunately, it was to an obituary: Maier had died days earlier.
Maloof managed to locate much of the rest of Maier's work: over 100,000 photos as well as documentary films.
He went on to make a documentary, Finding Vivian Maier.
Self-portraits
Maier took self-portraits throughout her career, often using techniques such as mirrors or shadows to signal her presence without facing the camera.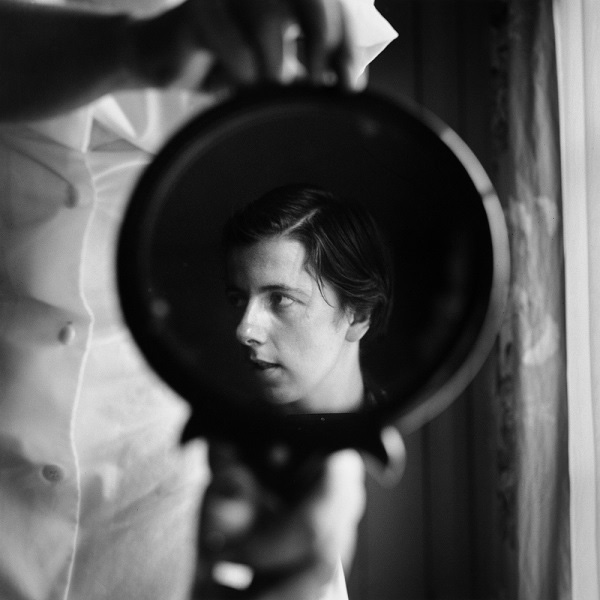 Portraits
She also took many candid photos of people she met on the city streets. They have a natural spontaneity. As far as can be pieced together from the memories of the children she cared for, she simply walked up to people she found interesting and asked to take their picture there and then.
City Streets
Maier's images of New York and Chicago draw a portrait of the cities as they became modern metropolises through the 1950s and 60s particularly. As with her portraits, she was attracted to the poor and underrepresented rather than the wealthy parts of town.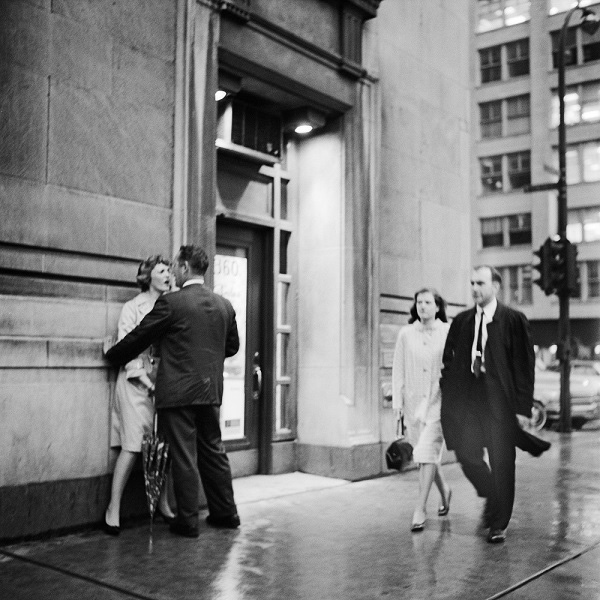 Children
Maier spent her professional life around children and there are many images of them in her collection, both those she cared for and ones she met in her wanderings.
The exhibition trailer gives a glimpse of Maier's different subjects.
Maier's self-portraits would make an excellent subject for an LLCER sequence on Expression et construction de soi Axe 2 : Mise en scène de soi. For example File 15 of Shine Bright LLCER, United Selves of America: What does the art of self-portrayal reveal about the American experience?
We're organising a creative-writing competition inspired by Maier's photos. You can find more details here.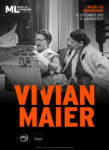 Vivian Maier
Musée du Luxembourg, Paris
Till 16 January 2022
There will also be a selection of photos on display in seven Métro stations:
Hôtel de Ville, La Chapelle, Luxembourg, Saint-Denis Porte de Paris, Gare de Lyon, Madeleine and Pyramides.
The Vivian Maier website has a large selection of her photos.
Copyright(s) :
Home: Vivian Maier Chicago, 1956, tirage argentique, 2014
All images:
© Estate of Vivian Maier, Courtesy of Maloof Collection and Howard Greenberg Gallery, NY

Downloadable resources ready to use in class
>
Dorothea Lange: On the Road