A chance meeting between novelist Kazuo Ishiguro and actor Bill Nighy led to Ishiguro remaking Akira Kurosawa's 1952  film Living,  setting it in post-WWII London. Nighy plays a buttoned up English civil servant who changes his attitude to life when he is told he is dying.  It may not sound like it but it's a wonderfully life-affirming film in which Bill Nighy and Ishiguro show their mastery of a certain type of English character.
 Kazuo Ishiguro was born in Nagasaki, Japan,  but his family moved to Britain in 1960, when he was just five. He achieved literary recognition with The Remains of the Day (1989), which was turned into a film starring Anthony Hopkins and Emma Thompson. Hopkins plays Stevens, butler to an English family and the least that can be said is that he isn't a man in touch with his feelings. Ishiguro won the Nobel Prize for Literature in 2017. Although another of his novels, the dystopian Never Let Me Go, has also been filmed, and his most recent, Klara and the Sun, is in production, Ishiguro had never written a film script. But his love for the Japanese master and intuition that Bill Nighy was the perfect actor for the remake pushed him to try.
Nighy's character Williams is as reticent as Stevens. He lost his wife young and lives in the family home with his son and daughter-in-law but both father and son find it impossible to communicate about anything serious, least of all Williams' terminal diagnosis.
He travels to London from the suburbs every day with men all dressed the same in suits and hats. And works for London City Council, supposedly trying to rebuild the city after WW2 bombing but in fact enforcing unnecessary bureaucracy. He presides a team of clerks in a cramped office with a dignity befitting a Royal receiving room.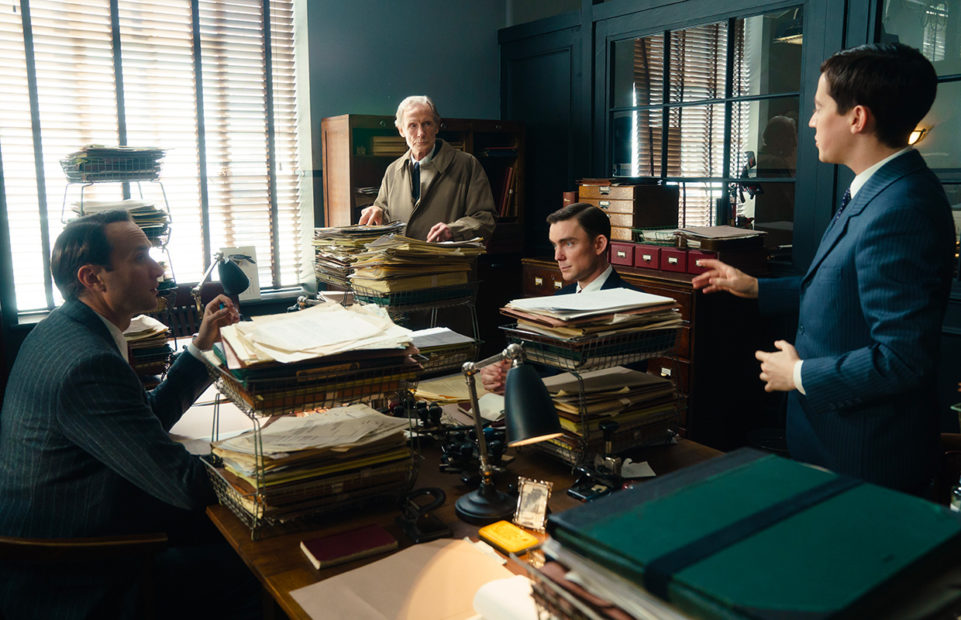 But after the diagnosis he begins slipping to bonds of routine and duty. He devotes his time to helping a group of working-class mothers get the council to build a playground so their children aren't playing on bomb sites. Not dramatic but a gentle opening up that's a joy to watch.
Here Nighy, first-time screenwriter Ishiguro, and South African director Oliver Hermanus discuss the film.
Living
On general release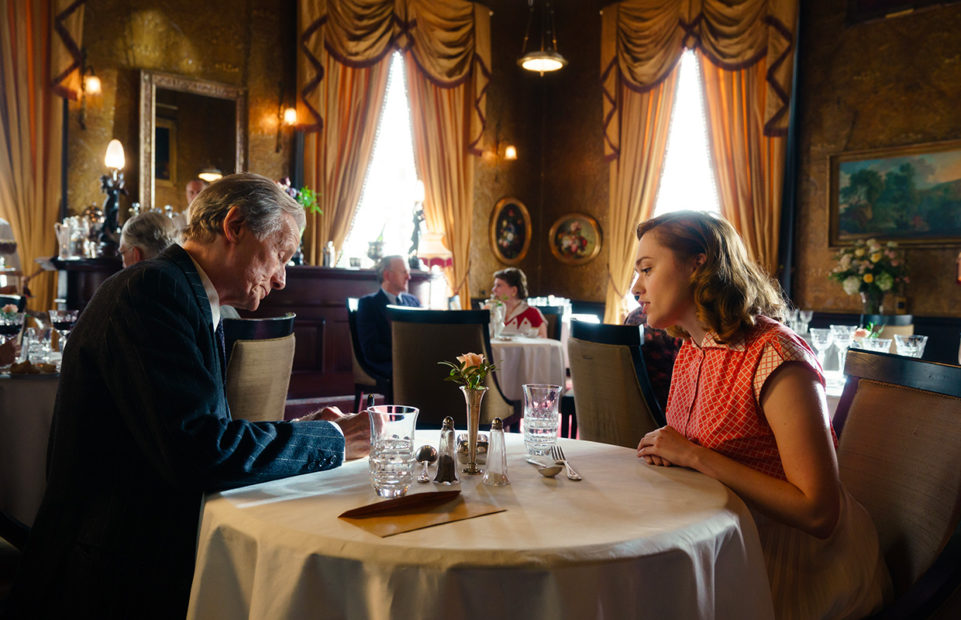 Copyright(s) :
Metropolitan FIlm Export