Scottish brothers Ollie and Harry Ferguson are just 13 and 11, but they've dedicated their lives to having adventures. The latest one is building two model boats that have been launched to sail around Antarctica and collect scientific data about the ocean and the air.
Ollie and Harry already have a Guinness World Record for the longest distance travelled at sea by a toy boat: 15,000 km travelled by one they built out of Playmobil. But the Antarctic adventure has a historic inspiration: the Ross scientific expedition of 1839-43. Ross and his men, on two ships, the HMS Erebus and HMS Terror, discovered the Ross Ice Shelf, the largest Antarctic ice shelf.
The same ships then participated in the tragic 1845 Franklin expedition trying to find the North-West passage north of Canada. The ships got trapped in pack ice and the men perished. When the wrecks of the ships were discovered in 2014 and 2016, it inspired the brothers to make model versions of the ships.
It's taken two years to build and test the one-metre-long ships and get official permission to launch them. They were launched on 11 July from South Georgia, a British territory in the South Atlantic. You can follow their progress here.
The boys' objective is for the ships to circumnavigate Antarctica, a journey of 20,000 km, which they estimate will take two years. As they travel, sensors on the ships will collect scientific data including air temperature, ocean temperature and ocean pH which can be markers of climate change.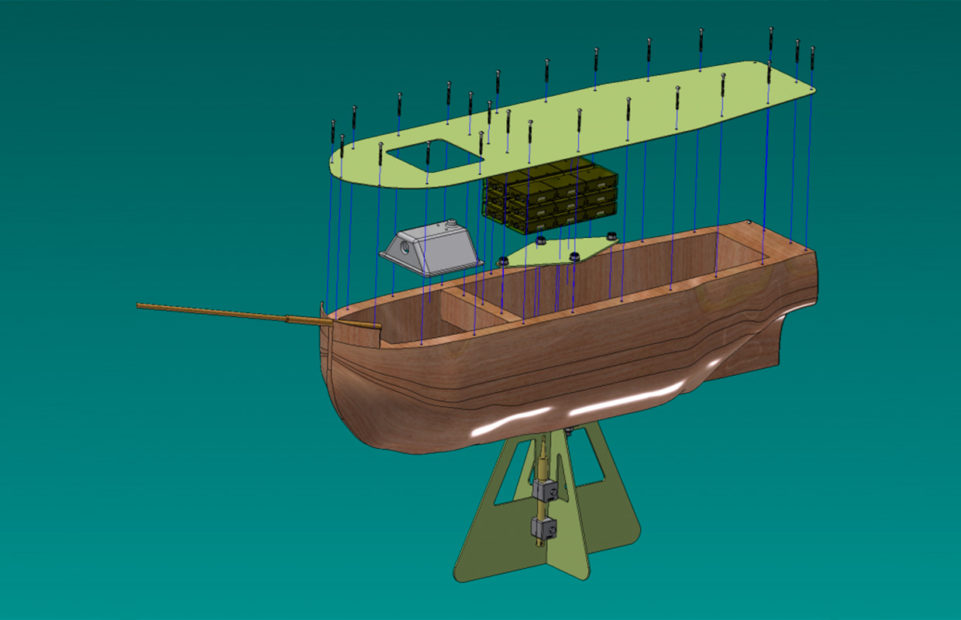 "We're interested to collect data about climate change and also just trying to see what happens to the boats and the end result and – though there is a very low chance – to see if we will ever see them again." Harry
500 Adventures
The brothers, who live near Aberdeen, have been working their way through a list of 500 adventures for several years and have currently ticked 425 off their list, including sending Lego men to space, living in a cave, driving over 30 forms of transport and starting their own country.  As well of course setting  a Guinness World Record for the "most travelled toy boat". Their Playmobil boat named Adventure, travelled 6,072.47 km from Scotland to Barbados.