After two years of COVID-19, the Cannes Film Festival is back on track and takes place from 17 to 28 May 2022 for its 75th edition. This year, the jury is led by French actor Vincent Lindon and 21 films* are competing for the prestigious Palme d'or. In 2021, the honour went to the French body horror drama "Titane," directed by Julia Ducournau.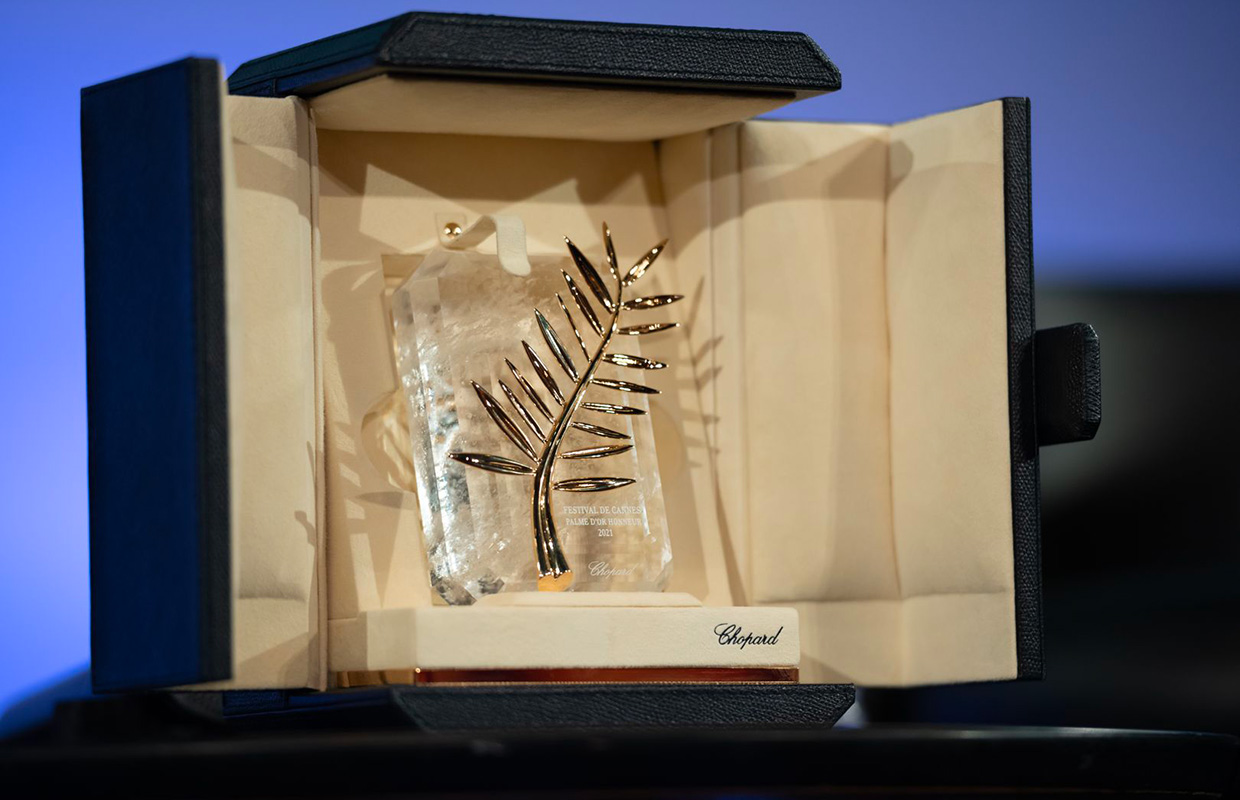 The Palme d'or
The Palme d'or is the highest prize awarded at the annual festival since it was introduced in 1955. This top award is handed out at the end of the festival to the jurors' choice for the best film in the competition. The palm frond is a tribute to the coat of arms of the city of Cannes.
The award replaced the Grand Prix du Festival International du Film as the highest prize, which was handed out to recipients from 1939 until 1954.
The Palme d'Or was again replaced by the Grand Prix, before being reintroduced in 1975 and kept in place ever since.
The Honorary Palme d'or
But before the Palme d'Or given at the end of the two weeks festival, there is also an honorary Palme d'or which is given to directors and actors whom the Festival organisation thinks deserve particular recognition for their work. It is awarded out of competition and to an individual and not to a film.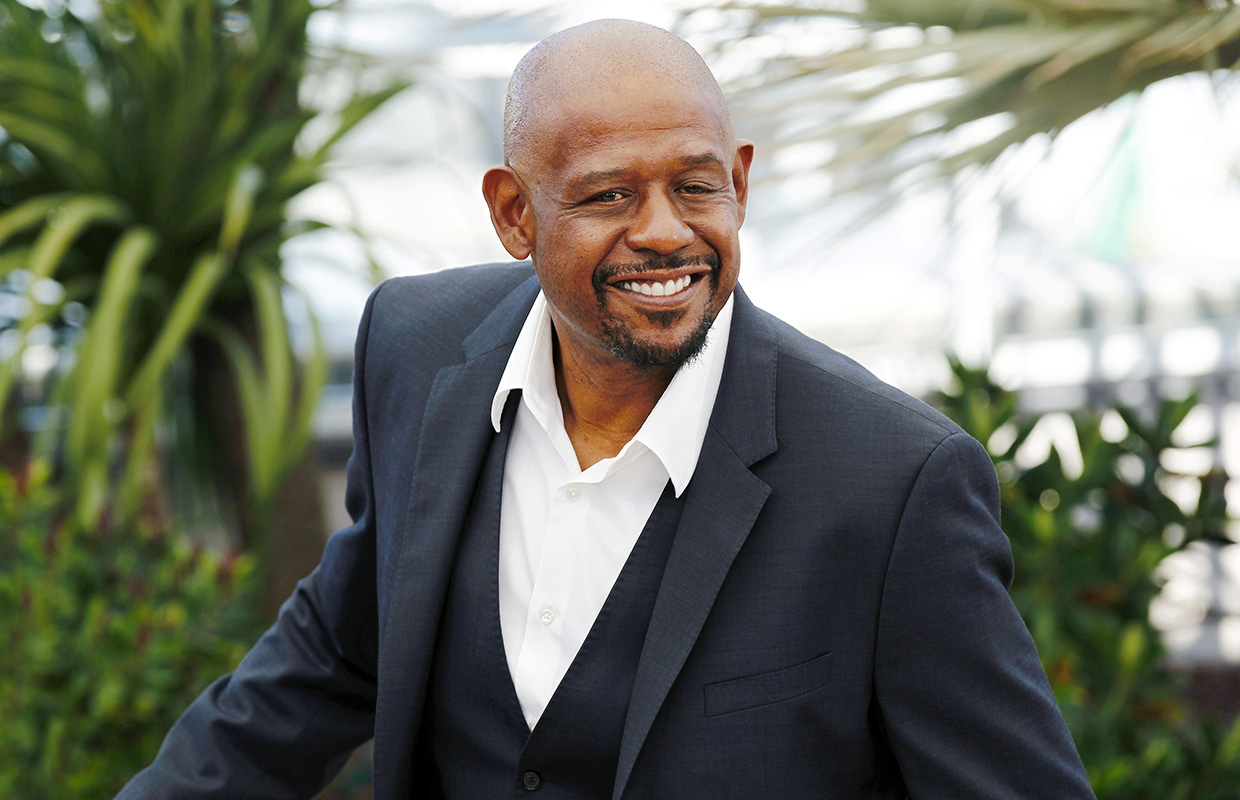 Forest Whitaker
This year, an honorary Palme d'Or lifetime achievement award has been given to Forest Whitaker, who was met with a standing ovation at the opening ceremony for the 75th Cannes Film Festival.
The Golden Globe and Academy Award-winning actor, producer and director follows such celebrities as Jodie Foster, Jeanne Moreau, Bernardo Bertolucci, Jane Fonda, Manoel de Oliveira, and Agnes Varda.
Cognizant of his good fortune, he said in a statement, "It's always a privilege to return to this beautiful festival to both screen my own work, and to be inspired by many of the world's greatest artists – and I feel incredibly honored to be celebrated as part of the festival's momentous 75th anniversary."
Whitaker, 60, is known for his performances in such films as The Crying Game (1992), The Last King of Scotland (2006), The Butler (2013), Rogue One:  A Star Wars Story (2016),  Arrival (2016).  And as a director, his films Waiting to Exhale (1995), Hope Floats (1998), and First Daughter (2004).
He enjoys a long history with the Cannes Film Festival.  In fact, it was in 1988 that he first attended the prestigious festival.  He was promoting Clint Eastwood's Charlie Parker biopic, Bird, and Whitaker took home the Cannes Film Festival Best Actor award. Since then he's returned many times with such films as Body Snatchers, Ghost Dog: The Way of the Samurai, and A Rage in Harlem.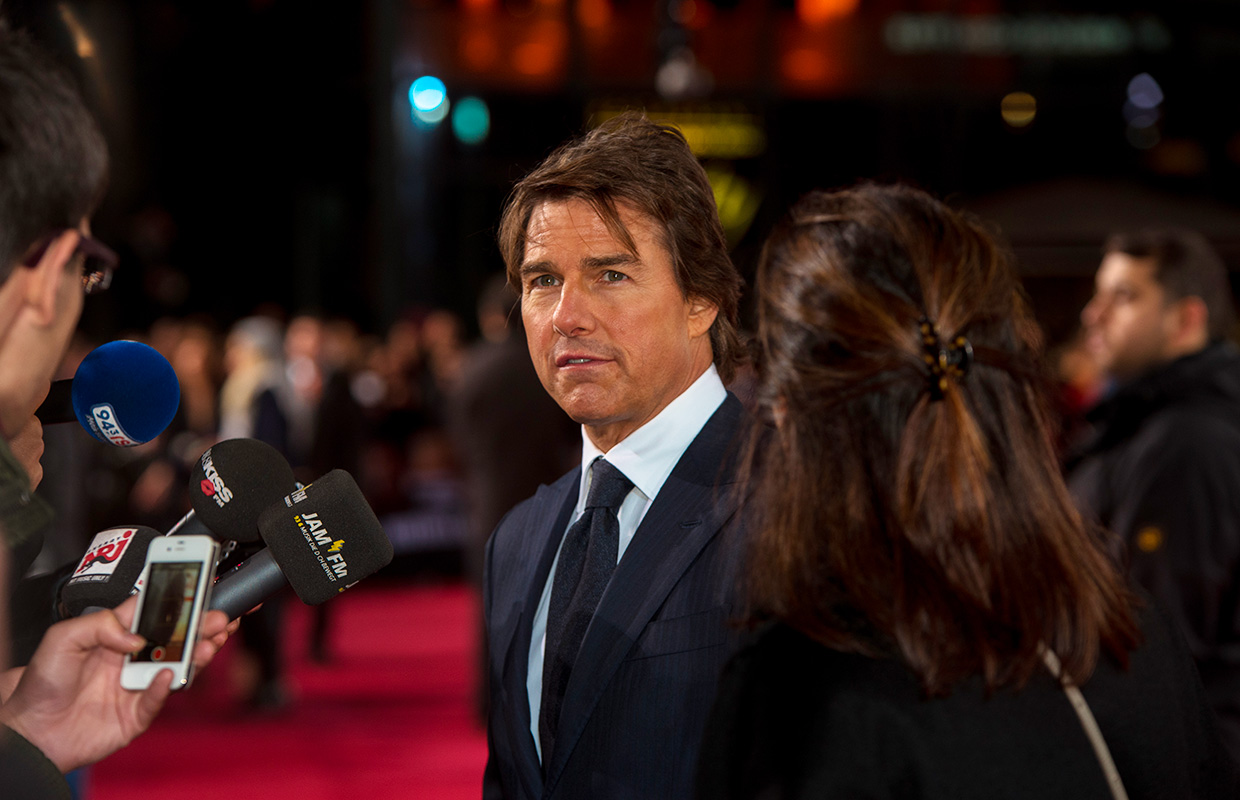 Tom Cruise
But it turns out he wasn't the only one getting the special lifetime achievement award this year. An event, such as the Cannes Festival likes to do, happened on Wednesday 18 May when, before the screening of Top Gun: Maverick, Tom Cruise was surprised onstage with an honorary Palme d'Or by the festival president, Pierre Lescure. As Cruise took the award, the audience present at the premiere gave him a standing ovation.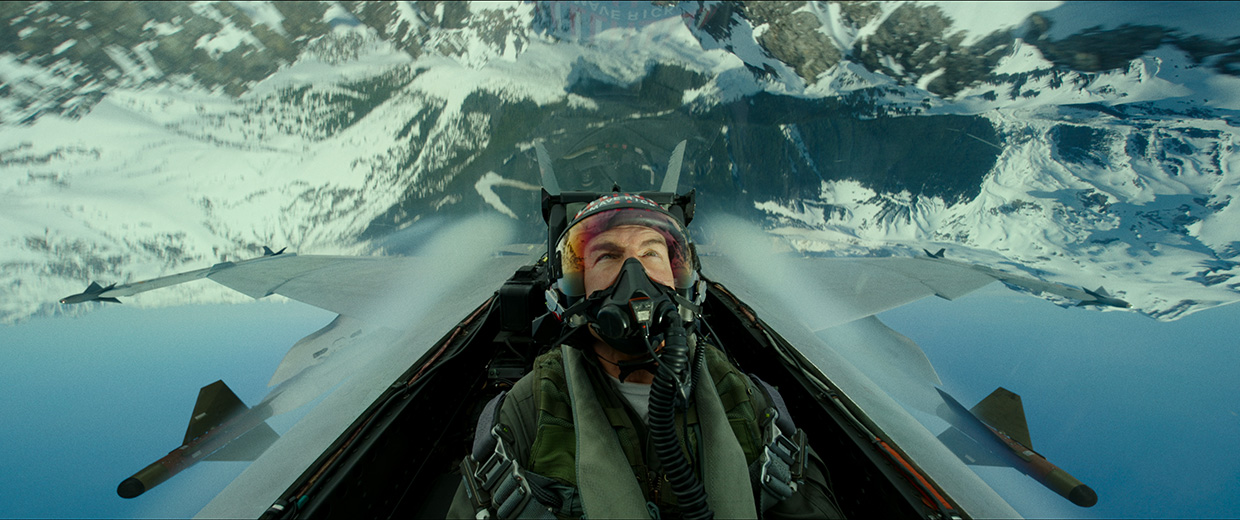 This was Cruise's first visit to the Cannes Film Festival since 1992, when he came for his film Far and Away. Top Gun: Maverick is a sequel to Top Gun (1986) and brings back, 36 years after, Tom Cruise in the cockpit of a U.S. Navy fighter aircraft and in the role of Captain Pete 'Maverick' Mitchell.
Before he was given the award, a tribute was paid to Cruise was paid through a special reel highlighting his career. French aerobatics aircraft flew over Cannes, streaming the sky with smoke in colours of blue, white and red.
Tom Cruise who will turn 60 in July, gained recognition for Risky Business (1983) and became a superstar with Top Gun. In 1988, he appeared in the Academy Award-winning film Rain Man, as well as in Cocktail , which is considered one of his worst films. He went on to offer several box-office hits in the following years, including A Few Good Men, The Firm and Interview with the Vampire. However, it is the 1996 spy-action film Mission: Impossible that launched him in one of his best roles, as agent Ethan Hunt, and with its four blockbuster sequels, became the 20th top grossing franchise of all time.
Three of his films – Born on the Fourth of July (1990), Jerry Maguire (1997), and Magnolia (2000) – earned him three 'Golden Globe Awards' and 'Academy Award' nominations. Other notable movies in his diverse filmography include Eyes Wide Shut, Minority Report, The Last Samurai, War of the Worlds, Valkyrie, Oblivion and Edge of Tomorrow.
* Cannes 2022 Official selection
HOLY SPIDER - Ali ABBASI
FOREVER YOUNG - Valeria BRUNI TEDESCHI
CRIMES OF THE FUTURE - David CRONENBERG
TORI AND LOKITA - Jean-Pierre et Luc DARDENNE
STARS AT NOON - Claire DENIS
BROTHER AND SISTER - Arnaud DESPLECHIN
CLOSE - Lukas DHONT
ARMAGEDDON TIME - James GRAY
BROKER - KORE-EDA Hirokazu
NOSTALGIA - Mario MARTONE
R.M.N. - Cristian MUNGIU
TRIANGLE OF SADNESS - Ruben ÖSTLUND
HEOJIL KYOLSHIM (DECISION TO LEAVE) - PARK Chan-Wook
SHOWING UP - Kelly REICHARDT
LEILA'S BROTHERS - Saeed ROUSTAEE
BOY FROM HEAVEN - Tarik SALEH
ZHENA CHAIKOVSKOGO (TCHAÏKOVSKI'S WIFE) - Kirill SEREBRENNIKOV
BORA BORA - Albert SERRA
MOTHER AND SON - Léonor SERRAILLE
EO - Jerzy SKOLIMOWSKI
LE OTTO MONTAGNE - Charlotte VANDERMEERSCH, Felix VAN GROENINGEN
TV Festival de Cannes : TV Festival de Cannes, co-produced by France Télévisions, Brut. and the Festival de Cannes, will cover the red carpet, the press conferences and the photo calls for films in Competition, as well as a number of important other official events. Broadcast in French and English throughout the Palais complex and in hotels along the Croisette, it will also be available on France.tv, Culture Box, Brut. Cannes, YouTube as well as on the official website of the Festival de Cannes.
Official website : www.festival-cannes.com/festival
Social Media : As every year, the 75th edition will be rolled out across Facebook, Twitter (@Festival_Cannes) and Instagram, and will also take place on TikTok and LinkedIn for the first time this year too. #Cannes2022 #Cannes75