The American novelist and Pulitzer Prize winner Cormac McCarthy, passed away on Tuesday 13 June, in Santa Fe, New Mexico (U.S.A.) at the age of 89. Known for his dark and gripping narratives, McCarthy left an indelible mark on the literary world with his most famous masterpieces, The Road and No Country for Old Men.
He was born Charles McCarthy Jr. on July 20, 1933, in Providence, Rhode Island Mexico (U.S.A.) but later adopted the name Cormac. He grew up in Knoxville after his father took a staff attorney position with the Tennessee Valley Authority and he spent much of his childhood in Tennessee. His early exposure to the region's rural landscapes and his fascination with stories of the American West would later shape his literary career.
In 1951, McCarthy attended the University of Tennessee, where he briefly studied physics and engineering for one year before joining the Air Force in 1953. Thereafter, he returned to his hometown university to study English and creative writing from 1957 to 1959 but left before graduating. As an adult, he lived around the Great Smoky Mountains before moving West in the late 1970s, eventually settling in Santa Fe.
In 1965, McCarthy published his first novel, The Orchard Keeper, which received critical acclaim but had limited commercial success. It was with his next novel, Outer Dark (1968), that McCarthy began to establish his reputation as a distinctive voice in American literature. However, it was  Blood Meridian (1985), a violent and epic tale set in the American Southwest during the mid-19th century, that garnered widespread recognition as a literary masterpiece.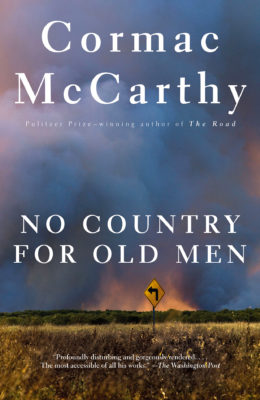 Little known to the public at age 60, he broke through commercially in 1992 with All the Pretty Horses. No Country for Old Men, released in 2005, also further cemented McCarthy's literary legacy. The novel's gripping story of a hunter, a psychopathic killer, and a sheriff caught in a deadly cat-and-mouse game captivated readers and was adapted into an Oscar-winning film by the Coen brothers in 2007 with Tommy Lee Jones, Javier Bardem, and Josh Brolin.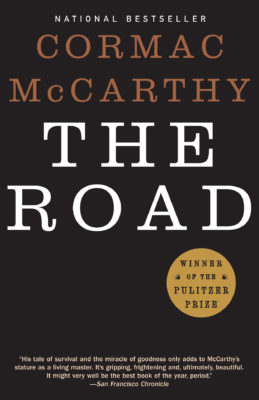 The Road, published in 2006, became one of McCarthy's most iconic works, earning him international acclaim. The post-apocalyptic tale of a father and son struggling to survive in a bleak and barren world resonated deeply with readers, garnering the Pulitzer Prize for Fiction in 2007. This novel was also adapted in a film directed by John Hillcoat with Viggo Mortensen.
Cormac McCarthy had an illustrious career that spanned over 60 years. He gained international recognition for his unique writing style, characterized by stark prose and evocative imagery. Throughout his career, McCarthy has explored themes of morality, violence, and the human condition, often within the context of the American landscape.  McCarthy's ability to weave intricate and haunting narratives captivated readers and critics alike.
Over the years, McCarthy has received numerous awards and honors for his contributions to literature. Despite his accolades, he was famously reclusive, rarely granting interviews or making public appearances. McCarthy emphasized that his work speaks for itself and he preferred to let his writing be the focus of attention.