Music legend David Bowie died on 10 January, but the consummate showman couldn't resist stage-managing his life and work right up to the end. Shortly before his death, after suffering from cancer for 18 months, he co-wrote a musical, Lazarus, a sequel to his 1976 film The Man Who Fell to Earth. After a sell-out run in New York, the musical is "falling to Earth" in London until January 22.
The famously secretive star had been suffering from cancer for 18 months, yet he had kept it quiet, and carried on making music. After ten years of silence, he had released The Next Day in 2013, and fans were hoping for much more. He released his final album, Blackstar, on his 69th birthday, two days before his death.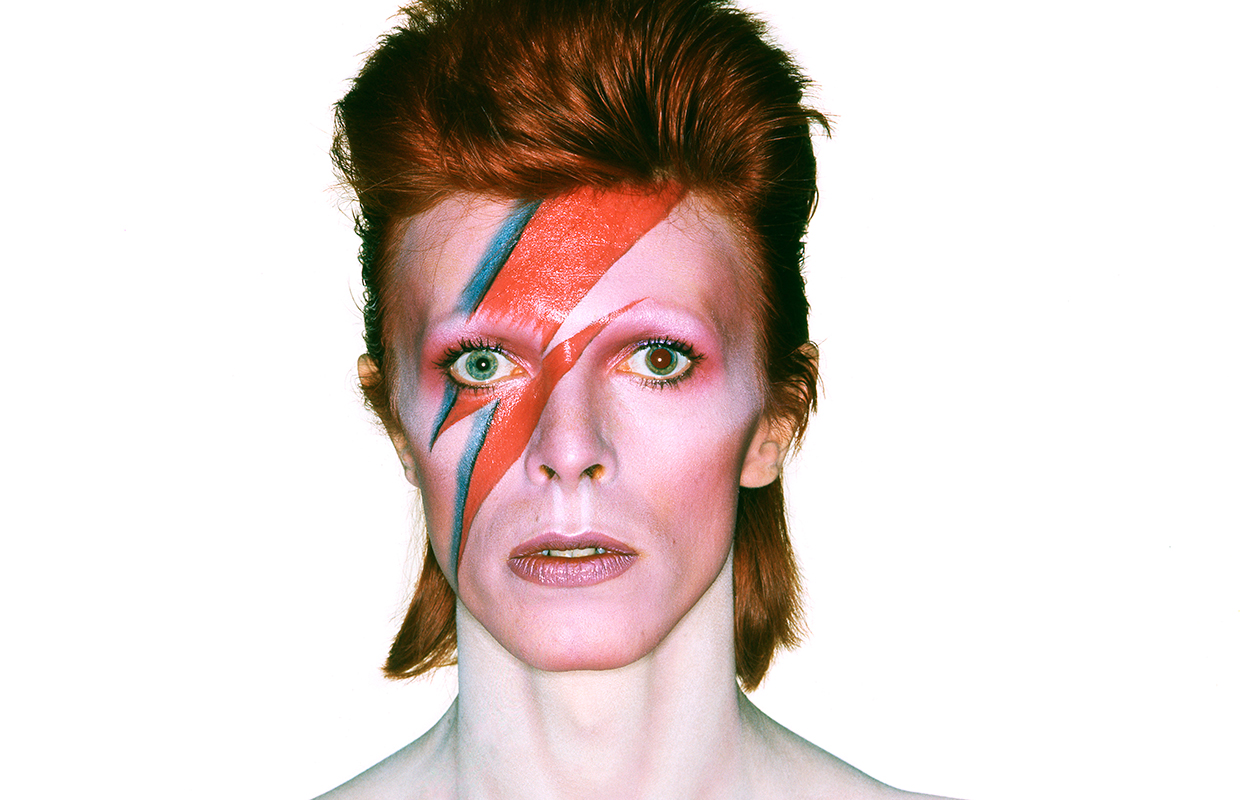 Born David Jones, in London, in 1947, David Bowie was just one of a series of stage names he adopted, such as Aladdin Sane, or Ziggy Stardust. He was always as much a visual as a musical artist, having started out as an art student.
The Man Who Fell to Earth
Bowie stage managed his life and career from an early age, creating alter egos and refusing to be limited to one genre. He acted on stage and screen, often in avant-garde productions. He had always dreamed of writing a musical, and had made two previous attempts before coming up with Lazarus, which opened in New York just before Christmas, a sequel to the film The Man Who Fell to Earth. The musical, like the film, is adapted from the novel by Walter Tevis. The musical was co-written with Irish playwright Enda Walsh (Once, Hunger).
Lazarus tells the story of Thomas Newton (the character played by Bowie in the film), an alien who arrives on Earth trying to find a way to save his home planet, or at least the remaining inhabitants. But he becomes stuck on Earth and in a descending spiral of alcoholism. The musical is anything but a linear narrative, in true Bowie avant-garde style. But tickets for its two-month run in New York, off-Broadway, last winter sold out in three hours. Bowie made his last public performance for the opening night and the reviews were dazzling.
The final day of the New York run, 20 January 2016, was proclaimed David Bowie Day by NYC Mayor Bill de Blasio, saying,
"New Yorkers' aversion to the status quo has become one of our trademarks, and it is this affinity for the new and the fresh that made us a fitting second home for the king of reinvention himself, Major Tom, Ziggy Stardust, or the Thin White Duke ­– no matter the name or the persona, there has never been a doubt that David Bowie is among the most influential and talented artists of our time."
The New York and the London productions star Michael C. Hall, best known to international audiences as the eponymous hero of the TV series Dexter. But Hall is a seasoned musical star, a veteran of Cabaret and Chicago. His singing voice is eerily like Bowie's, as you can hear in this rendition of "Lazarus".
Lazarus features Bowie classics like "Heroes" and "Changes" as well as ew material written just for the musical or for Bowie's final album.
The song "Lazarus" was also, as it turned out, his last single. With hindsight, it is hard to watch the accompanying video without seeing overtones of illness and death. Did Bowie, like Lazarus, dream of rising again as he sang, "You know, I'll be free, Just like that bluebird, Now ain't that just like me?"
Lazarus
Kings Cross Theatre, London
Till 22 January 2017