To commemorate the 50th anniversary of the Moon landings, take your pupils on a guided visit in English of the Moon exhibition at the Grand Palais in Paris before the summer holidays.

On July 20, 1969, Neil Armstrong and Buzz Aldrin stepped onto the Moon. But the Moon has been part of our collective imagination for as long as humans have been gazing at the night sky. This exhibition displays artefacts from the Apollo missions but also many more examples of humans' fascination with the Moon: scientific, artistic and poetical.
As well as early astronomical observations, the exhibition looks at the Moon's image in popular culture. It has long been associated with love and lovers, for example the painting above by 19th-century Scottish artist William Dyce. He portrays the lovers Francesca di Rimini and Paolo Malatesta from Dante's Divine Comedy. The Moon is also associated with inconstancy, and here the idyllic vision contains the hint of disaster: on the left-hand edge, we can just see a hand — that of Gianciotto, Francesca's husband and Paolo's brother, about to take the lovers by surprise.
Class Visits in English
The museum is proposing visits in English with a native-speaking guide for collège and lycée classes.
You can download a teacher's overview of the exhibition.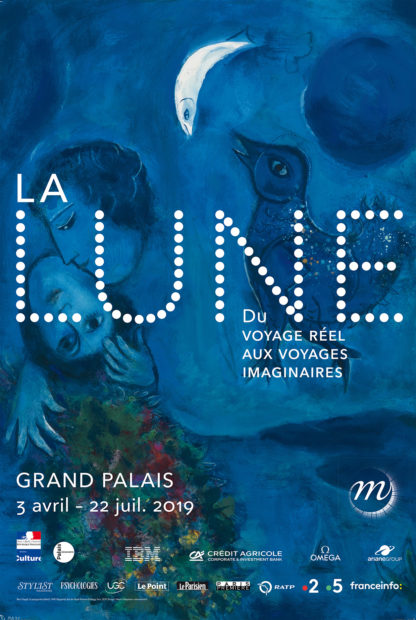 La Lune : Du voyage réel aux voyages imaginaires
3 April - 22 July 2019
Grand Palais
Group reservations
This visit would work well with a sequence on the Moon Landings. Our B1+ resource on recent film First Man is a perfect complement.
Copyright(s) :
William Dyce
Francesca da Rimini
1837
Huile sur toile
H. 142 ; L. 176 cm
Edimbourg, National Galleries of Scotland, acquis par la Royal Scottish Academy en 1864, transféré à la National Gallery of Scotland
© National Galleries of Scotland, Edinburgh / Bridgeman Images