Emma Watson has already hidden feminist books for people to find in New York and London. On June 21 and 22, she distributed 100 copies of Margaret Atwood's The Handmaid's Tale in Paris. Atwood's dystopian novel is a feminist classic, and has recently been adapted for a very popular streaming TV series in the U.S.
The Harry Potter star is proud to be a feminist, and UN Women's Goodwill Ambassador. She recently started a feminist online book group, Our Shared Shelf, which has more than 190,000 members. She regularly distributes copies of some of the book group's choices as part of the Books on the Underground project in London – volunteers, or "book fairies" leave books in random places around the Underground network as a pleasant literary surprise for travellers.
May/June's Our Shared Shelf book is Canadian author Atwood's Handmaid's Tale: the harrowing story of a dystopian future where a totalitarian regime has taken over a country which very much resembles the U.S.A., and most women are infertile. Those who are still fertile — the handmaids — are rounded up and forced to bear children for the elite.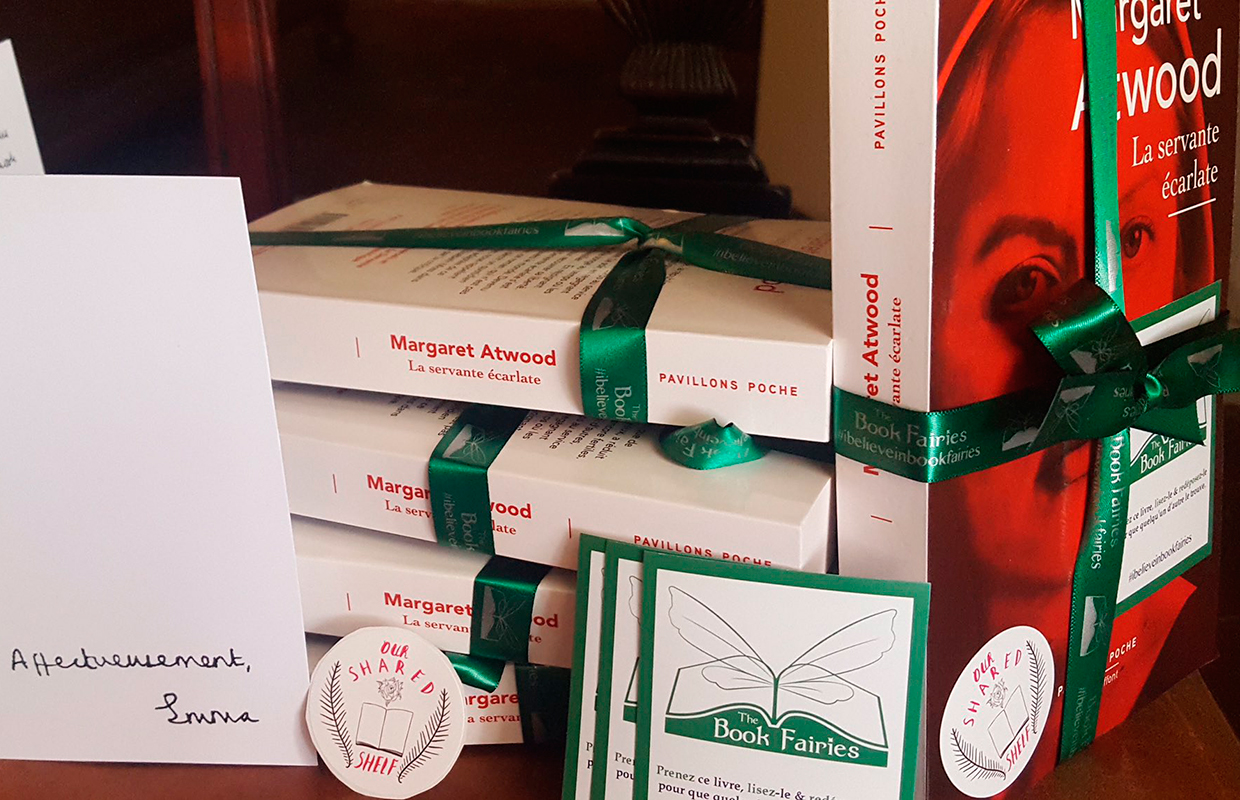 Watson distributed copies of the book complete with a handwritten note addressed to "celui qui a trouvé ce livre". (She was born in Paris, after all!)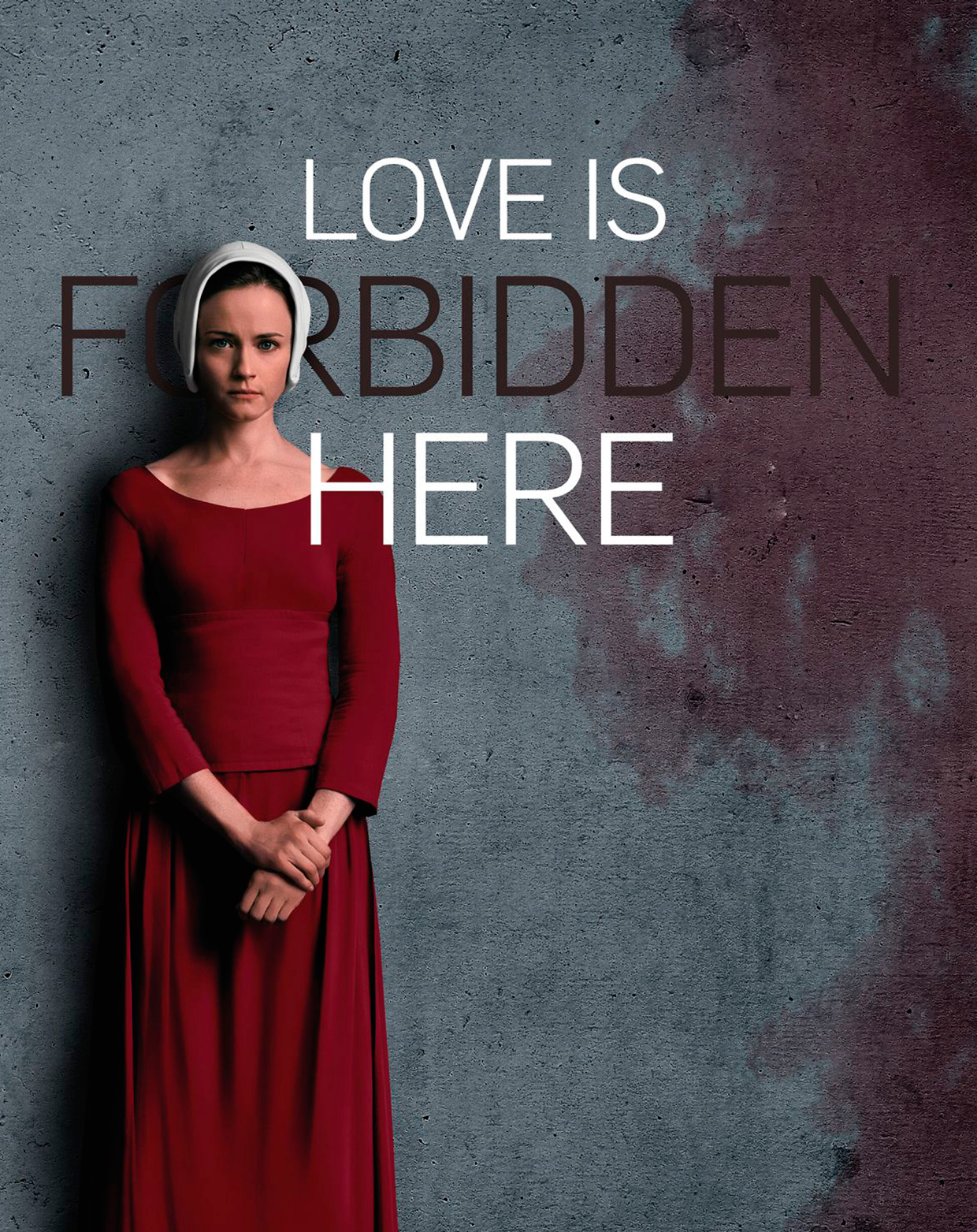 The Handmaid's Tale TV adaptation started screening on the Hulu platform in April and has been so popular that second season was commissioned after only a couple of episodes had been shown.
The series has already entered the public consciousness as protesters have dressed in the distinctive red handmaids outfits with white headdresses to protest against legislation limiting abortion rights in different U.S. states.
An art installation inspired by the book was created to promote the series in New York. The public could interact with the installation by taking free copies of the book and unveiling feminist quotes.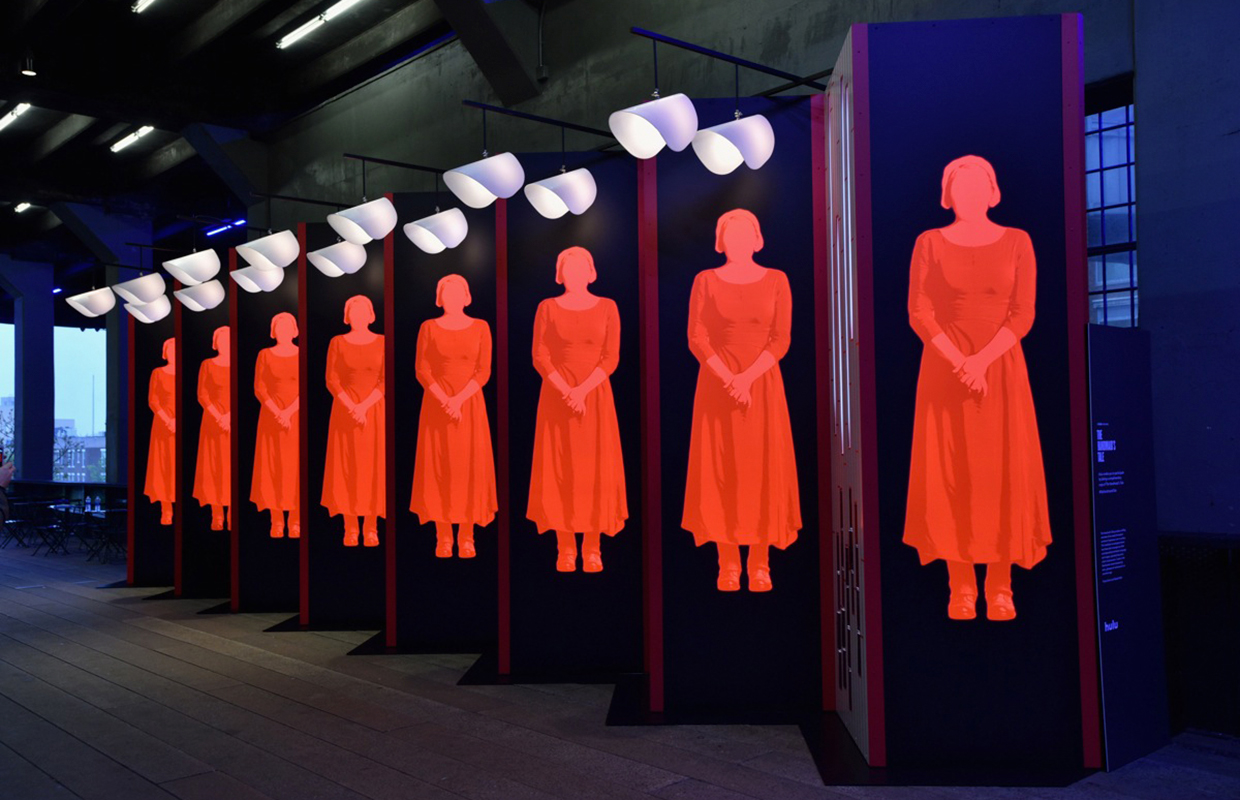 Copyright(s) :
Books on the Underground
Hulu
Bryan Bedder/Getty Images for Hulu