From a diverse field of almost thirty candidates, the campaign to find the Democratic candidate to oppose Donald Trump in November's election has narrowed to a choice between frontrunners representing the left and the right of the party.
The 2016 Democratic primary season started with just three candidates, including two rather atypical frontrunners: Hillary Clinton, who would become the first woman to win the endorsement of a major party for the presidential, and Bernie Sanders, a 73-year-old avowedly socialist independent Senator for Vermont.
2019 started out with a plethora of candidates of all skin and political colours and even the first openly gay candidate. But five weeks in, it's down to two elderly white men, although with very different views. (Hawaii Congresswoman Tulsi Gabbard is still a candidate, but with only 2 of more than 1600 delegates already allotted, it would take a miracle for her to win the candidacy.)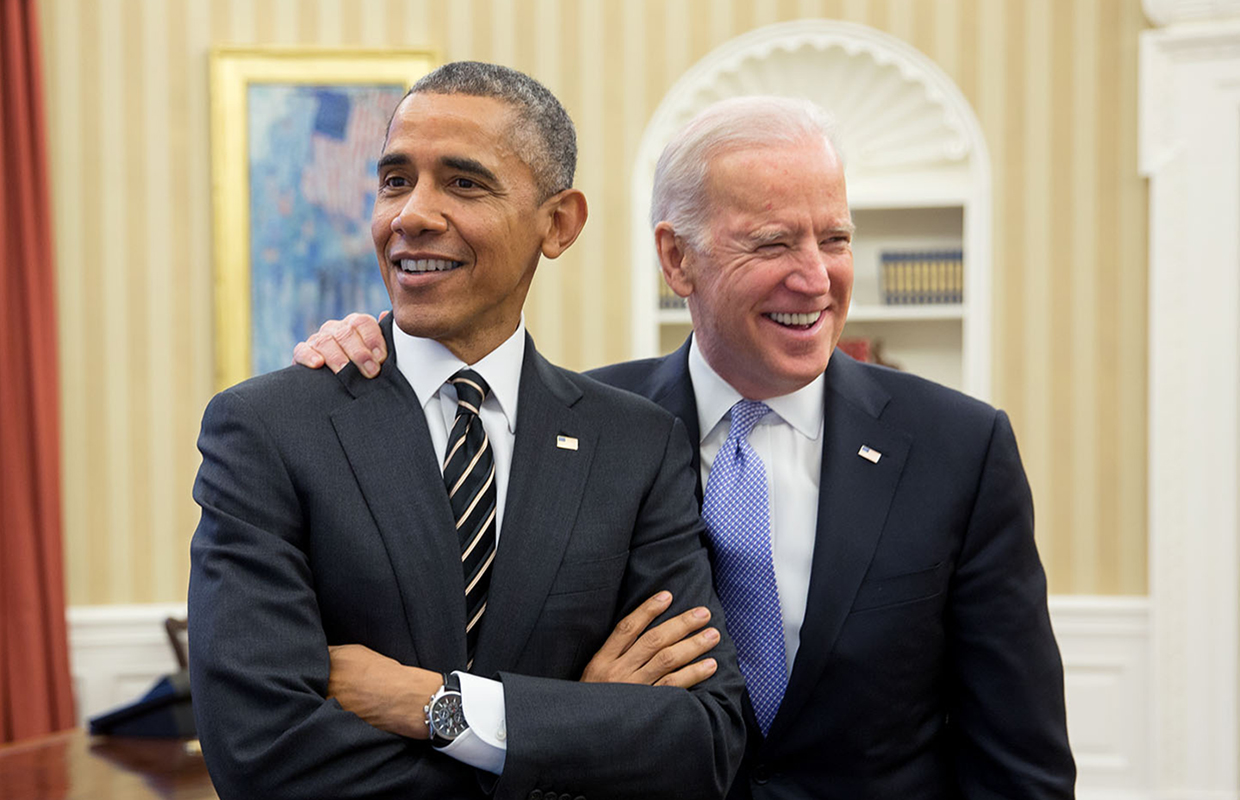 "Ordinary Joe"
Joe Biden is seen as the current frontrunner, after a strong showing in primaries on 10 March and 17 March. His supporters argue that he is the candidate more likely to defeat Donald Trump. He is certainly more part of the political establishment than Sanders. The 77-year-old was a Senator from 1972 until becoming Barack Obama's Vice-President in 2009, a post he held for eight years. He has a proven track record in foreign affairs, one of the qualities that Obama recruited him for.
Radical Sanders
By U.S. standards, Sanders, 78, is extremely left-wing. He isn't even a member of the Democratic Party. He has been elected as an independent since he stood for mayor in Burlington, Vermont, in 1981 and won by just 10 votes against a Democratic incumbent. He was elected to the House of Representatives in 1990, then became a Senator. His 2016 campaign for the presidential nomination brought him national recognition, and large numbers of highly enthusiastic young voters: his rallies hark back to his time as a student and civil-rights organiser in the 1960s.
In the 2016 primary battle with Hillary Clinton, Sanders held on long after it was clear that he couldn't win. His aim: to have some of his key policies included in Clinton's platform. The same policies he is defending this year and which make him popular with young and Latino voters the Democrats struggle to reach: higher taxes particularly for the rich, free university education and free healthcare for all.
Policies which the Democratic leadership worries will not appeal, however to the electors they need to win back from Donald Trump and the Republicans in order to guarantee a win in November.
Despite pundits declaring that Biden has taken an unassailable lead, only half the delegates for the national convention have been decided so far. There is still time for a turnaround – and who knows what effect the Covid-19 pandemic will have on the election? It already disrupted the 17 March primaries. Ohio postponed its primary at the last minute, but, despite warnings from health officials, millions of voters turned out in Florida, Illinois and Arizona, giving Joe Biden significant wins.
Next Steps
The primary season will continue as long as there are still at least two candidates, potentially until 6 June. The next "big" primary date, with hundreds of delegates in play, is 28 April. The candidate will be officially chosen at the Democratic National Convention, where the party will name its nominees for president and vice-president, will be held from 13 July to 16 July.
The Republican National Convention will take place between 24 August and 27 August. Coronavirus permitting.
Copyright(s) :
tulsi2020.com
Gino Santa Maria/Shutterstock
joebiden.com
Official White House Photo by Pete Souza)