It has become one of the most recognisable images in the world, but when Milton Glaser was commissioned to illustrate a tourism campaign "I Love New York", he thought it would disappear after a few weeks. Which it might have done if he hadn't had a last minute flash of inspiration.
In 1977, New York City was in the midst of crime wave and on the verge of bankruptcy. The New York state government decided to launch a tourism campaign, and when Glaser was asked to come up with a design for the I Love New York campaign, he said he would do it for free to support his home city.
Glaser was  a native New Yorker, born and bred in the Bronx. He studied graphic design in the city, and started a studio and New York magazine.
Because the logo was a state government commission, it had to be approved by committee. Glaser submitted a design, which was sent to the committee, but the following day, in the back of a yellow cab, he suddenly had an idea and jotted it down on the back of an envelope "I (heart shape) N Y".
When he got back in touch with his state contact, his first reaction was that the first option had been approved, and it was too much trouble to get the committee again. But when Glaser showed him the design he had to admit it was much better.
And so a logo was born that, more than forty years later, can truly be said to be iconic.
Milton Glaser died on 26 June, his 91st birthday. He had influenced generations of designers, being responsible, among others, for hundreds of New York covers, a famously psychedelic poster of Bob Dylan and the logo of the Brooklyn Brewery. But no doubt he will be most remembered for what he modestly described as a piece of ephemera, " a six-week proposition,  used in a couple of ads and vanish forever."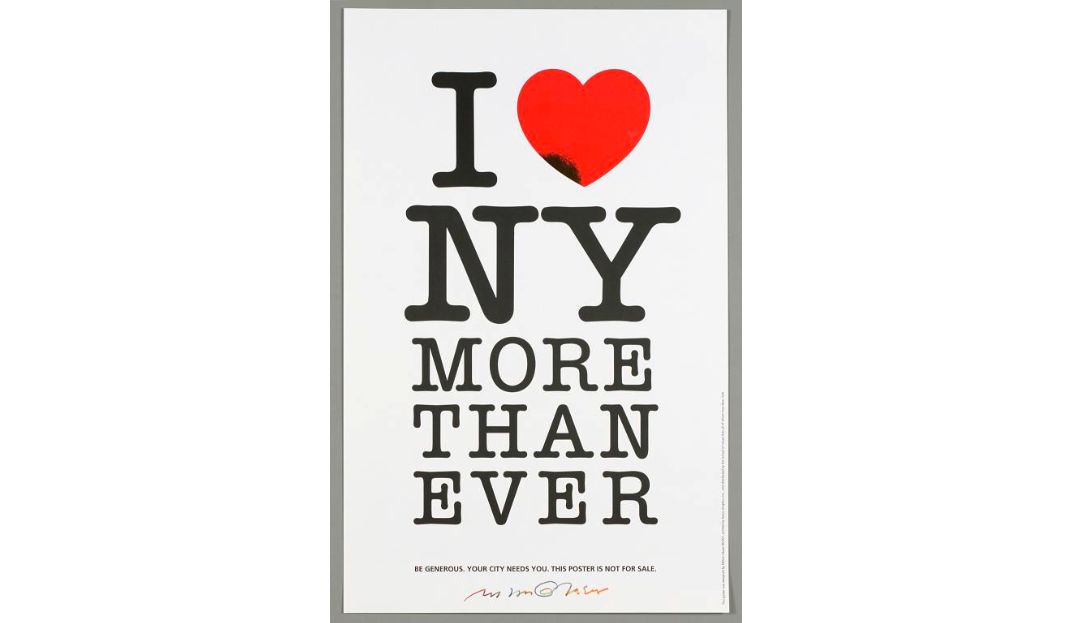 Copyright(s) :
Lewis Tse Pui Lung/Shutterstock
Milton Glaser/The Smithsonian