Jack Savoretti is a fabulous singer and songwriter. But more than that, he's an inspiration to young musicians. In the age of the Pop Idol ideal of instant fame, Savoretti has done it the hard way and is convinced that has made him a better musician.
You may not recognise Savoretti's name… yet. But after more than ten years in the music business, the Anglo-Italian's star is definitely on the rise.
It all started out so promisingly. At 20, Savoretti was hailed as the "next big thing", and mentioned in the same breath as fellow British-Italian Paolo Nutini. He was pleasingly exotic, with an Italian father and English mother whose parents had arrived in Britain as refugees from the Nazis. The family moved to Switzerland for his father's work and young Jack went to an American school, surrounded by pupils from all over the world.
A live performance of "Only You", one of the crowdpleasers from his Sleep No More album.
But the singer ran into management problems. Fiercely independent and touchingly honest, he admits that he just didn't feel ready for the mainstream chart success his management had planned. He wanted to tour and practise his craft more. "I thought: 'Wait, I'm not up to standard with others around me. Let me get good, then I'll be able to play with those guys.'"
Savoretti explains, "When a big label takes you when you are young, and naïve … this is in any industry, it's not just the music business. You see it in banking. You see it in sports. When you don't have experience and you're taken by a big machine, a lot of the times, the interest of the machine will go before the interest of you as a human being. And the bigger the machine, the harder it is sometimes to acknowledge that, or walk away from it. Because you think, 'Why would I do this? I'm here.' But in my particular case, walking away was the best thing that I did."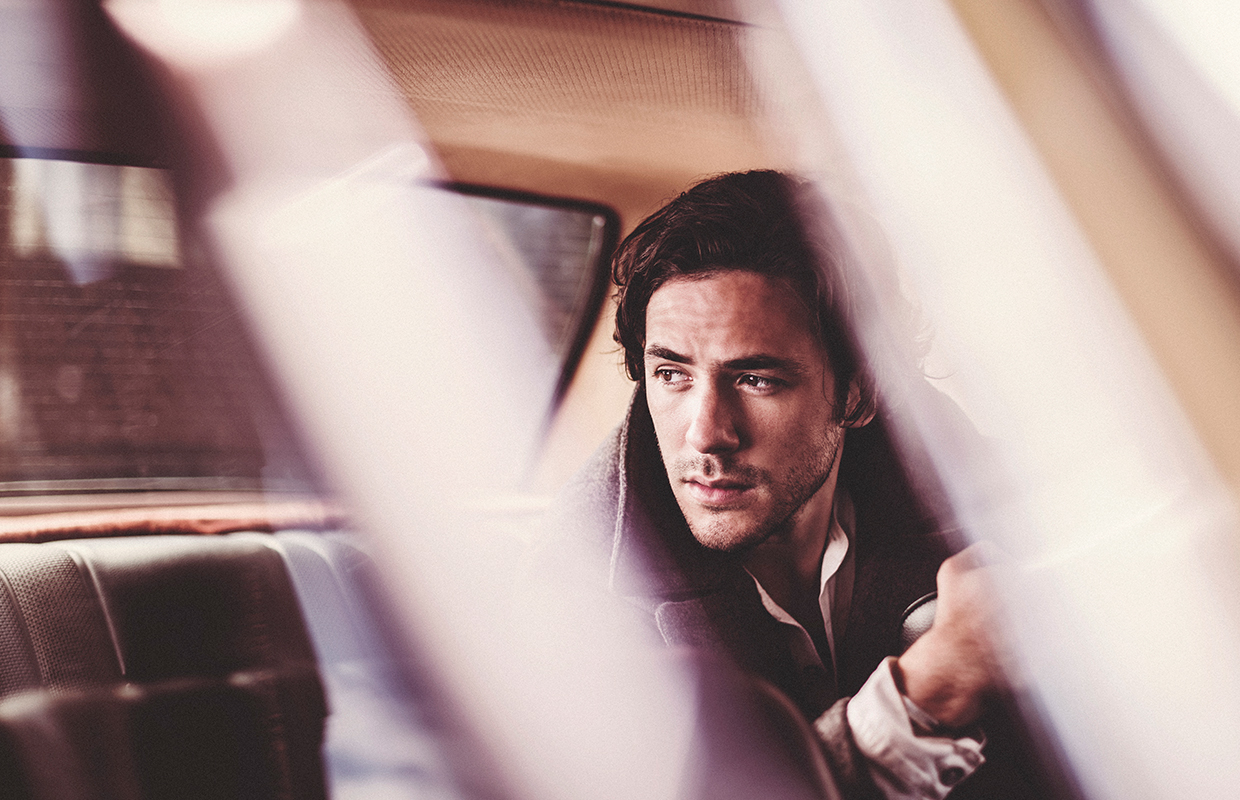 Written in Scars
Having left his management deal, Savoretti struggled to make ends meet. At 26, with a baby on the way, he was ready to give it all up. But just as he made that decision, he suddenly couldn't stop writing songs. His 2011 album, Before the Storm, was a success with critics, but the 2015 follow-up, Written in Scars really started to make his name. Beautiful, heartfelt songs, rhythmically driven and featuring Savoretti's signature gravelly soulful voice.
Audiences responded to the honest emotions in an album that Savoretti is frank about being autobiographical, "More than autobiographical, I always base songs on my own experiences. I wish I could be more imaginative and make stuff up but usually even when I try to, it comes back to something I've either seen, either done, either felt… Not necessarily that I'm the particular character in the song, because sometimes it's what I've seen in others, what I've seen around me. Sometimes it can be as simple as watching the news and thinking, 'Well that's pretty shit.' And suddenly you'll start writing about that."
And the more upbeat single "When We Were Lovers".
If Written in Scars was about the struggles of his past, his new album, Sleep No More, is about what keeps him awake at night. An album of anthems to love and anthems to hard work, it went straight into the British charts at number six. Savoretti will be touring around Europe and the U.S. from now till the autumn. Catch one of his gigs if you get at chance – in the biggest concert hall, you'll swear he's singing only for you. The boy got good.
Jack Savoretti
Sleep No More
Live at the Café de la danse in Paris 2 May. For more dates, see his website.
Listen or download extracts of our interview with Jack Savoretti for classroom use. More on the advantages of multicultural schooling, the ups and downs of his musical career, and a Bob Dylan song which is his lucky talisman.
Copyright(s) :
Photos: Pip/BMG