The Littérature Live Festival will take place in Lyon and the surrounding region, as well as online, from 25 to 30 May 2021. It's the successor of the annual Assises internationales du Roman and this year features 40 different contemporary authors, quite a few of whom write in English.
As well as events at the Villa Gillet, there will be readings and talks all over the city as well as in Vienne, Villeurbanne, Saint-Flour, Grenoble, Chambéry... Most of the non-French-based authors will take part over video links from Dublin, Leipzig, London, New York, Beirut, Milan or Rio. Some events will centre on translators.
Here are some Anglophone highlights:
Wednesday 26 May 5-6 p.m.
La scène littéraire internationale 2/3
Meena Kandasamy is a novelist from Chennai, India.  She tackles difficult subjects in her novels. Her first, The Gypsy Goddess, was about the murder of a group of low-caste striking Tamil labourers. When I Hit You: Or, A Portrait of the Writer as a Young Wife tackles domestic abuse from her own experience of a brief, abusive marriage.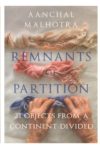 Aanchal Malhotra is a oral historian from New Delhi. Her 2017 Remnants of a Separation: 21 Objects of a Continent Divided is a social history of the Partition of India, the greatest mass migration in history, through the objects individuals saved from their previous lives. She purses this vast project with the digital depository The Museum of Material Memory.
Thursday 27 May 7-8 p.m.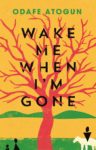 La scène littéraire internationale 3/3
Prize-winning Nigerian  short-story writer Abubakar Adam Ibrahim's first novel Seasons of Crimson Blossom  is an unconventional love story between a young man and an older widow. It has been published in French by Folio.
The heroine of Odafe Atogun's most recent novel Wake Me When I'm Gone is also a widow embroiled in the traditional expectations in Nigerian society.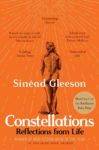 Thursday 27 May 7-8 p.m.
Conversation croisée Lyon-Dublin
Includes Sinéad Gleeson, whose essay collection Constellations: Reflections from Life has been translated into French as  Constellations. Éclats de vie
Saturday 29 May, 8-9 p.m.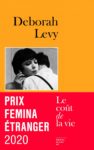 Regards féminins
South-African-born British novelist and memoirist Deborah Levy has been writing a "living autobiography". The fourth volume Cost of Living won the Prix Femina étranger 2020. It tells the chapter of Levy's life where she decided to leave her marriage behind and start over at 50. The eagerly awaited fifth volume, Real Estate, has just been published.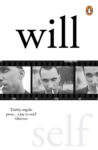 Saturday 29 May, 8-9 p.m. 
Grand entretien : Will Self
The English novelist and columnist needs no introduction, or rather his most recent book, Will, is an introduction of sorts: to his younger self, addicted to heroin.
Sunday 30 May, 5-6 p.m.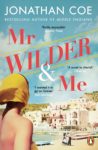 Les trois écritures : littérature, cinéma et traduction
Another English novelist needs little introduction: Jonathan Coe. His latest offering is Mr Wilder and Me: a portrait of the film director Billy Wilder once his star is on the wane, through the eyes of a young Greek woman working on the set of one of his films. The translation is published by Gallimard.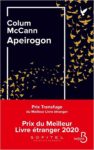 Sunday 30 May, 7-8 p.m.
Exils et frontières
Another Irish writer Colum McCann will be part of a discussion on Exiles and Borders on 30 May. His most recent novel Apeirogon is the entwined story of two men, one Palestinian, the other Israeli. It's also available in French and indeed won le prix du Meilleur Livre étranger 2020.
At the same time:
Sunday 30 May, 7-8 p.m.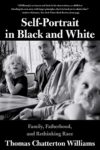 Identités et origines
American author Thomas Chatterton Williams will be discussing identity, which is very much the topic of his book Self-Portrait in Black and White Family, Fatherhood, and Rethinking Race, published in French as Autoportrait en noir et blanc. Désapprendre l'idée de race
You can find the full programme here. (It starts with the furthest date and moves down to the closest.)
We just serendipitously stumbled upon some podcasts on the bookshop Shakespeare & Co's website featuring several of these authors. Jonathan Coe talking about a book he was writing, which is Mr Wilder and I . Deborah Levy on The Man Who Saw Everything,  Sinéad Gleeson on Constellations, and Meena Kandasamy on When I Hit You.