New Mexico Congresswoman Deb Haaland has become the first Native American to lead the Department of the Interior, which manages federal lands and natural resources, and includes the Bureau of Indian Affairs.
Since 1824, the BIA has been in charge of federal services to the 574 federally recognised Native tribes and 1.9 million American Indians and Alaska Natives. Although there have been Native American directors of the BIA, it's the first time that a Native American has joined the presidential Cabinet.
Deb Haaland is a member of the Laguna Pueblo tribe in New Mexico. She is far from being part of the political establishment. As a single mother, she struggled to put food on the table or keep a roof over her head. She ran a small business selling salsa she made in her kitchen while completing a degree in Indian Law.
An Atypical Career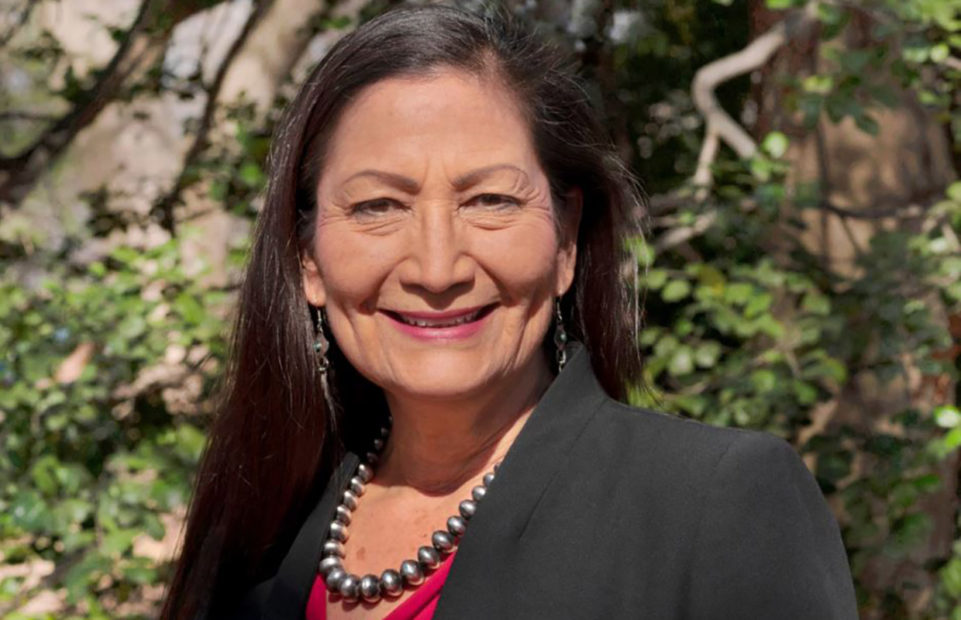 She began her political career as a volunteer for the Democratic party for the John Kerry and Barack Obama presidential campaigns. She was eventually elected chair of the New Mexico Democratic Party before running for Congress in 2018. She was one of the two first Native American Congresswomen. In her two-year term she built a reputation for being able to "work across the aisle", managing to forge alliances to get four pieces of legislation passed: a large number for a rookie Congressperson. Her ability to build consensus was apparent in the process confirming her to the Cabinet. Four Republican Senators voted her confirmation, saying they had received many letters of support for her candidacy from their Native constituents.
Her legislation was all on Native American issues but she worked hard on environmental issues as well, supporting the Green New Deal proposed by her Democratic colleagues Congresswoman Alexandria Ocasio-Cortez and Senator Ed Markey.
Conservation
The Department of the Interior manages 500 million acres of public land, much of which was once seized from indigenous people. It also gives or denies permission for mining projects, pipelines and other industrial projects that could impact natural resources, as well as safeguarding waterways and water stocks.
Haaland will be tasked with implementing several Biden administration promises:
protect 30% of America's lands and waters by 2030
increase protection for endangered plants and animals
promote clean and renewable energy production on federal lands and waters
strengthen methane emission standards on public lands
take steps to return stolen lands to Tribal Nations
pause new leasing for fossil fuel projects on federal lands and waters.
Through the BIA, her priorities are to work with tribal nations to respect treaties and help them consolidate land and services on reservations.
Haaland will also participate in the creation of the Civilian Climate Corps promised by President Biden and inspired by Franklin D. Roosevelt's Civilian Conservation Corps, part of the New Deal during the Great Depression, which employed people to create state parks, plant trees and participate in other conservation work.
After being sworn in as Secretary wearing tribal robes, Haaland set out her intentions:
Copyright(s) :
Official White House Photo by Lawrence Jackson
Department of the Interior

Downloadable resources ready to use in class
>
The New Face of Congress