If Beale Street Could Talk,  one of this year's Oscar-nominated films has impeccable credentials: the first English-language film adapted from one of James Baldwin's novels, it was both adapted and directed by Barry Jenkins, who won the 2017 Best Picture Oscar for Moonlight.
Like Moonlight, and Baldwin's work, it is centered on a working-class African-American community. Set in Harlem, where Baldwin grew up, it is a love story — a romance but also an ode to loving family bonds. And it is a story of injustice as current today as it was in the 1970s, when it was written and set, or the 1920s when Baldwin grew up during the Harlem Renaissance.
If Beale Street Could Talk focuses on young couple, Tish and Fonny. They are planning to get married when Fonny is arrested for a crime he didn't commit. Unable to afford a lawyer, he is jailed. Meanwhile, Tish discovers she's pregnant at 19. Both families, and the whole community, pull together to help the couple.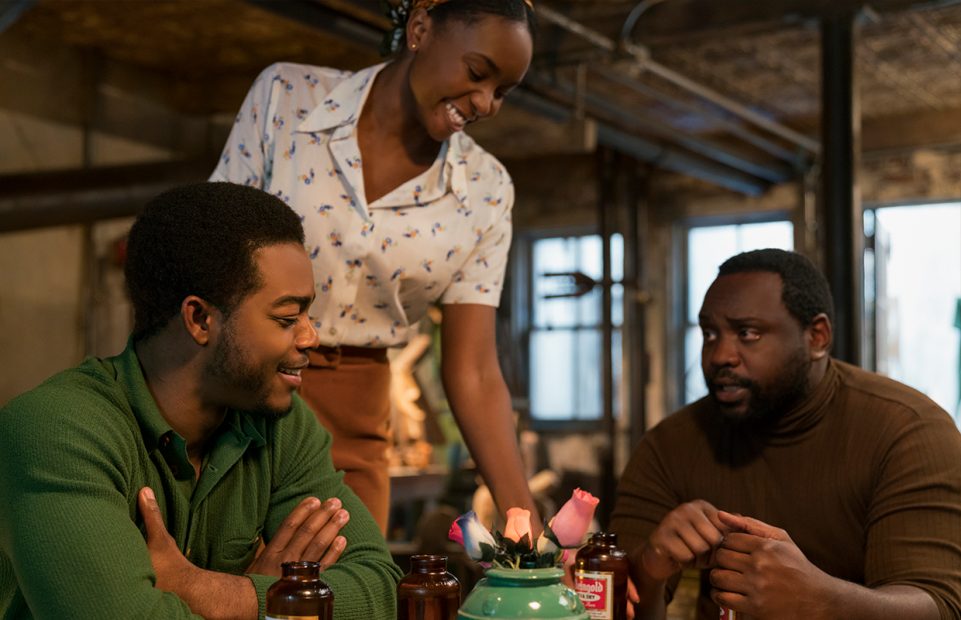 As Barry Jenkins explains in this video, "The book was written between 1968 and 1973 and published in 1974. And yet there are conversations in it, scenarios in it, that are still relevant to what's happening today."
James Baldwin (1924-87) knew Harlem intimately. He was born and grew up there. Much like his neighbors, his family were poor, and black. The Great Migration in the early part of the century had meant hundreds of thousands of African Americans had fled the Southern states and the legacy of slavery, seeking better prospects and work in northern industrial cities. But economics and racism meant they ended up living in all-black neighborhoods. Harlem, in Manhattan, was the best known, and became a magnet for musicians, authors and artists, to such an extent that the flowering of creativity was dubbed the Harlem Renaissance. Baldwin was taught French at junior high school by Countee Cullen, a poet and leading light of the Renaissance.
Although Baldwin moved to Europe in his twenties to escape racism, and lived much of his life in exile, he was recognised in his lifetime, and even more so today, as a major voice of the African-American experience. He explained himself that in this novel he was presenting an archetype of black American life:
"Beale Street is a street in New Orleans, where my father, where Louis Armstrong and the jazz were born.
Every black person born in America was born on Beale Street, born in the black neighborhood of some American city, whether in Jackson, Mississippi, or in Harlem, New York. Beale Street is our legacy. This novel deals with the impossibility and the possibility, the absolute necessity, to give expression to this legacy.
Beale Street is a loud street. It is left to the reader to discern a meaning in the beating of the drums." - James Baldwin
Baldwin in Class
The film website has a great interactive book, the LookBook, with a biography and timeline for James Baldwin, including audio and video of the author. See our Webpicks for a downloadable featurette video and teaching suggestions.
Copyright(s) :
Mars Films