Veteran British street photographer Martin Parr  is well known for capturing quirky images that make you wonder what is happening. There are lots on view at two exhibitions in Paris, at the Irish Cultural Centre and the Fondation Henri Bresson.
Parr hails from Surrey in southern England but has been photographing Irish subjects for over 40 years. He originally went in 1979 to photograph Pope John Paul's historic visit to the island. You won't find photos of the Pope in the exhibition— Parr was interested in the Irish people who flocked to see him, like those below, who had sought out a good vantage point.
Parr spent two years living in County Leitrim from 1980, when his wife went to work there, and has regularly returned.
There is little "folklore" in Parr's photos. He was interested in showing a country in transition from one of Europe's poorest and most conservative socially, where divorce, abortion and homosexuality were illegal, through several booms and busts to one which elected an openly gay head of government in 20?? When he was one of the photographers commissioned to capture "a day in the life of Ireland" in 2018, he chose to photograph customers at a Dublin supermarket, not musicians or the rocky Atlantic coast. He has documented the gentrification of Dublin and the arrival of consumerism in a country where many households didn't have a phone in 1980.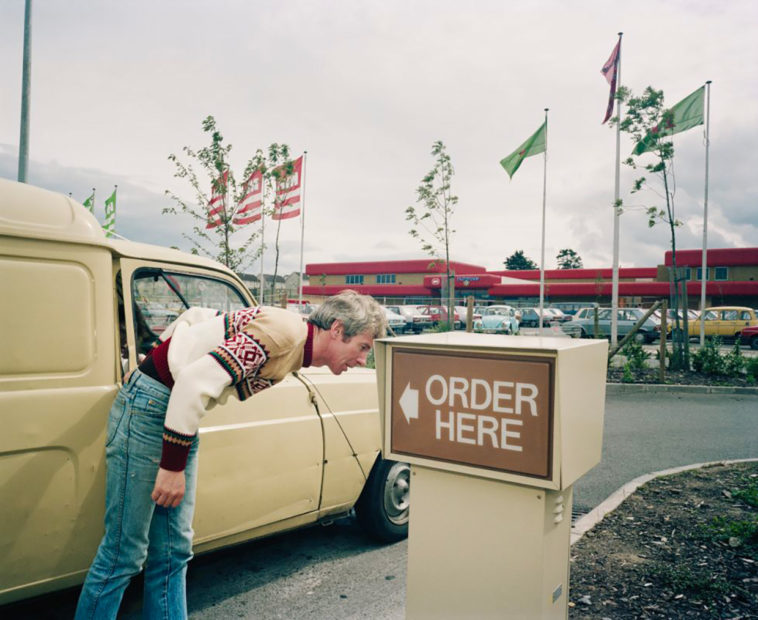 North of England
In another exhibition, Parr's photos of people in the north of England at work and play are contrasted with Henri Cartier-Bresson's of the same region. Cartier-Bresson's series from 1962 is in black and white whereas Parr's from 1986 and 2010 are in coloured — a subject which divided the two photographers, although Parr did ultimately join Magnum, the agency co-founded by HCB.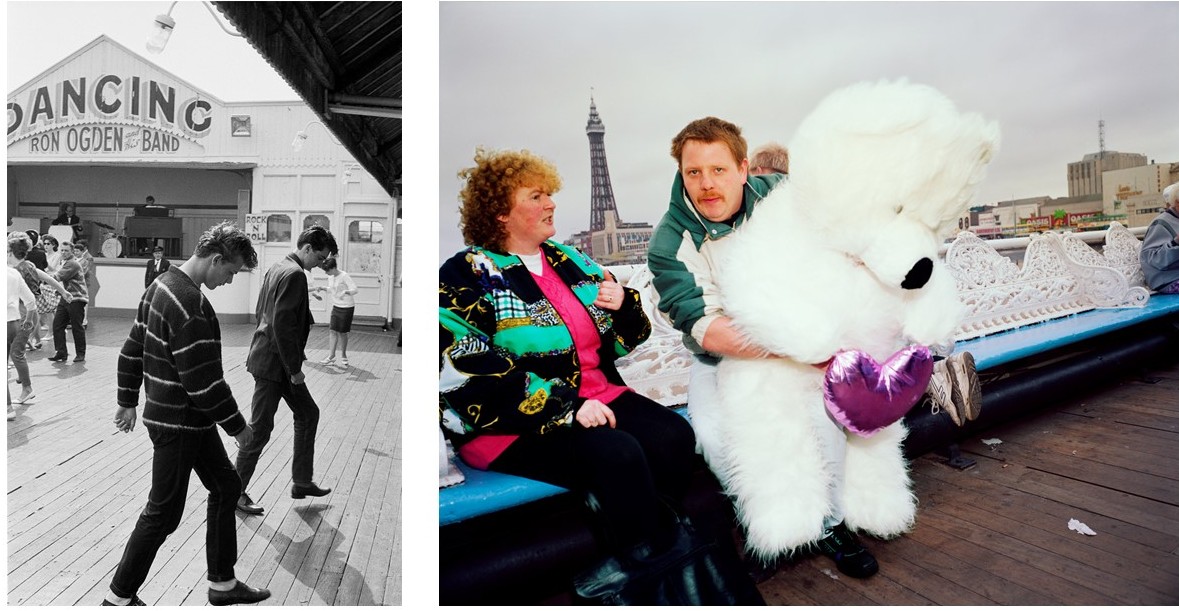 Martin Parr's Ireland
11 November 2022-8 January 2023
Irish Cultural Centre, Paris
The Irish Cultural Centre is nicely human-sized for a visit, with very friendly staff.
Henri Cartier-Bresson with Martin Parr: Reconciliation
8 November 2022-12 February 2023
Fondation Henri Cartier-Bresson
It's possible to organise a class visit in French or English.
Copyright(s) :
© Martin Parr / Magnum Photos