Red Nose Day is back on Friday 18 March in the UK.  British charity Comic Relief has been encouraging people to don a clown's red nose and "do something funny for money" since 1988. This year, the event returns to its annual slot and Sport Relief will be back later in the year in conjunction with the Commonwealth Games in Birmingham (28 July-8 August).
Red Nose Day is an occasion for many people across the country, and especially schools, to have a laugh while raising some serious money, whether simply wearing a red nose to school or work or taking part in more complex comic activities. After having to do virtual events last year, fundraisers all over the country are back to doing in-person events with a vengeance. The Comic Relief team have worked hard to find ways to allow people to continue their fundraising. Thousands of schoolchildren will combine virtual and real by taking part in a gym class that is only virtual because the teacher will be beamed in on a screen: the sweat will be real!
More than 60 primary schools are trying to break a Guinness World Record for the largest game of bumps (multi-venue). The game is similar to musical chairs but when the music stops players sit on the ground. The last one down is out.
The money collected is used in the UK and around the world to support charities working on homelessness and poverty, mental and physical health and gender discrimination. You can find out more here.
On 18 March, a TV special on the BBC will see comedians and celebrities join in the fun, and show stories of the people who have been helped with funding.
Up for a Challenge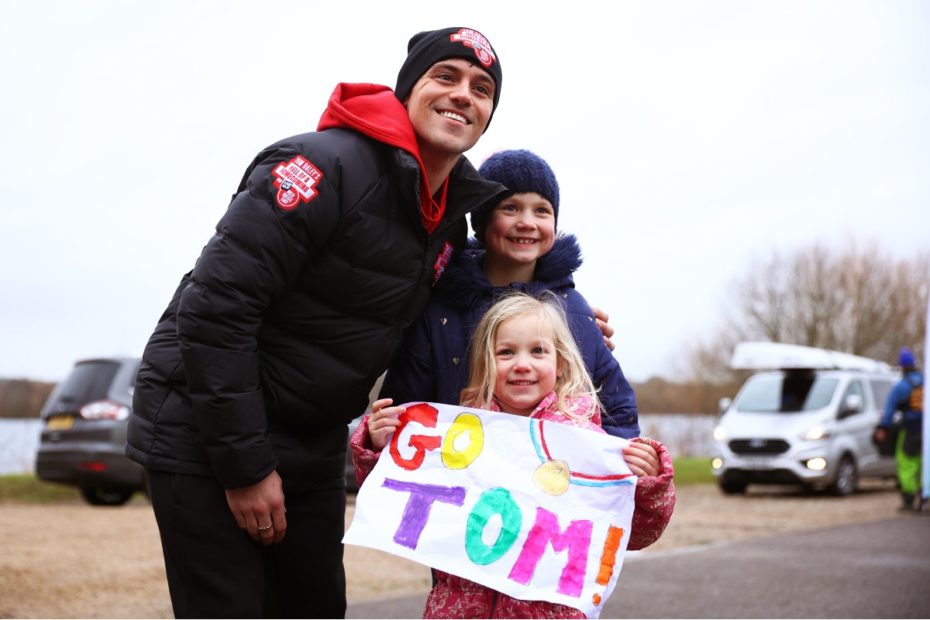 Olympic gold-medal-winning diver Tom Daley has already completed an amazing homecoming challenge for this year's event. Over four days, he rowed 6 miles (9.6 km), swam 1,600m in open water, cycled  407 km, and completed a 48-km ultramarathon to arrive in his home city of Plymouth.
Another ultrasports challenge was completed by Rae Saleem, who in 2017 was paralysed from the neck down in a cycling accident. Although doctors feared he would never walk again, Rae started regaining feeling in his toes and took on a gruelling physiotherapy regimen to regain his mobility. He has since completed several fundraisers for different charities. For Red Nose Day, he took on a "quadrathon"  in the gym, rowing 10,000m, travelling the same distance on a cross trainer, cycling 90km and running a half marathon. He explained that, "The four challenges represent the four different key need areas Comic Relief works to tackle - homelessness, domestic abuse, poverty and mental health problems."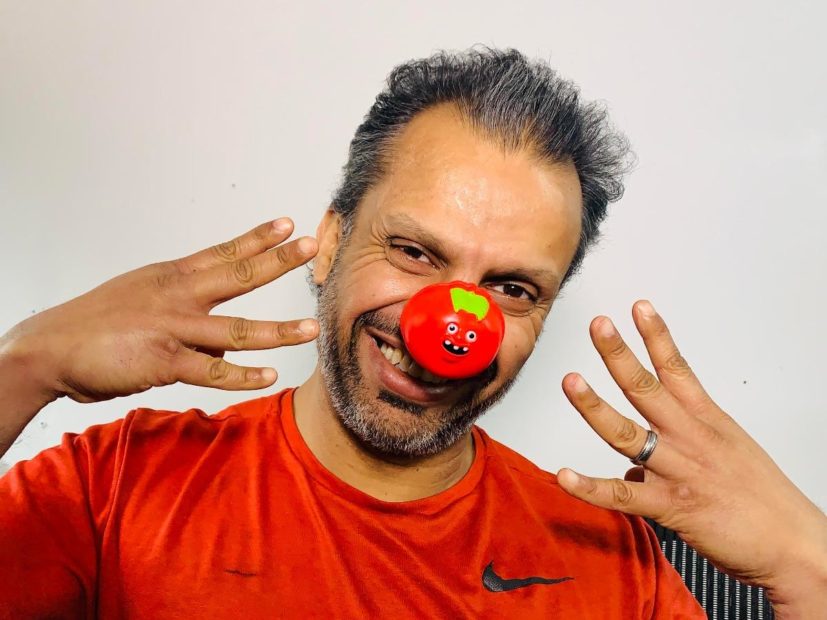 Comic Relief produces lots of teaching materials for participating schools. We have a selection suitable for language classes in our webpicks.
Copyright(s) :
Comic Relief