Two hundred years after her death, Jane Austen remains one of Britain's best-loved authors. Yet in her short lifetime, she was unknown.
Austen was born in 1775 in Hampshire, the seventh of eight children of a vicar. She had a happy childhood and youth in a family that read books aloud to each other and put on little plays. Jane was known for her humour, and wrote a parodic "History of England" when just a teenager.
Gender and Gentility
The lives of the Austen siblings were typical of the gender divide of the era. The boys benefited from the beginnings of social mobility, generally improving their circumstances. One brother was adopted by rich cousins and inherited their estates and wealth. Two became clergymen like their father and two had careers in the Royal Navy in the era when Britannia ruled the waves, rising to the rank of Admiral.
Jane and her sister, Cassandra, by contrast, were destined for the infantilising rôle of daughters and sisters. There was the possibility of marriage, but, like the heroines of Austen's novels, that meant exchanging one form of dependency for another. Single or married, women remained tributaries of men, their choices, temperaments and decisions.
In 1801, Jane's father retired and moved the family to Bath, the spa town where London society migrated to "take the waters". This change for the better in Jane's circumstances was short-lived. Her father died in 1805, leaving Jane, her mother and her sister impoverished. In 1809, her rich brother gave them a cottage to live in on his lands.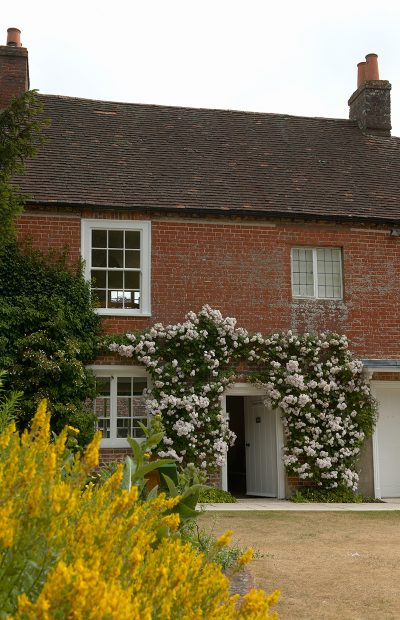 Jane did have a couple of brushes with marriage. A first love affair ended when her suitor was called back to his family, away from the poor clergyman's daughter they didn't consider a suitable match. In 1802, she actually accepted a proposal from family friend and landowner, but retracted the following day.
By a Lady
Jane had written since her teenage years and had even tried to have her work published, without success. The first draft of Pride and Prejudice dates from 1796, when she was just 21. But following her father's death, and when it was clear that neither she nor her sister Cassandra would marry, publishing became a potential source of income.
Her brother Henry helped her negotiate the publication of Sense and Sensibility in 1811. It was simply signed "By a Lady". It was a success, so Pride and Prejudice was published in 1813 with the line, "By the Author of Sense and Sensibility." These were followed by Mansfield Park and Emma. But Jane's health was failing and she died on 18 July 1817, at the age of 41.
Her brother published her two remaining finished novels, Persuasion and Northanger Abbey, the same year, this time with a brief preface introducing the author by her name at last: "When the public, which has not been insensible to the merits of "Sense and Sensibility," "Pride and Prejudice," "Mansfield Park," and "Emma," shall be informed that the hand which guided that pen is now mouldering in the grave, perhaps a brief account of Jane Austen will be read with a kindlier sentiment than simple curiosity."
An Enduring Legacy
Austen's books have never been out of print in the 200 years since her death, and as with all successful "franchises", they have inspired many adaptations, emulations, and parodies such as Bridget Jones' Diary, Clueless or Gurinder Chadha's Bollywood inspired Bride and Prejudice.
In a sense we have Austen to thank for the invention of that cinema staple the romantic comedy where boy meets girl; girl hates boy; boy hates girl. And then they fall madly in love and live happily ever after.
Creative-writing teachers always tell novice writers to write about things they are familiar with. Jane Austen is a case in point. She wrote about the society she observed, mainly from the sidelines because of her gender and her financial situation. But her work is deliciously subversive. Northanger Abbey is an out-and-out satire of the gothic novels but her other works also include biting, and hilarious, comment on the society she depended upon. In the end of the day, her heroines are remembered for their wit and intelligence. Not a bad legacy.