Winnie the Pooh is one of those rare children's classics that seem universally recognisable, whether you think of the books, the illustrations or the Disney cartoons. An exhibition at the Victoria and Albert museum in London does exactly what it says on the tin: Winnie-the-Pooh: Exploring a Classic.
The exhibition has large sets plunging visitors into the Hundred Acre Wood. Words from the books are writ large on the walls. Winnie-the Pooh hangs above visitors' heads from the blue balloon he famously used to try to raid a bees' nest for honey in the very first chapter. Visitors can stand on the "Pooh sticks" bridge or sit in a story-telling tree.
The characters from the Hundred Acre Wood have been delighting readers since 1926: a young boy, Christopher Robin, and his animal friends Pooh, Piglet, Tigger, the depressed donkey Eeyore, Kanga and her son Roo, and wise old Owl.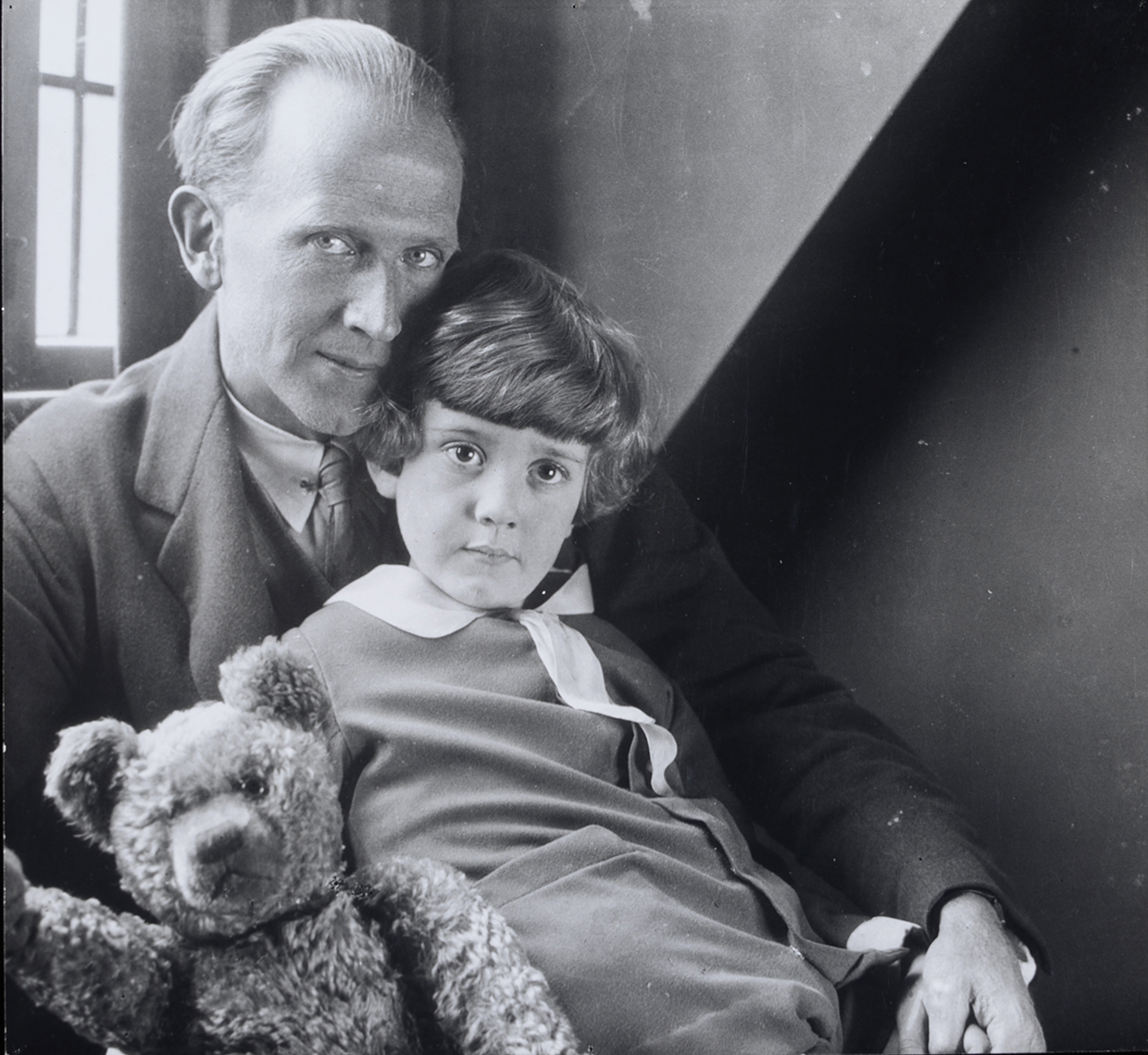 It's hard to believe that A.A. Milne only wrote two slim volumes about the Bear of Very Little Brain, as well as two volumes of poems which feature Christopher Robin (Milne's only son) and are also illustrated by E.H. Shepard, whose illustrations of the Pooh stories are indissociable from the texts.
E.H. Shephard, a political cartoonist, continued drawing illustrations inspired by the stories long after A.A. Milne's death in 1956. Milne himself, a successful playwright and journalist with the satirical magazine Punch, felt that Winnie-the Pooh had submerged all his other work. And Christopher Robin Milne, A.A. Milne's son and the inspiration for the eponymous character, suffered merciless teasing at boarding school for his association with the books.
The characters, it seems, took on a life of their own in the public imagination. The stories are whimsical but close enough to children's experience to be comforting. They harness everyday objects like the blue balloon or the umbrella which becomes a boat to save Piglet from a flood. They reference common experiences like the search for friendship or the desire to have just a little more of a sweet treat. Milne had a keen ear for children's expressions and enjoyed playing with their propensity for drama and misappropriations of language.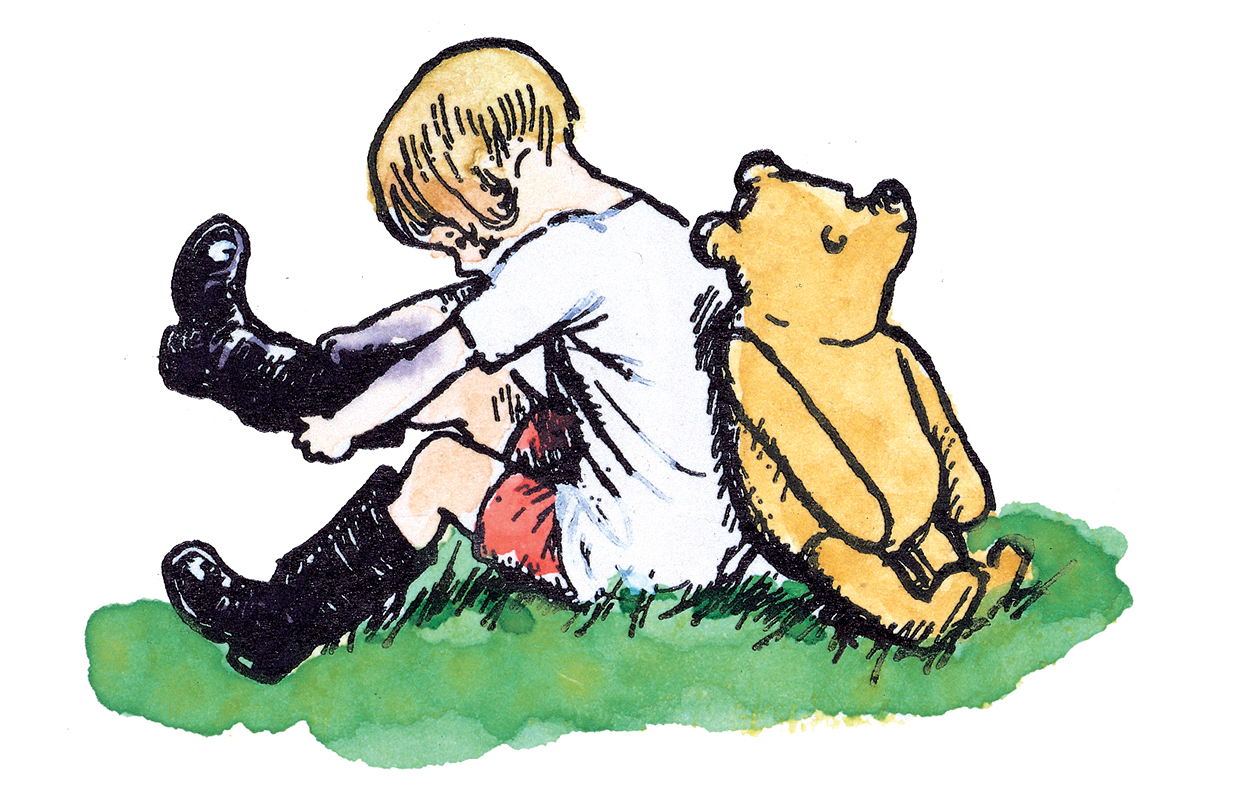 Christopher Robin was sitting outside his door, putting on his Big Boots. As soon as he saw the Big Boots, Pooh knew that an Adventure was going to happen and he brushed the honey off his nose with the back of his paw, and spruced himself up as well as he could, so as to look Ready for Anything.
(…)
"We are all going on an Expedition," said Christopher Robin, as he got up and brushed himself." (…)
"Going on a Expotition?" said Pooh eagerly. I don't think I've ever been to one of those. What are we going to do on this Expotition?"
Winnie-the-Pooh, 1926

Winnie-the-Pooh: Exploring a Classic
Victoria & Albert Museum
Till 9 April
Copyright(s) :
Victoria & Albert Museum
A.A. Milne, Christopher Robin Milne and Pooh Bear, by Howard Coster, 1926
© National Portrait Gallery
Line block print, hand coloured by E.H. Shepard, 1970 (c) Egmont, reproduced with permission from the Shepard Trust
Notion(s) culturelle(s) : "L'imaginaire"