The British Library is marking the 20th anniversary of the publication of the first Harry Potter book with an exhibition of the real-life historical artefacts about magical beliefs that inspired JK Rowling, and never-before-revealed notes, plans and manuscripts from the author herself.
Rowling included many references to real magical beliefs and historical characters like Nicolas Flamel, the French alchemist whose Philosopher's Stone gave the first volume in the series its title. The British Library has dug deep into its collections to find items which would definitely not be out of place in Hogwarts classrooms for subjects such as Potions, Herbology, Divination, Care of Magical Creatures and Defence Against the Dark Arts.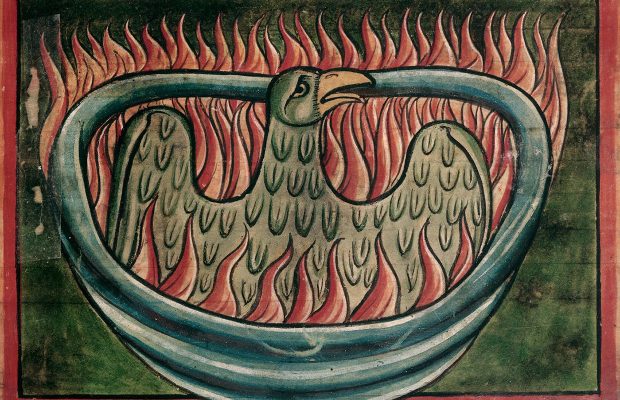 Rowling undoubtedly has a vivid imagination but the collective unconscious gave her plenty of if inspiration. Dragons, mermaids, spells, witch's broomsticks and magic cauldrons all have long documented histories. The exhibition includes the oldest objects in the British Library collection: bones which were believed to come from dragons and were used for fortune telling in China more than 3000 years ago. There are also a bezoar stone, believed to cure victims of poisoning, which appears several times in the books, and an early written record of 'abracadabra', used as a charm to cure malaria. Not to mention Flamel's headstone and The Ripley Scroll, an alchemical manuscript that describes how to make the Philosopher's Stone, from the 1500s.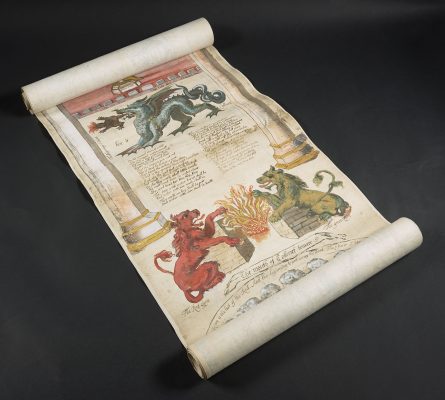 Inside JK's Head
Less visual, but no doubt the biggest draw for true Potter geeks, are documents lent by Rowling herself. Her detailed plans for the books and various unsuccessful drafts sit alongside her manuscripts covered in notes and corrections by editors. There is also the note without which the saga may never have been published: the enthusiastic review of the manuscript by Alice Newton, the daughter of the founder of Bloomsbury won Rowling a publishing contract after eight other publishers had rejected it. Rowling is in good company – it was a review by publisher Stanley Unwin's son that won JRR Tolkien a contract for The Hobbit in 1936!
Harry Potter: A History of Magic
Till 28 February 2018
Copyright(s) :
British Library