Downton Abbey fans will be delighted to hear that there is a second film spin-off of the series about to release. Subtitled "A New Era", it's set in the Roaring Twenties and sees Lady Mary take over the day-to-day running of the estate from her father, and a film crew arrive to use the house as a location. Meanwhile Lord Crawley's mother (the wonderful Maggie Smith) reveals a "mysterious past" involving a man who has now left her a villa in France in his will.
As usual, the life of the servants is just as important as that of the Lord's family upstairs.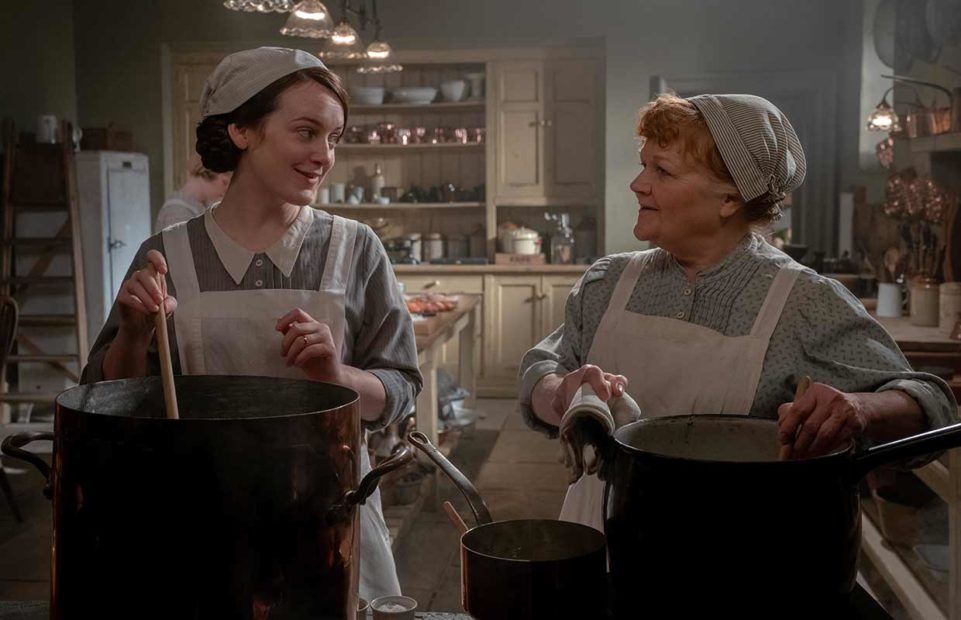 Downton New York Style
If you have watched all the episodes of Downton Abbey and have an appetite for more, check out The Gilded Age, also written by Julian Fellowes. This time he is looking at the intriguing life of the "old" and "new money", and of course the army of servants they employ, in New York during what Mark Twain dubbed "the Gilded Age": the last quarter of the 19th century..
There is a a handy character guide on the HBO site and a fascinating timeline of the era when the U.S. was leaving the Civil War behind and embracing inventions and modernity.
Downton Abbey works perfectly with Shine Bright Terminale File 4 Masters and Servants, and The Gilded Age would make an interesting twist.
You can watch The Gilded Age on OCS
Downton Abbey: A New Era will be on general release on 27 April