Which books and films are you planning to teach in LLCER anglais next year? This year for Terminale, we published six Reading Guides. There are three works left on the list. We are planning to publish  a guide on one of them in the autumn, which would you prefer?
This year we published guides on three novels,  The Handmaid's Tale, Jane Eyre and Moon Palace; two films, Much Ado About Nothing and 12 Angry Men; and one play, Death of a Salesman.  Which of the remaining works are you most interested in?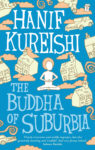 The Buddha of Suburbia (1990) by British author Hanif Kureishi, a semi-autobiographical coming-of-age story about a boy with an English mother and Pakistani father growing up in the 1970s.
The God of Small Things (1997) by Indian author Arundhati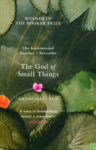 Roy. Also a a semi-autobiographical coming-of-age story about twins growing up in the state of Kerala and the terrible family secret that destroys their lives.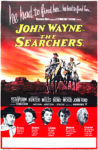 The Searchers (1956),  John Ford's 1956 classic "captive western"  in which John Wayne plays a Texan Civil War veteran, Ethan Edwards, who spends years in an increasingly futile attempt to rescue his nieces, who have been abducted by Comanches.
Just click here to vote for your preferred title by August 2.

Downloadable resources ready to use in class
>
Studying "The Buddha of Suburbia" in LLCER