After six weeks of voting, the results were as rapid as they were clear: Prime Minister Narendra Modi's Hindu Nationalist party, BJP, returned to power with a landslide victory in India's elections.
The Indian electorate is so enormous it represents more than 10% of the population of Earth: over 900 million people. So the election took place in seven stages, over 39 days, to allow election officials to move between regions and hold the elections to the Lok Sabha (lower house of parliament). Turnout tends to be high in Indian elections. In 2014, it was a very respectable 66%.
The main battle nationally was between Mr Modi's Bharatiya Janata Party and the Congress Party, which governed India for 40 years and has been dominated by the Gandhi-Nehru dynasty. It is currently led by Rahul Gandhi, the 48-year-old great-grandson of Jawaharlal Nehru, independent India's first Prime Minister.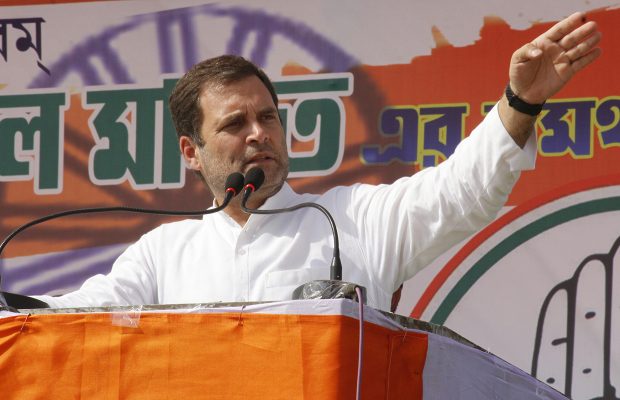 The Lok Sabha has 543 seats, requiring 272 seats for a majority. In the 2014 election, Congress took only 44 seats. But in December 2018, it did well in regional elections and hoped it could repeat the feat for the general election.
 Modi Mania
The BJP campaign revolved around its popular Prime Minister. Mr Modi, 68, makes a lot of political mileage from his modest background (in comparison to the Congress leaders). He was born in the western state of Gujarat. His official biography on the Prime Ministerial website states that, "He grew up in a poor but loving family 'without a spare rupee'." A devout Hindu, he went to work for Rashtriya Swayamsevak Sangh (RSS) a Nationalist organisation affiliated to the BJP, which enabled him to study for an MA in political science. Mr Modi led the state government of Gujarat as Chief Minister from 2001 to 2014, before leading the BJP general election campaign and becoming Prime Minister.
In his five-year term, his party has not really fulfilled promises of building industry and the economy and creating jobs. The country almost came to a standstill in 2016 when, without warning, the government withdrew all the higher denomination rupee notes from circulation, in a bid to stop corruption in a largely cash-based economy. It took months before people could exchange all their cash savings for the new notes.
But Mr Modi's popularity picked up as tensions rose with India's Islamic neighbour Pakistan in February, after a terrorist attack on Indian soldiers. For several days, the whole region held its breath, before Pakistan returned a captured Indian pilot, a move Mr Modi hailed as a victory for his strong stance.
The BJP is projected to win about 300 seats, with another 50 going to parties with which it has an alliance. During the campaign, Mr Modi said that a new term would help him improve the economy by undoing more than "60 years of mismanagement". Now, it appears, he has the mandate to try.
Copyright(s) :
Saikat Paul/Shutterstock