On 30 November, Josephine Baker will become the sixth woman, and the first black woman, to enter France's Panthéon, where the country honours its greatest heroes. The Franco-American dancer and singer was an active member of the Resistance in WWII and civil-rights activist in the U.S.
Freda Josephine McDonald was born into poverty in St Louis, Missouri, in 1906. Both her parents were vaudeville performers but her mother had given up the stage to bring up her children and her father soon abandoned the family. Josephine was forced to go out to do domestic work from the age of 8. But she developed a talent for dancing and ran away with a touring dance troupe at age 16. Within a year, she was working in shows on Broadway in New York City.
In 1925, she went to Paris with La Revue Nègre and became a major star. Her acts played on the audience's appetite for the exotic, including her notorious banana dance, in skimpy costume made mainly of bananas.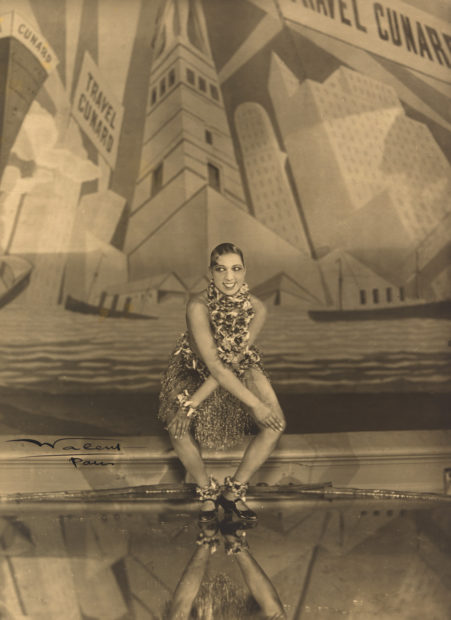 She started singing, acted in films and became one of the best-known, and best-paid, entertainers in Europe. However, when she tried to return to the stage in the U.S. in 1936, she was met with hostility and racism and soon returned to France.
Baker's romantic life was eventful. It's believed she was married twice by the time she was 15, and Baker was the name of the second of those husbands. She divorced him but kept the name. In 1937, she married a Frenchman, Jean Lion, and took French citizenship.
When World War II broke out, Baker stayed in France, performed to improve the morale of troupes and worked for the Resistance, passing messages, and the airforce. She received the Croix de Guerre and the Legion of Honour for her efforts.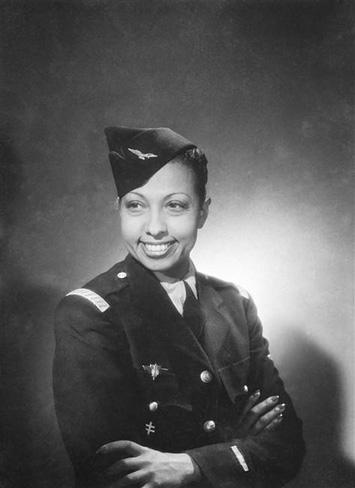 In the 1950s, Baker started adopting children from around the world with her fourth husband Jo Bouillon. She adopted 12 in all, referring to them as her "rainbow tribe", saying she wanted to prove "children of different ethnicities and religions could still be brothers." At the same time, she returned to the stage in the U.S.A. She had a clause added to her contract refusing to play in venues that segregated audiences or refused entry to non-whites. She supported the civil rights movement, was honoured by the NAACP. At the culmination of the March on Washington in 1963, she was the only woman invited to make a speech. She wore her French military uniform and medals and just before Martin Luther King, Jr. made his "I Have a Dream" speech.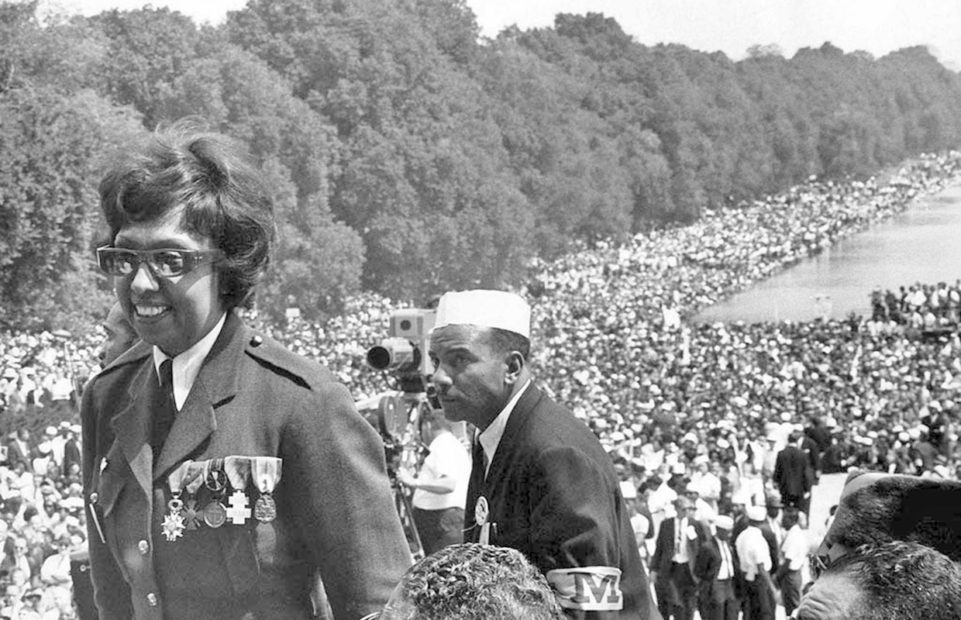 Ten years later, she made a triumphant appearance at Carnegie Hall, receiving a standing ovation. At last, she was recognized in her own country. But by then she had severe financial problems and her performances weren't for work, they were for survival. In 1975, she made another triumphant return, this time to the Paris stage, to celebrate the 50th anniversary of her first French performance. Just days later, she died of a cerebral haemorrhage. The French government ordered full military honours for her funeral, and thousands of fans lined the streets. And she will be honoured once again on 30 November, two years after a petition for her entry to the Panthéon received almost 40,000 signatures.
For the entry of Josephine Baker into its hallowed halls, the Panthéon will be free to visit on Saturday 4 and Sunday 5 December. 
Copyright(s) :
Library of Congress