President Biden will give his first State of the Union Address on 1 March.
The State of the Union address is an annual event when both Houses of Congress join to hear the President give a speech about the situation in the country and major initiatives he intends to take in the following months. It doesn't have a fixed date — the Constitution just says it should happen "from time to time". However, it is traditionally in January or February.
In an inauguration year, there is no formal address, as it would come only weeks into the new Administration.
This year's address was delayed because of COVID. President Biden is expected to speak about ongoing issues like COVID, the cost of living and his  Build Back Better Bill, which aims help families with childcare and healthcare costs, and invest in green energies. The Bill is currently stalled in Congress. Biden will no doubt also refer to his proposed candidate to replace liberal Supreme Court Justice Steven Breyer when he retires this summer: if confirmed by the Senate, Judge Ketanji Brown Jackson would be the first black woman to serve on the Supreme Court.
However, President Biden's agenda has been shaken up by the Russian invasion of Ukraine. Presidents have traditionally used the State of the Union Address to discuss ongoing wars or geopolitical crises. In January 1941, President Franklin D. Roosevelt used his address to lay out his vision of a world in which the U.S.A. helped its European allies defeat Nazism in WWII. He out lined the "Four Freedoms", freedom of speech, freedom of worship, freedom from want, and freedom from fear, which he felt the U.S.A. should dedicate itself to spreading around the world.
Designated Survivor
Since all the major figures in the political establishment are present in one place at one time, during the Cold War fears were raised that it would be an ideal time for an attack by a foreign nation or terrorist group. So, as is depicted in the TV series of that name, a "designated survivor" is kept in a secret location far from the Capitol. A member of the Cabinet or a Senator, the survivor would take on the role of President if the line of succession were wiped out.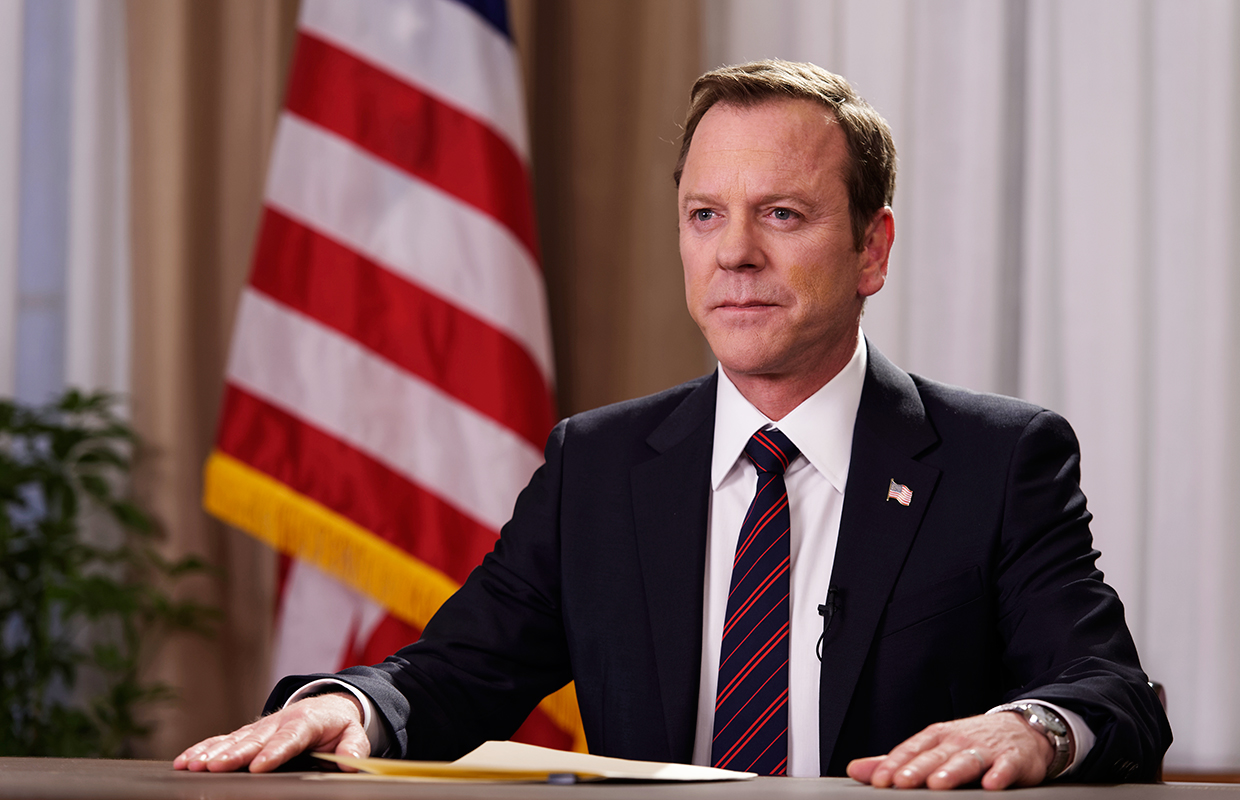 Opposition Response
The party in Opposition responds to the State of the Nation Address, with televised speeches. In 2022, the Republican Party has chosen Iowa Governor Kim Reynolds to give the rebuttal.  She is the first woman governor of the state and considered a rising star in the GOP.
Copyright(s) :
Official White House Photo by Adam Schultz
Netflix
Notion(s) culturelle(s) : "Lieux et formes du pouvoir" "Rencontres avec d'autres cultures"