Belfast is actor-director Kenneth Branagh's most personal film yet. It's the story of nine-year-old Buddy growing up in Belfast in a friendly, working-class community until the Troubles brutally disrupt his life in 1969.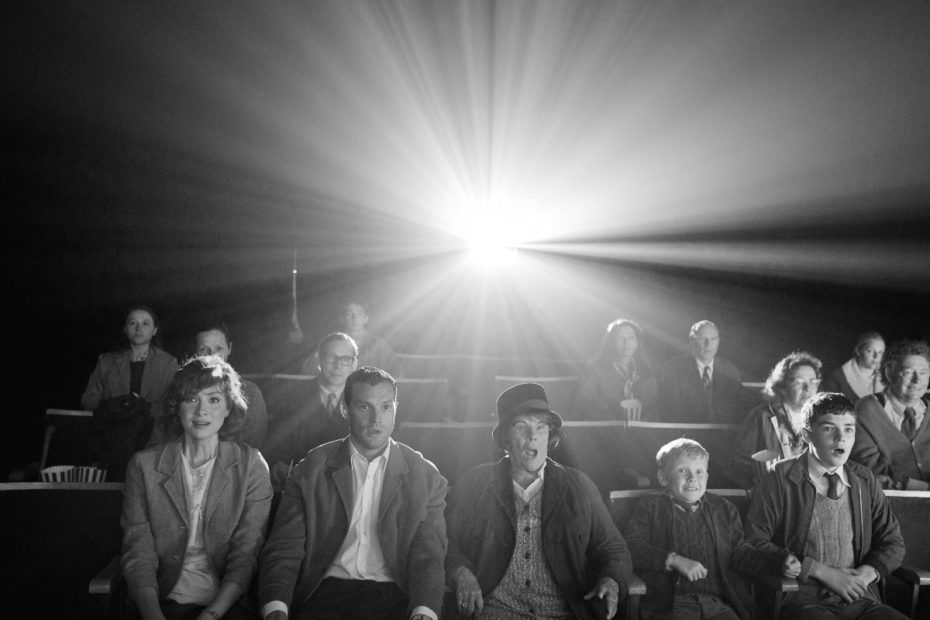 Belfast is set in 1969, when what were called "the Troubles" went from protests to violent riots in the space of a weekend. Opposition to British colonial rule of Ireland had led to Irish independence in 1921. But the population of the six north-eastern counties chose to remain part of the U.K., as Northern Ireland. The majority of the population was Protestant and often Unionist, supporting remaining in the U.K. A significant minority was Catholic and often Republican, supporting the unification of all of Ireland.
The Catholic population was generally poorer and excluded from the best-paying jobs, best places to live, and limited in their access to the political system. From 1967 there had been a growing civil-rights movement demanding equal rights. But in August 1969, demonstrations in Derry Londonderry and Belfast degenerated into violence. The demonstrators blamed heavy-handed policing from the almost exclusively Protestant Royal Ulster Constabulary. The British government reaction was to deploy the British Army on Northern Irish streets. They remained until 2007.
To Stay or Not to Stay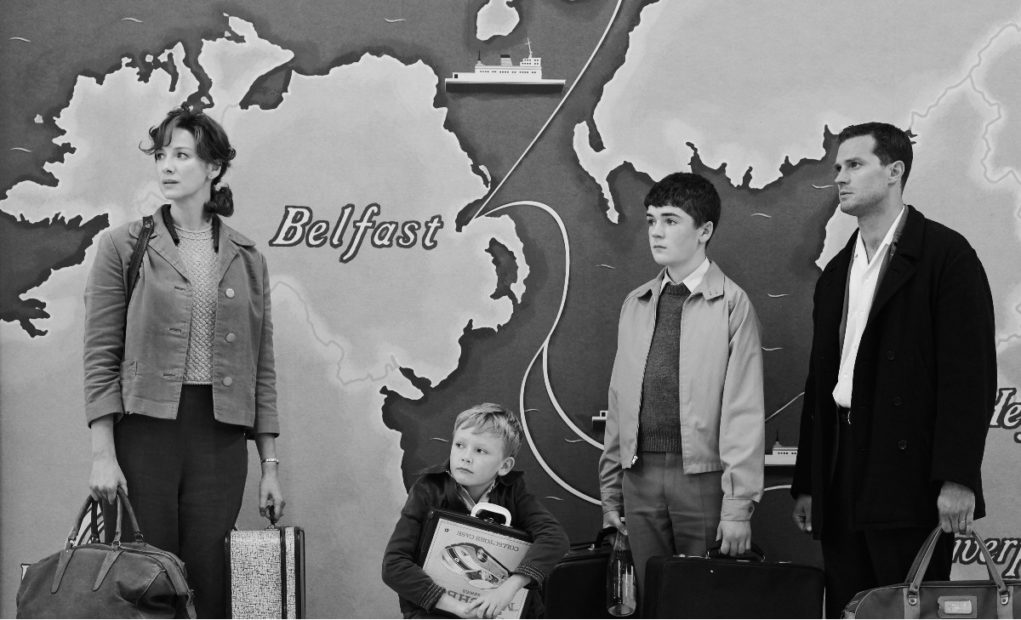 Buddy's family in the film, and Kenneth Branagh's in real life, were faced with a decision to make. Stay in what was effectively a war zone, or leave for mainland U.K. or somewhere else in the British Commonwealth. They would leave everything they knew, and their close-knit family. But they would gain safety and potentially a better future for the children. The father in the fictional and real family was already working in England, because he couldn't get a well-paid job in Belfast. Did it make sense to stay when the economic situation was unlikely to improve and violence and hatred was making everyday life fraught with danger?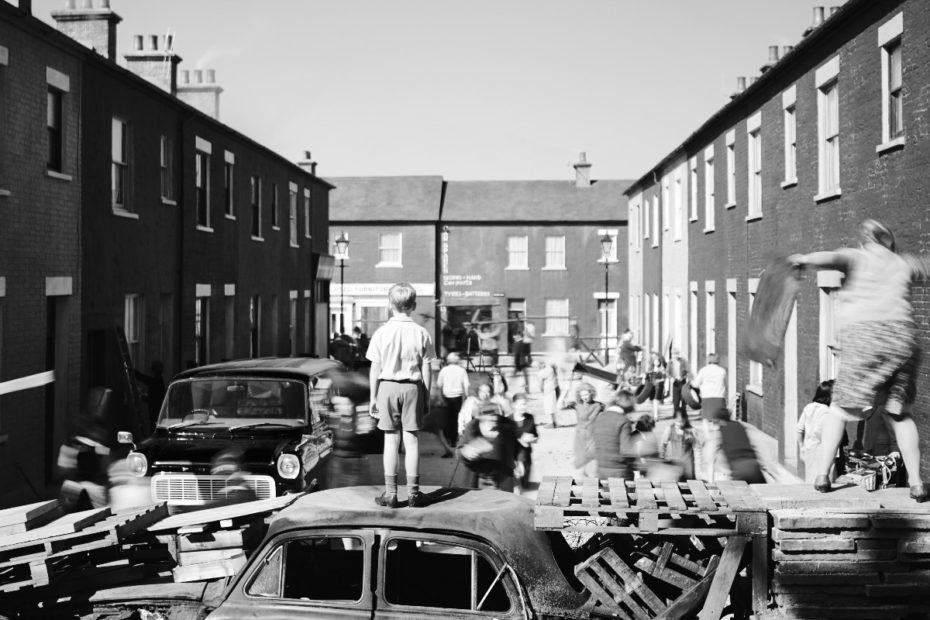 Branagh plunges the audience into this dilemma. Buddy is very attached to his grandparents, and the girl at school he doesn't dare talk to but intends to marry. He is worried that no one will understand his accent if he has to go to England. But he also can't understand how neighbours have suddenly become enemies and familiar streets are blocked with barricades.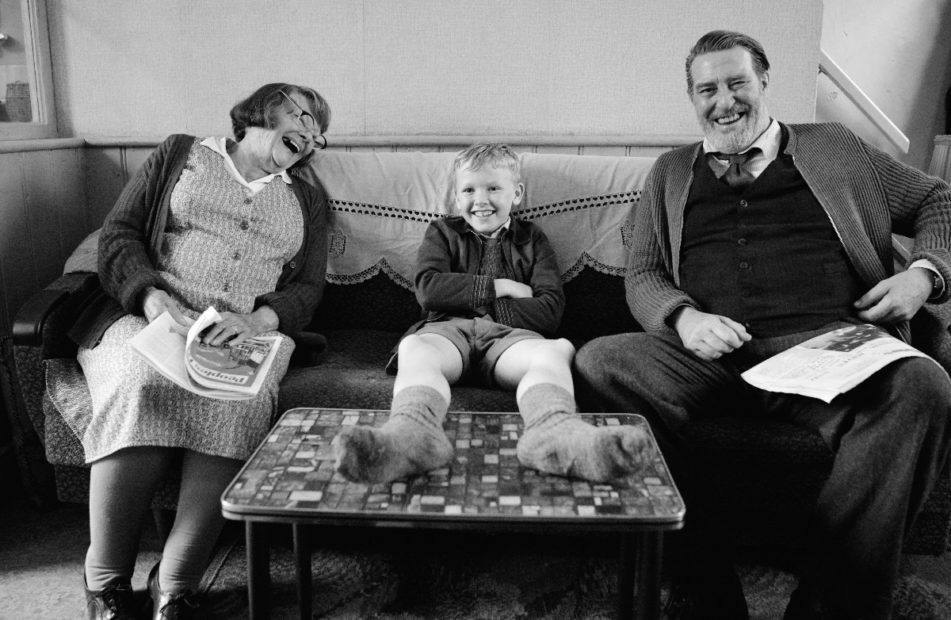 The film has been nominated for seven Oscars including best picture, director and screenplay and best supporting actors for Dame Judi Dench and Ciarán Hinds.
Branagh from Belfast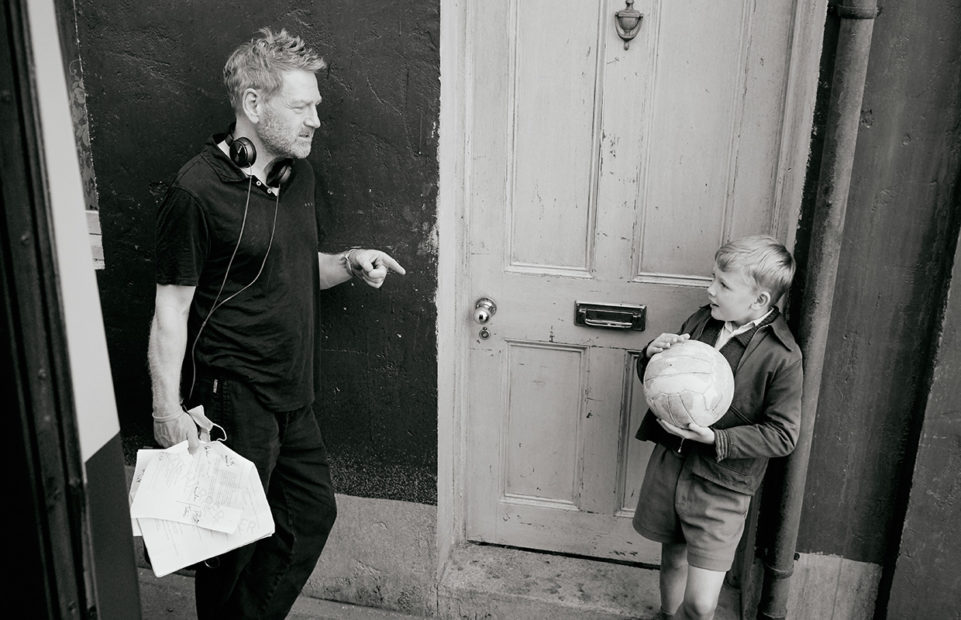 Many cinema fans are unaware that Branagh is Northern Irish. The actor is famous for his Shakespearean roles and most recently directing himself as Hercule Poirot in two successful Agatha Christie adaptations. There's no trace of Belfast in his drama-school-trained Received Pronunciation. He says that this is because when his family moved to England in the 1970s, their accent marked them out for suspicion. IRA attacks were frequent on the mainland and all Northern Irish people were viewed as potential terrorists. The young Branagh lost no time changing his accent to fit in with his new surroundings.
But he never lost his love for his home city and during the Covid lockdown found himself thinking back nostalgically to the days when he played in the streets, often acting out the stories he loved to see in the cinema. Although his father was away working in England, there was plenty of affection from his mother and grandparents. He describes the feeling of belonging he had as a child, saying, "We were related to one half of Belfast and we went to school with the other half."
Coming next week: a B1+-B2 ready-to-use resource on Belfast.Belfast
on general release 2 March
Copyright(s) :
Rob Youngson © 2021 Focus Features, LLC./UPI